Home > Blog Posts > Your money is precious. Find out how far yours will take you with a pay calculator!
Your money is precious. Find out how far yours will take you with a pay calculator!
February 13, 2018

●

8 minute read

●
Authoritative Source
Daniel Wessels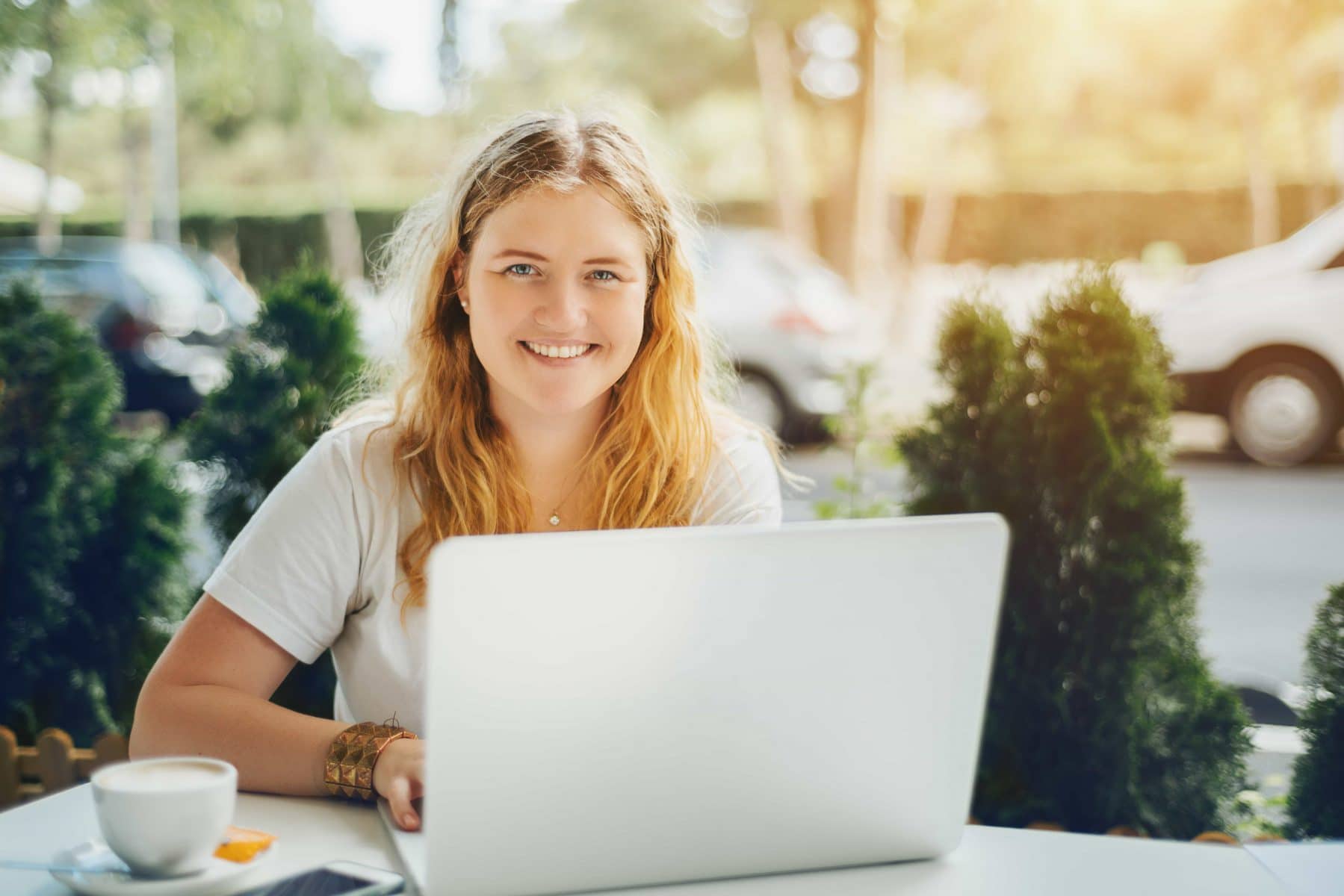 An income is precious. It provides us with our necessities and luxuries. When it comes to our income, we want to utilise every inch to cultivate the lifestyle we desire. Income, however, isn't always simple. There are several facets to consider, such as tax, superannuation, Medicare. To budget correctly and manage your finances, it's important to understand your gross and net income. Your tax and superannuation calculations were possibly overlooked if you're not confident in Maths – like most of us! Luckily, like most modern finance there is a sneaky tool to help us individual manage our income without paying an accountant. A pay calculator is a one-way ticket to managing your finances and planning your budget.
Australia's average salary
Let's see how Australia fairs in average income. In Australia, the average full-time income is, well complicated. For starters, it differs from state to state. Tasmania's average annual income is $69, 477, making it the lowest in Australia. Western Australia is highest at $88, 327 and Queensland falls in the middle with $75, 936. If you're a male in Australia your average income is $83, 902 and if you're women it's $70, 392. Yeah, even in 2018. Stepping aside from politics, this is a basic breakdown of income in Australia and you can use it to gage where you sit on the spectrum.
To understand your income, it's helpful to where you stand with the rest of the country. However, it's not important to dwell on it, as there are many different factors contributing to wage variances.
How to calculate our income: Gross and Net
Calculating the difference between your gross income and net income is the first step to understanding your income. A salary offer or increase will be presented in gross income. Gross income is simply, your income without any deductions made. Unfortunately, calculating your net income can be slightly morbid, as it will be less than your gross income. Net income is your total salary after all deductions, such as tax and superannuation. Typically, your employment will automatically make these deductions for you and record it on your payslip.
Calculating your annual net income, however, is more complicated as it includes more deductions. Such as income tax, Medicare levy and additional taxes situated to your situation. Here is where a pay calculator will save the day. A pay calculator will apply the latest tax laws to your annual income. And present the figures in different categories, like weekly, fortnightly, monthly and annually. To concur that the pay calculator you choose complies with the latest figures, hunt for the government seal of approval.
After the pay calculator works out for net income and breaks down individual costs, you can begin to dissect and see where your gross income goes.
Where does your income go?
To further understand what is net income is, examine and break down the figures from your pay calculator.
Break down of income: for Queensland average earner; single, with no dependents
Average annual income in Queensland is 75, 936
They will contribute $48.85 a day to taxes.
8% of this daily contribution goes to the Medicare levy.
Super contribution is $138.73, Super guarantee currently is 9.5%
After net income is calculated this average Queenslander has $159.75 of income payday.
Tips for managing salaries
Budgeting is the next step in knowing your income. In 2012, vehicles were the largest expense, followed by recreation and alcohol. Your weekly spending habitats may be similar. When devising your budget, the first port of call is your current spending habitats. How and where do you spend your money? What is the greatest strain on your income? Living pay-to-pay is like running on a treadmill, you are never truly going anywhere. To manage your income, compiling a budget will save you from living pay cheque to pay cheque.
Or maybe ask an Artificially Intelligent bot
What to include in your budget?
To accurately manage your finances, calculate a budget from your net income.
Emergency fund: A pile of gold in your backyard may seem like an old-fashioned idea, however, the concept is sound and will improve the health of your finances. When your dishwasher and washing machine breaks down simultaneously; it's time to dip into an emergency fund. An emergency fund is also helpful for medical expenses.
Housing: Under housing include either rent or mortgage repayments and, repairs and general maintenance, such as gardening or pool cleaning.

Expert tip: Allocate 25-30% of your net income to housing.

Savings: Watching your savings grow and mature is much like nurturing a planet and seeing it transform. Having savings boosts confidence in your financial control. To spend your savings wisely, keep a portion for future needs, and then save for a luxury. Whether it be a new computer, latest smartphone or a family holiday; set an amount to spend on your chosen luxury, then schedule obtainable saving goals.

Expert tip: The ingredients for a successful saving account is feeding your account with 10-15%.

Household utilities: These utilities include, water, electricity/gas, heating and cooling. Set up your house with better and more efficient appliances. When budgeting for utilities it's vital to factor in circumstantial context that could alter your average usage. For example, the Queensland summer is hard to survive without the comfort of air-conditioning, so when budgeting for that quarter, prepare for a more substantial electricity bill.

Expert tip: No more than 10% of your net income should contribute to utilities

Recreation: Earning an income is about affording a lifestyle you want and enjoying your life. With the stress of daily life, it's important to allocate money and time for activities you love. Whether it's a weekly yoga class, drinks with friends or a weekend getaway.
Consumer debt (if you have any): Take care of your repayments, otherwise the interest payments will cost you more in the future. Don't let your debts overwhelm you, manage them by including repayments and other additional fees in your weekly budget.
How to set up a budget?
Minimalist Budgeting: 50/20/30 rule

Begin constructing your budget with a foundation – your net income. How much are you earning and how much do you want to spend and save. These are vital questions to ask to lay the concrete for a productive budget. The 50/20/30 rule is simple budget layout to follow. Using the information from you pay calculator the rule allocates 50% of your net income to essentials, 20% to savings and 30% to personal. Find out more about minimalist living.

What are essential expenses: Essential expenses are necessary to your quality of life, not depending on where you live, or future planning. They include expenses such as electricity, transport and rent/mortgage. In the past decade, the opportunities technology enhances provide have altered our essential priorities. A laptop and smartphone now play crucial roles in workplace productivity. They were once seen as a luxury item, yet now have emerged as essential.
What are personal expenses: This section of your budget is flexible and will depend on your leftover income after essentials and savings are accounted for. Spending your income is about deciding what you want to spend your hard earn coin on. What brings you joy? What improves your quality of life? These questions are important to consider when allocating money to expenses.

Your life, your budget

Your net income will not increase very often, however, your life may force you to tighten your belt. There are plenty of unforeseen challenges life can throw at you. Adjusting your budget weekly to fit whatever is complicating your life can give you clarity in your finances and halt unwanted expenditure.

Need a loan and few options? Consider applying for a fast cash loan from Jacaranda Finance. If you have income, such as employment or Centrelink payments, you may qualify for a payday loan.

Expert tip: Always pay yourself! Saving is key to financial growth and stability.
Apps to help manage your money
You don't have to enter the realm of income management by yourself. Apps are here to help!
Why apps for money management?
Can extract real-time data from your financial accounts.
Apps cannot move money from your bank on your behalf
Protect your income: Don't let your income go to waste by missing fraudulent translations
Top income management apps
When you need a helping hand
Luckily, we live in Australia and welfare is something all citizens are entitled to. Centrelink aids families or individuals that require it. Benefits are means tested and will vary depending on your income and social situation. Students can typically receive rent assistance and an income for textbooks. Explore the Centrelink website to see if you can apply for benefits. Get a small loan today from Jacaranda Finance.
Your income is your hard-earned lifeline. Countless hours, tears and sweat go into your pay cheque so why not understand where your income can take you. How to manage your income and understanding the difference between gross and net incomes, are vital to optimizing your income. Your income works for you, to give you the lifestyle you desire and help you lead a good quality life. Get started with a pay calculator today to jumpstart your income management journey! In the meantime, if you have financial difficulties and require borrowing money yet have bad credit, consider getting a bad credit loan from Jacaranda Finance.
Jacaranda has the Millennial's Guide To Buying A Home: Part 2