Home > Blog Posts > The Good the bad and the ugly of FIFO work
The Good the bad and the ugly of FIFO work
December 21, 2018

●

8 minute read

●
Authoritative Source
Daniel Wessels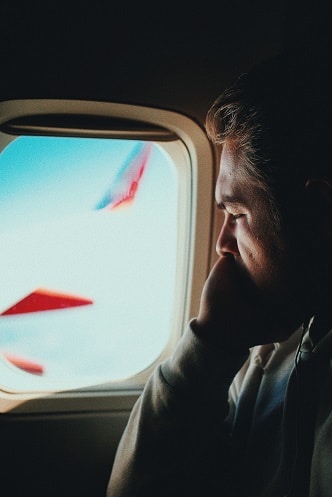 You might have a partner, father, brother, uncle, sister, friend, mum, or cousin that you only see every 2-4 weeks. Fly in fly out work has been booming since the 1980s which saw a rise in the production of minerals such as iron ore, copper, gold, petroleum and natural gas found offshore.
Many Australians will be familiar with the term FIFO – or fly in fly out. You know, those guys who fly out to the middle of nowhere every couple of weeks or so? They work like 12 hour days for days at a time, live in close quarters and come home dirty and tired. They're crazy hard workers that seem to just get on with it. It's an exhausting way of life but it certainly has its rewards get a fast cash loan.
So, what is fly in fly out work? Basically, it is a way for companies to employ people in remote areas by flying them out to work temporarily. This is instead of relocating employees and their whole family permanently.
This kind of work is most common in the mining regions of Australia like Western Australia, Central Queensland, Hunter Region in New South Wales, and Latrobe Valley in Victoria. However, Western Australia takes the cake as the largest mining region in the country and is where many of the FIFO workers go.
What exactly is fly in fly out Australia?
Well, as the name suggests, it basically just means that you commute to work by air. Workers generally go by a roster of weeks on and off at a time. Some may do 1 week on and 1 week off when others will work a whole 4 weeks on with 2 or 4 weeks off. Now, while they're 'on' it's not as if they're doing their cruisy 8 hour days with time to relax on the weekends get a quick loan today from Jacaranda Finance.
The reason they have weeks off at a time is that when they are 'on', they're on the whole time. They get up, eat, work, eat, sleep and repeat. Sure they might have time to head into the closest town for a pint or 2 or 7. But the routine pretty much goes like that.
The work is taxing, to say the least. Generally, they fly out to their sites at ridiculous o'clock in the morning and start work as soon as they get there. It's not for the high-maintenance, that's for sure.
The jobs mostly consist of diesel mechanics, plant operators, site administrators, trade assistants, drillers, boilermakers, technicians, cooks, wait staff, industrial cleaners, housekeepers, bus drivers, utility workers and the list goes on. Basically, there's something for everyone. However, if you are thinking of jumping into the FIFO life, you may find that the work is not so easy to come by loans Centrelink.
The rise of fly in fly out Australia
Well, with entry-level pay starting around $80,000 a year, it's not surprising that the number of people taking fly in fly out mining jobs has increased significantly over the years. In 2015, 65% of the Australian workforce was made up of FIFO workers alone.
With the rising cost of living and minimum wage staying put, many people see FIFO work as a way of circumventing common money struggles. The majority of the FIFO workforce is made up of people aged between 35 and 52 years of age. However, there are more and more young adults around 25 years and older that are joining the fly in fly out workforce. About 20% of FIFO workers in Australia are female.
The rise of the interest in FIFO lifestyle is mostly due to the fact that it is such high-paying work. Workers completely uproot their normal lifestyles to spend weeks at a time away from their friends and family because of the money. They're either working to save for a house, pay off debts, fund their lavish lifestyles on their time off, support their families, fund other less-profitable ambitions or because they genuinely enjoy the work or the lifestyle.
While these are all legitimate reasons to adopt such a taxing work life, many workers are taking much larger sacrifices. Around 86% of people with fly in fly out careers are in a relationship with someone they are leaving behind each time they go on site. What's more is that 65% also have children at home. So, while FIFO workers are definitely bringing home the bacon, so to speak, is that bacon really worth the list of sacrifices many of these workers make for it? Should it be necessary for low to middle-class Australians to give up so much to make a decent buck?
Is the pain worth the gain?
If we were to ask any FIFO worker, there would likely be an even split between the yes' and the nos. A study conducted by Mining People shows that there really are 2 sides. Some say that they sacrifice more than they gain and sometimes money shouldn't be the highest priority. While the money is good and it offers the ability to travel, save and hit your stride, you miss out on a lot of life events that money can't buy back.
On the other side, some say that they enjoy the opportunities FIFO work gives them that they wouldn't otherwise have and that the roster is even more suited to their lifestyle. So, you see, it's a double-edged sword. As with anything, there are pros and there are cons. Let's look at a few.
The Good, the Bad and the Ugly
The good
Let's stick with the theme here and talk about the money. We know that the fly in fly out salary is enough to brighten even the dullest of bank accounts. Entry-level salaries start around $80,000 to $100,000 and only go up from there. The ability to earn that amount of money without spending half your adult life sitting in lecture halls is, unsurprisingly, appealing to many.
Studies show that, depending on where you live in Australia, you need to be earning upwards of $70,000 to buy a house and keep up with the mortgage repayments without too much sweat off your back. If you live somewhere like Sydney or Melbourne, you'd want to have a household income of $130,000 to $150,000 a year. Now, imagine if you are a single income household with 2 kids to support.
Or perhaps sending your kids to private school is a priority for you. Private schools in Australia can set you back anywhere between $15,000 and $37,000 a year. Plus the rent or the mortgage, plus all those other life expenses. The math just doesn't add up.
Maybe your dream is to travel the world? Maybe you're in debt from a failed business or you're facing the aftermath of a crippling gambling addiction? There is an endless list of reasons why earning the kind of money that FIFO work pays is a priority for many Australians. Luckily, the cash is not the only good thing about the work.
More of the good:
The amount of time off for R&R, family time, travel, etc.
Being provided free food, board and other facilities such as a gym and pool while on site
Having a set routine (works for some and not for others)
Career opportunities and training
Home and work life are completely separate
Commradery with workmates
The bad
One of the most taxing aspects of fly in fly out careers for many workers is the time spent away from home. As so many Australian FIFO workers have partners or children at home, missing them while they're away, their time spent 'on' can prove to be slightly more difficult. Especially when special events come around in the middle of their swing and they're unable to get the time off. Wedding, birthdays, graduations; any event that you'd normally want to be there for, you can't.
On top of missing life at home, many workers struggle a little with the feeling of isolation while on site. It depends on the job you are doing but some people can spend their whole days in an office and not talk to a single person. Like with fly in fly out office jobs, for example. The hours are also long and demanding. You'd typically work 10 to 12 hour days over your roster. It's a perfect recipe for burning the candle at both ends and can have severe mental and physical consequences.
More of the bad:
Boredom from monotonous work
Heat and flies
Working with people who spend all day complaining about their job
The physical and mental effect on the body
The lack of belonging to your hometown
Added stress on families, friendships and relationships
Routine (another double-edged sword)
Adjusting to shift work: between day and night, and work and home
Feeling constrained by camp lifestyle: less freedom
The ugly
As fly in fly out Australia is a very demanding job, it naturally has a harsh impact on the mind and body. Not only is the work physically demanding, but it also requires a certain type of mentality.
A study conducted by Rural & Remote Mental Health revealed that 1 in 4 FIFO workers experience high to very high psychological distress. These results show that the levels of psychological distress were more than 2 and a half greater among FIFO workers than the rest of the working Australian population.
The main contributors to a low mentality include strain on relationships, missing special events, financial struggles, daily work tasks, long hours, shift rosters and social isolation. Things that anyone would struggle with over time.
There is an increasing concern for rising suicide rates within the FIFO industry. Over time, the mining industry has adopted a bit of a 'toughen up' culture that has turned its back on struggling workers, incidentally leading to suicide. In fact, in 2014, 9 FIFO workers took their own lives in the space of 12 months. Perhaps that 'keep it to yourself' mentality is not offering the support that people need. Since then, there have been a number of crackdowns on the way mining companies handle mental health.
So, is it really worth it?
Honestly, it's hard for us to say. Like any job, there are ups and downs of being a FIFO worker. However, for the fly in fly out industry, the ups and downs are much more dramatic. The life of a remote worker is not everyone's cup of tea. For some, it's worth the money. For others, it's a short-term situation. It's quite subjective in that way.
Sure, there is a call for more flexible hours. We know humans are resilient but working 12 hour shifts 7 days in a row would be taxing on anyone. Then, there is the argument of 'they choose to be there'. Perhaps then you can look at why it is they are there. A struggling family back home, a sick family member, kids to put through school, failed business debts to pay off: it's very rarely pure greed that puts these men and women on site, away from their families.
So, while you sip tea at your desk and check the time every hour, or while you take your normal Sunday morning stroll with the dread of Monday lingering overhead, perhaps take a second to think about how you're going home to your family tonight or enjoying the weekend that you get every 5 days.
Jacaranda has the low down on understanding instant banking