22nd June 2023
EOFY car deals: Why June - July is the time to buy a car
If you're in the market for a car, the coming end of financial year (EOFY) sales in June-July are often considered the best time to buy.
Last modified: 11th July 2023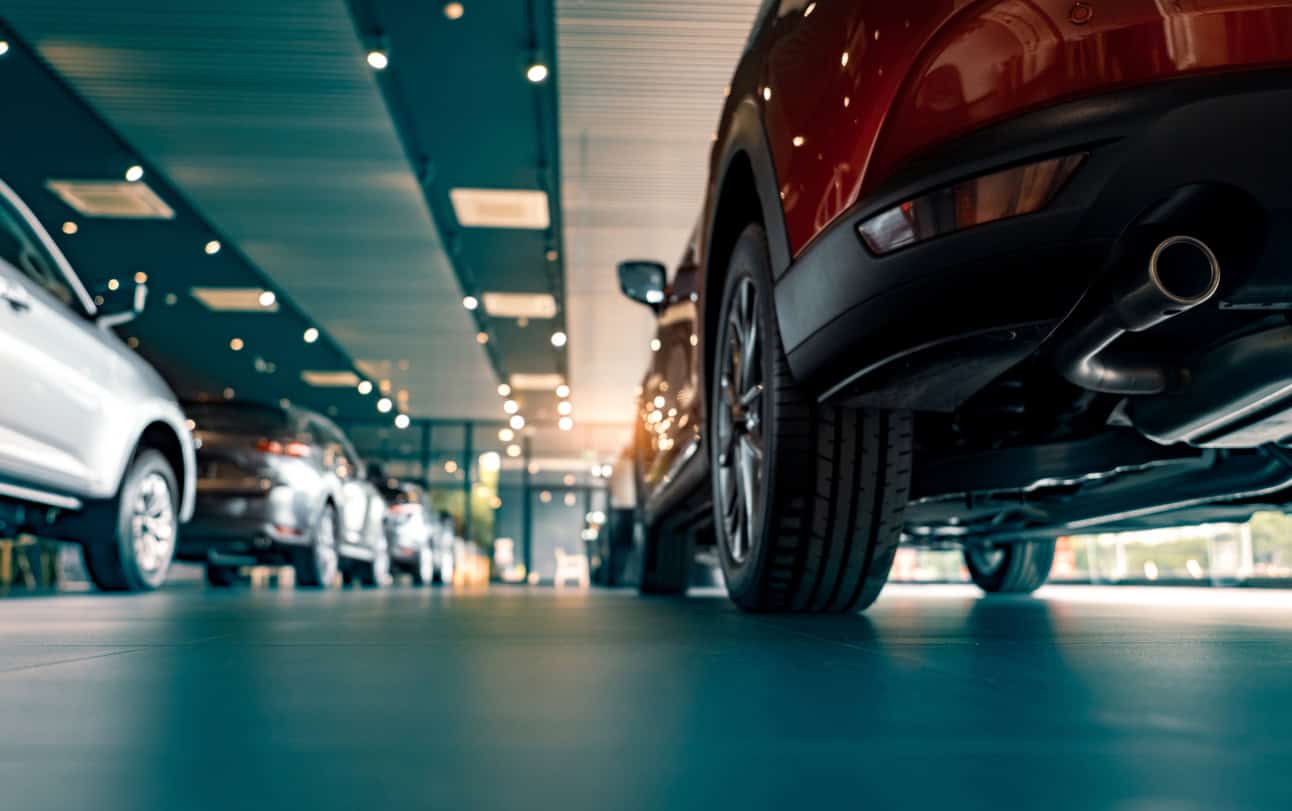 But why is this? How much could you save? And what tips can you follow to get the best deal possible?
We'll explore EOFY car sales to help you snag a bargain next time you enter a dealership.
On this page:
---
Download the FastMoney App now!
---
Why EOFY is a good time to buy a car
There are several reasons why the end of the financial year - the weeks leading up to 30 June, before the start of the new financial year - is often the peak time for car bargains. The main reason is that car dealerships and manufacturers want to sell as many cars as possible to maximise sales and profits so their final EOFY results look better.
Car dealerships will each have sales targets to meet, and they'll want to clear out as much old stock as possible before making way for newer models. This leads to increased competition among dealerships and salespeople, which benefits you, the customer.
New car models are usually introduced to the Australian market around this time, and newer models sell better than old ones, even if they're only from the year before. Although not always the case, these factors generally lead to a frenzy of reduced prices, favourable terms and other deal sweeteners.
See also: Top 5 cars under $25,000 in 2023.
How much can you save on EOFY car sales?
On average, discounts during EOFY car sales in Australia can range from a few hundred dollars to several thousand dollars off the original price of a car. These discounts can be influenced by factors such as the car's age (if it's a previous model year), the dealership's sales targets, and the overall demand.
According to onlineauto.com.au, discounts typically range from 5% to 20% of the listed price, with some going even higher. In addition to price reductions, car dealerships may also offer other incentives and benefits to sweeten the deal, such as cashback offers, free extras, more favourable trade-in terms and more. If you're buying a car for business purposes, there can also be tax advantages to buying before your tax return is due.
It's important to remember that while the potential for savings is significant, it's not a guarantee. You'll still need to do the work to ensure you're getting a good deal - see our tips section further down for more information.
EOFY car sales statistics
It's not just a theory; the numbers back it up. According to new car sales figures from the Federal Chamber of Automotive Industries (FCAI), May and June have historically been much stronger. Let's look at the last couple of years' worth of car sales, for example:
Based on the above data, June is comfortably the month with the most new vehicle sales.
What are the other good times to buy a car in Australia?
EOFY isn't the only time to buy a car on the cheap. A few other times in Australia can be favourable for wannabe car buyers.
Remember that while these periods may offer valuable buying opportunities, you still need to take care when buying to avoid getting a dud deal.
End of the calendar year car sales
Towards the end of the calendar year, usually in November and December, car dealerships also strive to meet sales targets and clear out existing stock to make way for the upcoming year's models. This trend is slightly less prolific than the end of the financial year, but it can still be a great time to snag a bargain.
New Year car sales
The beginning of the year, especially January, is another good time to consider buying a car. Many dealerships offer discounts and promotions to start the new year, clear out remaining stock, and attract buyers who may have received juicy holiday bonuses.
End-of-the-month car sales
As well as larger annual targets, dealerships and individual salespeople tend to have monthly sales targets. To get their bonuses, they could be more likely to give you a good deal at the end of each month.
New model run-outs
Whenever a new model is released (not necessarily at any particular time), dealerships often want to generate interest and sales momentum. As the new models arrive, they might offer special deals on older models to make room for the latest inventory, so keep track of when new car models are arriving at dealerships near you.
Public holidays and long weekends
Dealerships may run special promotions or sales events during public holidays and long weekends to attract customers and generate sales. Some popular times to watch for include Easter, Anzac Day, and Christmas.
Tips for scoring a good deal on EOFY car sales
EOFY deals are not a sure thing when buying a car. As with buying a car during any other time of year, you risk wasting money or buying a lemon if you're not careful.
Using some of the following tips can boost your chances of scoring a good EOFY car deal (and all year round).
1. Set a hard budget
Determine your budget before entering the sales process, taking into account the purchase price and ongoing costs such as insurance, maintenance, fuel consumption etc. This will help you avoid overspending or being convinced to tack on extras you don't need.
Getting pre-approved for a car loan can give you an even better idea of what you can afford to borrow.
2. Research your car of choice
Prior to the weeks leading up to EOFY, research the car models you're interested in and their market value. This will arm you with the knowledge to walk into a dealership with a fair price in mind for the exact type of car you want.
3. Visit multiple dealerships
Don't limit yourself to a single dealership: visit multiple to explore a broader range of options and compare prices and incentives. Doing this can give you leverage when negotiating a lower price.
4. Negotiate with confidence
Remember that dealers are racing against the clock to meet their targets around this time, so you have the upper hand. Start with a lower offer than the listed price, and be prepared to walk away if the deal doesn't meet your expectations.
5. Check for additional perks and incentives
Dealerships may offer other incentives in addition to price discounts, such as cashback offers, discounts on insurance policies, free roadside assistance and extended warranties, extra accessories and more. Take these incentives into account when evaluating the overall value of the deal.
6. Take your time!
While the EOFY period presents limited-time offers, take your time with careful consideration. Take your time to review the terms and conditions, inspect the car, and ask any questions you may have.
No matter how cheap the car is, it's not a good deal if it doesn't meet your needs.
See also: Car loans vs dealer finance.
EOFY car sale traps to be aware of
Car dealers aren't everybody's favourite type of person, and understandably, there's room to end up worse off when buying a car during EOFY sales.
It's essential to be aware of the potential traps you could face to ensure you make an informed decision.
1. Only certain cars might be on sale
Dealerships might be trying to clear out the cars that didn't sell as well during the year. It's possible there might be a reason for that.
2. Limited stock might be available
Be cautious of dealerships that heavily promote discounts on specific models or variants but have limited inventory, as the car could sell out quickly. Contact the dealership beforehand to confirm the availability of your desired car.
3. Be wary of dealer pressure tactics
Some dealerships may employ high-pressure sales tactics during the EOFY sales period to get you to buy quickly and create a sense of urgency. Stay firm and take your time to evaluate the deal properly without being persuaded.
4. Spot the hidden costs
Be mindful of potential hidden costs that can increase the car's overall price, such as administration fees, delivery charges, accessories, extended warranties, or add-on features. Ask for a total cost breakdown before signing anything!
5. Don't rush your inspection!
Due to the rush of EOFY sales, you may feel pressured to skip or rush through the pre-purchase inspection process, resulting in overlooking essential details or potential issues with the car.
6. Avoid impulse buying
Avoid making impulsive purchases without proper consideration. Take the time to evaluate the deal, compare your options, and ensure the car meets your specific needs.
Need a car loan?
If you're in the market for a new set of wheels this end of financial year and need financing, Jacaranda can help thanks to our express online car loans! Whether you're buying a new or used car from a dealership or a private seller, our car loans could provide you with up to $25,000 over 48 months.
By applying for an online car loan with Jacaranda Finance, you could receive pre-approval for funding on the same day2.
So what are you waiting for? Apply online or via our FastMoney app today!
---
The information on this website is for general information only. It should not be taken as constituting professional advice from the website owner - Jacaranda Finance. Jacaranda Finance is not a financial adviser, and the content on this page does not take into account your objectives, financial situation or needs. You should consider seeking independent legal, financial, taxation or other advice to check how the website information relates to your unique circumstances.
Jacaranda Finance is not liable for any loss caused, whether due to negligence or otherwise arising from the use of, or reliance on, the information provided directly or indirectly by use of this website.
---
William is the Content Manager at Jacaranda Finance. He has worked as both a journalist and a media advisor at some of Australia's biggest financial comparison sites such as Canstar, Compare the Market and Savings.com.au, and is passionate about helping Australians find the right money solution for them.
You can get in touch with William via
williamj@jacarandafinance.com.au
.