14th August 2023
The Costs Of Owning A Car in 2023
From insurance to servicing to that last-minute trip to the petrol station, it's essential to familiarise yourself with the cost of owning and running a car.
Last modified: 15th November 2023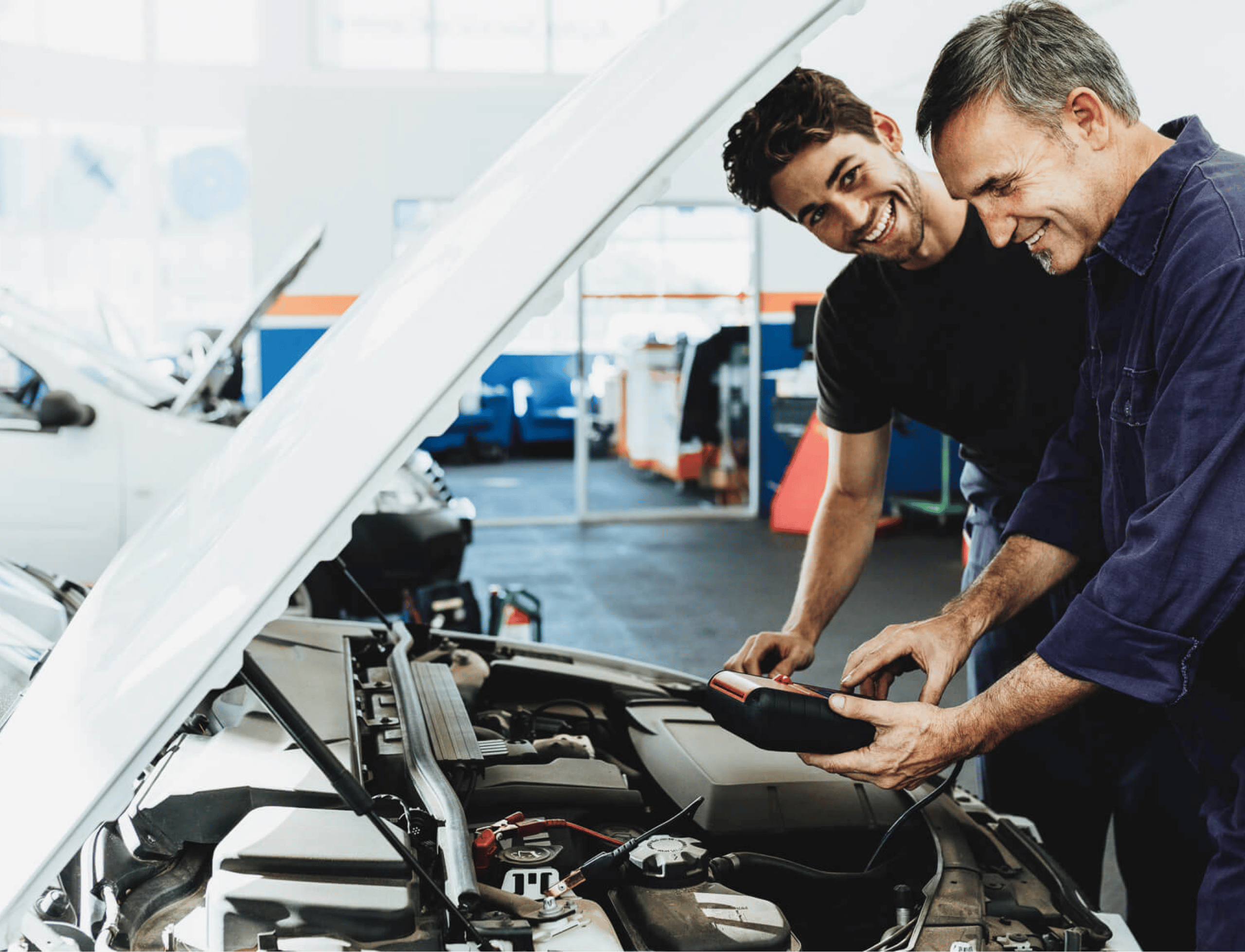 Buying a car is one thing. Running a car is another. While the purchase price is often the most expensive cost of owning a car, the expenses don't stop there.
The average annual cost of owning a car in 2023 is now in the five digits, setting the average household back between $10,000 and $25,000 annually! For Australia's most popular car, the Toyota Hilux, you can expect to pay $1,453 on average per month just to own it. That's more than $17,000 a year!
If you plan on buying a new or used car, here's a handy guide on the costs.
Jemima Kelly originally published this article on 23 August 2022.
On this page:
---
Download the FastMoney App now!
---
Purchase price
Before we get into the nitty-gritty of running a car, here's a quick rundown of the average purchase price of small, medium, and large cars.
According to a survey conducted by Canstar Blue:
The average cost of small cars is $26,346;
Medium cars (sedans) cost $45,728 on average; and
Large cars (SUVs) cost $40,453 on average.
According to Drive, the average advertised RRP (recommended retail price) has surged by 13% over the past four years, and the average drive-away price has gone up 23%.
Average new car cost by state
| State | Average car cost |
| --- | --- |
| Tasmania | $34,201 |
| South Australia | $36,734 |
| Queensland | $39,943 |
| Victoria | $40,185 |
| New South Wales | $42,645 |
| Western Australia | $45,068 |
Source: Canstar Blue research, December 2022.
What costs are involved with running a car?
Alongside the purchase price, several other main costs are associated with a car's general operation. These include petrol, servicing and repairs, registration, tyres, and car insurance.
According to the Australian Automobile Association (AAA), the average Australian car requires just over $16,000 yearly for these costs.
If you include the cost of road tolls, that figure jumps to more than $19,400 a year, which is nearly 15% of the typical household's (two-person) income.
Average petrol costs
In Australia, there are three main types of petrol available: Unleaded 91, Premium Unleaded 95, and Premium Unleaded 98, as well as E10 fuel, Diesel, or Premium Diesel.
Petrol prices have been sky-high since the beginning of 2022, primarily driven by the Russian invasion of Ukraine. In June 2022, for example, the average unleaded petrol price hit $2.20 per litre. At the time of writing, weekly average unleaded petrol costs are still hovering around the $1.80 per litre mark but are regularly topping $2.00 depending on the fuel cycle.
The typical Australian household is spending around $4,889 a year on refilling their cars; that's almost $100 per week! Believe it or not, that's much less than June 2022, when Aussie households were shelling out a whopping $5,220 per year on fuel.
Here's how much the typical household spends on petrol in a year as of Q1 2023:
| | Average annual cost | Change (from Q4 2022) |
| --- | --- | --- |
| Average capital city | $4,889 | -$108 |
| Average regional centre | $5,061 | -$183 |
| Highest - Hobart | $4,985 | -$148 |
| Lowest - Perth | $4,722 | -$148 |
Average servicing, repairs and depreciation costs
There is a range of factors that influence the price of a service on your vehicle, such as the car's make and model, mileage, the mechanic you use, and the type of service required.
According to AAA's report, the average annual cost for servicing and maintenance is $1,716, or around 8% of yearly transport costs.
To give an idea of when servicing might be more expensive, these mileage milestones are considered to be major services (which can be more expensive):
60,000km;
120,000km;
180,000km;
240,000km;
300,000km;
360,000km.
Sometimes, you might need to pay for repairs outside of insurance, especially if you don't have comprehensive coverage. These repairs can sometimes cost thousands of dollars, in which case you can turn to a car repair loan from Jacaranda.
Cars typically have a very high rate of depreciation. This means that, from the time of purchase, their value decreases substantially each year. A good rule of thumb is taking 10-15% off your car's value the minute you drive it from the dealership!
Related articles:
Average licensing & registration costs
Another significant cost of owning a car is licensing and the vehicle's registration. These two things combined will cost an average of $1,605 annually in Australia, or about $30 weekly.
The cost to register your car in 2023 varies by state or territory:
You must apply for an Australian driver's licence if this is your first time driving. Alternatively, your current driver's license may need to be renewed around the same time you buy a car.
The application and renewal processes in Australia can cost hundreds of dollars alone. Each state has different renewal fees, so you must check which are relevant to you.
As an example, here's what it costs in 2023 to renew your license in our three biggest states:
Average tyre costs
The cost of tyres will vary depending on the brand, size, and quality of the vehicle. The lowest tyres cost may be around $80, but tyres can be up to $800+ each.
Generally, tyres only need to be replaced every few, depending on how well you treat them and whether you regularly service your car. It's important to note that you may need to purchase four tyres, meaning the cost of each tyre will be multiplied by four (e.g. $80 x 4 = $320). If you require $700 tyres, these can be a significant car cost.
Different costs are associated with tyres, like brand, size and quality.
Brand
The brand of the tyre will influence its price. Well-known brands typically cost more but tend to be of a higher quality.
Size
Your tyres need to fit the rim of your car, with larger tyres being more expensive. So, if you have a larger car, you will likely need to pay more for tyres.
Quality
You can buy lower quality tyres for cheaper, but with that comes a risk that they will wear faster. Tyre quality ranges as heavier cars and racing cars require specialised tyres with a larger price tag.
Average car insurance costs
In Australia, your car needs to have Compulsory Third Party (CTP) insurance. This covers personal injuries to both yourself and others in the event of an accident.
In Victoria, Tasmania, South Australia, and Western Australia, CTP is included in your annual registration fee. However, Queensland and New South Wales drivers need to pay for CTP separately from their registration.
According to Finder's research, the average annual CTP cost is $639, although this may be included in your registration (see 'licensing and registration costs' section above).
---
Third-party car insurance (property damage or property, fire and theft) is a car insurance policy offered to drivers. In the event of an accident, this insurance will cover you for damages caused to other vehicles, but it won't cover your own expenses if your vehicle is damaged.
Finder also found the average monthly cost of third-party insurance is $53.86 a month, or just shy of $650 annually. You won't need to pay this separately to comprehensive car insurance premiums if you have a comprehensive policy.
---
Comprehensive car insurance is the most popular type of vehicle insurance. In the event of an accident, comprehensive insurance covers your vehicle damages and other involved vehicles. This is the most secure type of insurance, as it has the lowest out-of-pocket expense if you do have an accident.
The cost of insurance varies from person to person. On average, annual comprehensive insurance can cost over $1,960 in capital cities and $1,600 in regional areas. However, many car owners don't shop around when buying insurance, meaning they usually lose out on big savings.
Factors that influence insurance premiums include:
The car's model and make;
The car's year model;
Your age;
Your gender;
Your driving record;
Where you store your car overnight.
And more.
Average stamp duty costs
Vehicle stamp duty is a tax you must pay when purchasing a car. It can vary greatly between states and territories.
Below, we've listed the factors that go into calculating the cost of stamp duty to get an idea of how much it might cost you:
| State or Territory | Factors involved in stamp duty cost |
| --- | --- |
| Australian Capital Territory | Vehicle's price and its Federal government Green Vehicle rating. |
| New South Wales | Purchase price of the vehicle. |
| Queensland | Vehicle type, moto type and vehicle value. |
| South Australia | Purchase price. |
| Northern Territory | Dutiable value (sale price plus accessories and on-road costs) |
| Tasmania | Market value or consideration paid (whichever is greater) and vehicle type. |
| Victoria | Dutiable value (the greater of either vehicle's total purchase price or market value) |
| Western Australia | Dutiable value (incurring a rate) and vehicle weight. |
Average car loan repayment costs
If you've taken out a loan for your vehicle, you need to factor in regular car loan repayments, which can be a significant expense for years. According to Finder, around 14% of Australians have a car loan. That's approximately 2.7 million people!
AAA's index shows the average household spends $9,533 per year on car loan repayments, enough to make them the single most significant ongoing car expense.
| City | Average annual car loan repayment |
| --- | --- |
| Perth | $9,637 |
| Sydney | $9,599 |
| Melbourne | $9,557 |
| Canberra | $9,551 |
| Adelaide | $9,496 |
| Darwin | $9,478 |
| Brisbane | $9,477 |
| Hobart | $9,469 |
An example of how much a car can cost to run
Taking into account all the factors we've discussed so far, let's use an example to show how much a person might pay to run their car for one year.
Amanda is 26 years old and purchased her first car, a brand-new Suzuki Swift, for $25,150. She borrowed $15,000 with a fixed-rate car loan and spent the remaining $10,000 as a deposit.
She lives in Queensland and drives her car daily to work, racking up 20,000km in one year. Her car takes 95 Petrol, and she drove into a pothole on her way to work one day, so she had to get a tyre replaced.
Let's work this out!
Petrol: Amanda's car requires 91 Petrol and has done 20,000km. A Suzuki Swift uses 4.8L of petrol per 100km. If she drives 20,000km, she needs 960L of petrol. If she purchased this petrol for, on average, $1.80 per litre, she needed to pay $1,728 for petrol.
Servicing and repairs: Since her car is under a five-year warranty, she gets capped-price servicing. So, for her first year, she only has to pay $295 for her car service.
Tyres: She has to replace one tyre. She finds the cheapest one available, which costs here $85.
Registration and licensing: Her Swift is a 4-cylinder car, and she lives in Queensland, so she has to pay $793.10 for vehicle registration.
Stamp duty: She had to pay stamp duty of $750.
Car insurance: She also had to renew her annual car insurance premiums. She pays around the average for a female driver over 25 in Queensland, which is $1,222, according to Canstar.
Car loan repayments: Finally, she has her car loan repayments. She took out a $15,000 car loan with a loan term of 24 months. Therefore, her repayments are shy of $968 per month, or $11,616 for the year.
After adding up all of these expenses, Amanda's total annual costs of owning her car are $16,489.
Jacaranda Finance Car Loans
Taking the expenses outlined above into consideration, it's clear to see that owning a car can become quite expensive. As the purchase price is their most considerable expense, many people choose not to purchase outright and instead opt for a car loan and repay it in instalments.
That's where we come in.
Jacaranda Finance offers fast online car loans for up to $25,000 with loan terms of up to 48 months. By applying for an online car loan with Jacaranda Finance, you could receive pre-approval for funding on the same day2, helping you get on the road on your terms.
Apply online or via our FastMoney app today!
William is the Content Manager at Jacaranda Finance. He has worked as both a journalist and a media advisor at some of Australia's biggest financial comparison sites such as Canstar, Compare the Market and Savings.com.au, and is passionate about helping Australians find the right money solution for them.
You can get in touch with William via
williamj@jacarandafinance.com.au
.