We Provide Quick Cash Loans | 100% Online | Apply Today!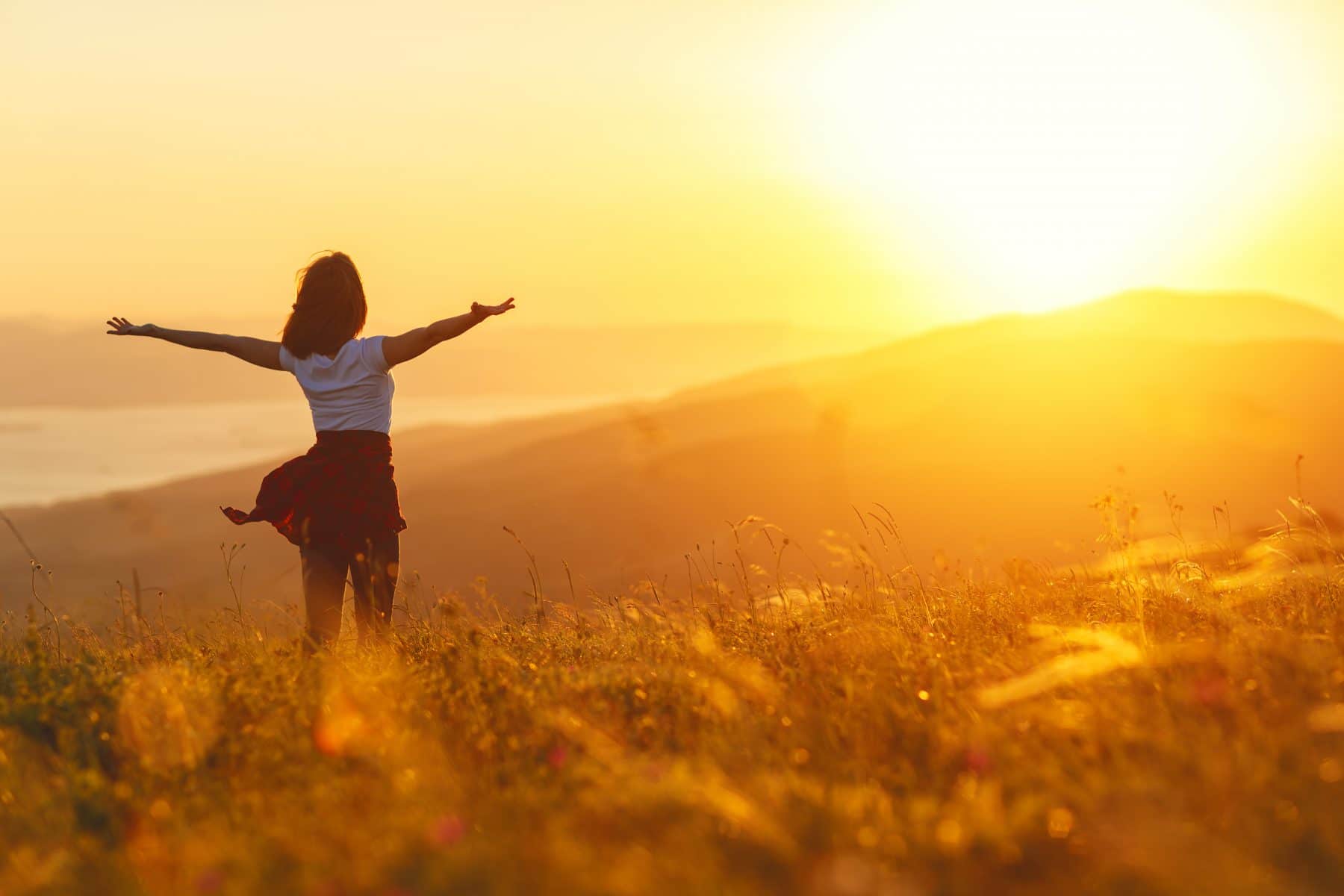 Quick cash loans are a type of finance that customers can access fast. Customers can apply for up to $10,000. These loans can be either secured or unsecured and be repaid over a period of up to 24 months, depending on the loan amount. They can include different fees depending on the type of loan.
Money can give us pleasure, but it can also give us pain, especially when we don't have any. It's often during these times when cash is sparse that we need it the most and we need it fast! It works us into a panic when we need cash urgently but aren't sure where to get it from. Well, we understand this feeling and that's why we are here to help. At Jacaranda Finance, we do quick cash loans and even consumer loans to relieve these urgent money stresses. If you're keen to find out more, we've explained everything you need to know below.
What are quick cash loans?
Our quick cash loans are a type of lending that is processed 100% online. You choose the amount you want to borrow, and the period over which you would like to repay it. At Jacaranda, we have three types of lending. We have small personal loans, medium secured personal loans and large amount secured loans. With our smaller loans you can borrow up to $2000; our medium range offerings are from $2,100 to $4600; finally, we lend larger sums for amounts ranging from $5,000 to $10,000.
What types of quick cash loans does Jacaranda offer?
As mentioned above we do three different types of loans. We outline the difference between the loans below:
Small personal loans
Our small personal loans are quick cash loans between $300 to $2,000 which you can repay over a 12-month period. These loans are types of unsecured personal loans, which means they don't require a security deposit to borrow the loans.
The costs of our smaller fast cash loans online include a 20% establishment fee plus monthly fees of 4%. There is also a penalty fee for any direct debit dishonours. If you're having trouble making repayments, please get in touch with us as soon as possible.
Medium secured personal loans
With our mid range lending plans, you can borrow between $2100 and $4600 that you repay over 13 – 24 months. These types of secured loans require a security deposit of a vehicle (e.g. car, boat, caravan or motorbike) to secure the loan. It serves as a security for us if you become unable to repay the loan.
The costs of these medium loans include a $400 establishment fee plus an annual fee of $48 per annum. If you want to compare our loans with others, our comparison rate is 67.41% P.A. which considers both establishment fees plus the annual fee.
Large secured personal loan
With our large loans, you can borrow between $5,000 and $10,000, to be repaid over a period between 13 and 24 months. Larger sums of money to be lent require a vehicle to be offered as security. These have an A.P.R of 21.24% and a comparison rate of 48% P.A.
To find out more about fees and charges for quick loans online visit the MoneySmart website.
How do quick cash loans work?
The process of works in a few simple steps:
Apply for the loan
To apply you just have head to our homepage and fill out a few simple questions on our application form. It only takes a few minutes of your time to complete the form for our quick cash loans online.
Wait to receive an outcome
Once you've applied for our quick cash loans, just sit back, relax and make yourself a cup of tea! We'll try and get back to you with the outcome of your application as soon as possible.
Accept the loan contract
After we have approved your application, we'll send you a loan contract. You can either accept or reject the loan contract. You don't have to go ahead with the loan if you change your mind. However, if you are happy to proceed with the loan and have read through the terms and conditions, go ahead and accept!
Receive your funds
Upon accepting your contract, we'll transfer your funds to you straight away. We mean it when we say they are quick! However, keep in mind that the money might not appear in your account immediately if you're using a different bank.
Repay your quick cash loans
After you've received your funds, the next part of the process is to repay what you have borrowed. The way we structure our repayment system is that we get you to set up a direct debit so that the money comes out of your account automatically. Before you know it, you will have completely repaid your loan.
Who can apply?
Our quick cash loans are available to those who meet our lending criteria. This is general criteria that we must comply with as part of our duty as responsible lenders. The following is a list of our eligibility requirements. To apply for fast cash loans online you must be:
At least 18 years of age
Receiving a regular income into a personal bank account for at least the past 90 days
An Australian citizen or permanent resident
Not declared bankrupt or in financial hardship
What information is needed?
When applying for quick cash loans, we will ask you to answer some questions, as well as provide as some supporting documents with your application. Here is a list of some of the information we'll need to assess your application:
Your mobile number and email address
100 points of ID so that we can verify your identity
Your internet banking details so that we can verify your financial status
Yes! We do indeed do loans for Centrelink customers and all Australians. However, we will always do an assessment of your financial situation to ensure that you'll be able to afford to repay the loan. If you do receive income from Centrelink, then we'll need you to provide a copy of your Detailed Income and Asset statement.
Can you issue "no credit check loans"?
We don't always do credit checks. Though when we do credit checks, this is not the only thing we look at when applying. We know that your credit rating is not always an accurate representation of your actual relationship to finance. Therefore, we like to look at your recent financial history to see if you will be able to make the repayments.
What's great about Jacaranda's quick cash loans?
There a multitude of benefits you can enjoy from Jacaranda. We already love them and we just want you to know how amazing they are. Check out the main benefits of Jacaranda's cash loans:
Quick funds!
Yes, that's right! If we approve your application, we can transfer the funds to you quick smart. No need to go around searching for 1 hour cash loans very quick funds. Everything about our lending process is quick. From the time it takes to apply, to the time it takes to receive the money into your account.
There is no paperwork
The other great thing about our lending is that since everything is done online, there is paperwork required. All the information we require from you is done electronically. This also contributes to the reason why we can lend so fast.
You can pay your loan off early if you want to
If you are ready to pay off your loan, and want to pay it off before the end of your loan term you can! Plus, we won't charge you any early exit fees.
Great customer service
If you need any help throughout the duration of your loan term, feel free to contact one of our loan operators. They are very friendly and happy to help you if you have any questions throughout the duration of your loan term.
Questions to ask before getting a loan
Before you borrow online, it's important that you ask yourself a few questions. Here are some of the main questions to ask yourself before you go ahead with borrowing a loan:
How will this affect my credit rating?
Each time you make a credit application it does make a mark on your credit rating. Therefore, it's important that make sure you meet the eligibility requirements before you apply. It's also important to consider if you will be able to make your payments on time since missed payments will damage your credit rating.
Can I afford to make the repayments?
We will never lend money to a person we don't believe will be able to afford the repayments. However, it's important to ensure that you will be able to fit your repayments comfortably into your budget and not leave yourself short. The reason we say this is because if you miss making any repayments you will be charged a penalty fee of $35.
Is this the right time to borrow?
In addition to considering whether you can afford the repayments, think about if this is the right time to be borrowing money. If you have a lot of other pressing financial commitments, it might not be the wisest time to borrow money.
What is the purpose of my loan?
Finally, seriously consider what the purpose of your loan is. If it is something urgent that can't be put off until a later date, getting a loan is probably the best idea. However, if the purpose of borrowing is not urgent, consider waiting until a more convenient time to borrow quick cash loans online.
Loan terminology
Before diving into anything new, it's always a good idea to familiarise yourself with the related terminology. Here is a list of some of the most important terms you'll come across when borrowing quick loans:
Annual Percentage Rate (APR)
This is the rate of interest charged as the cost of borrowing a loan for the year.
Borrower
This is the name given to the person who borrows money from the lender and the individual responsible for repaying the loan.
Comparison rate
This is the rate given to the overall cost of the loan and combines all the fees and charges in the relation to the loan. This allows borrowers to easily compare the costs of different loans.
A credit check refers to the background that lenders like to do on your credit report to assess whether to approve your loan.
Establishment fee
An establishment fee is the fee typically charged when you borrow a personal loan. Though this is factored into your total repayments which are then repaid over the life of the loan.
Interest
Interest refers to the cost of borrowing the loan.
Lender
A lender is a party responsible for offering the loan to the borrower in the first place.
Loan contract
A loan contract refers to the agreement made between the borrower and the lender.
Security
A security is an asset required to 'secure' a secured loan as protection for the lender. An example of an asset could be a car, motorbike, boat or caravan.
Secured loan
Means the loan is secured by an asset. This protects the lender in the event that you were unable to repay the loan, they would have the right to repossess the asset.
Unsecured loan
In contrast to a secured personal, an unsecured personal loan doesn't require you to tie a security to the loan.
Apply today!
Ultimately, loans from Jacaranda can offer you a variety of benefits to potentially help with your immediate cash needs. They are fast to apply for and also quick to receive the funds into your account! Nevertheless, it's always important to ensure you are prepared before you enter the loan contract so you don't come across any surprises, and are fully prepared to repay your loan. Now you have all the info, quick cash loans might be exactly what you need. So, why not go ahead and apply now!