Are you looking for quick cash loans without the fuss? We could help!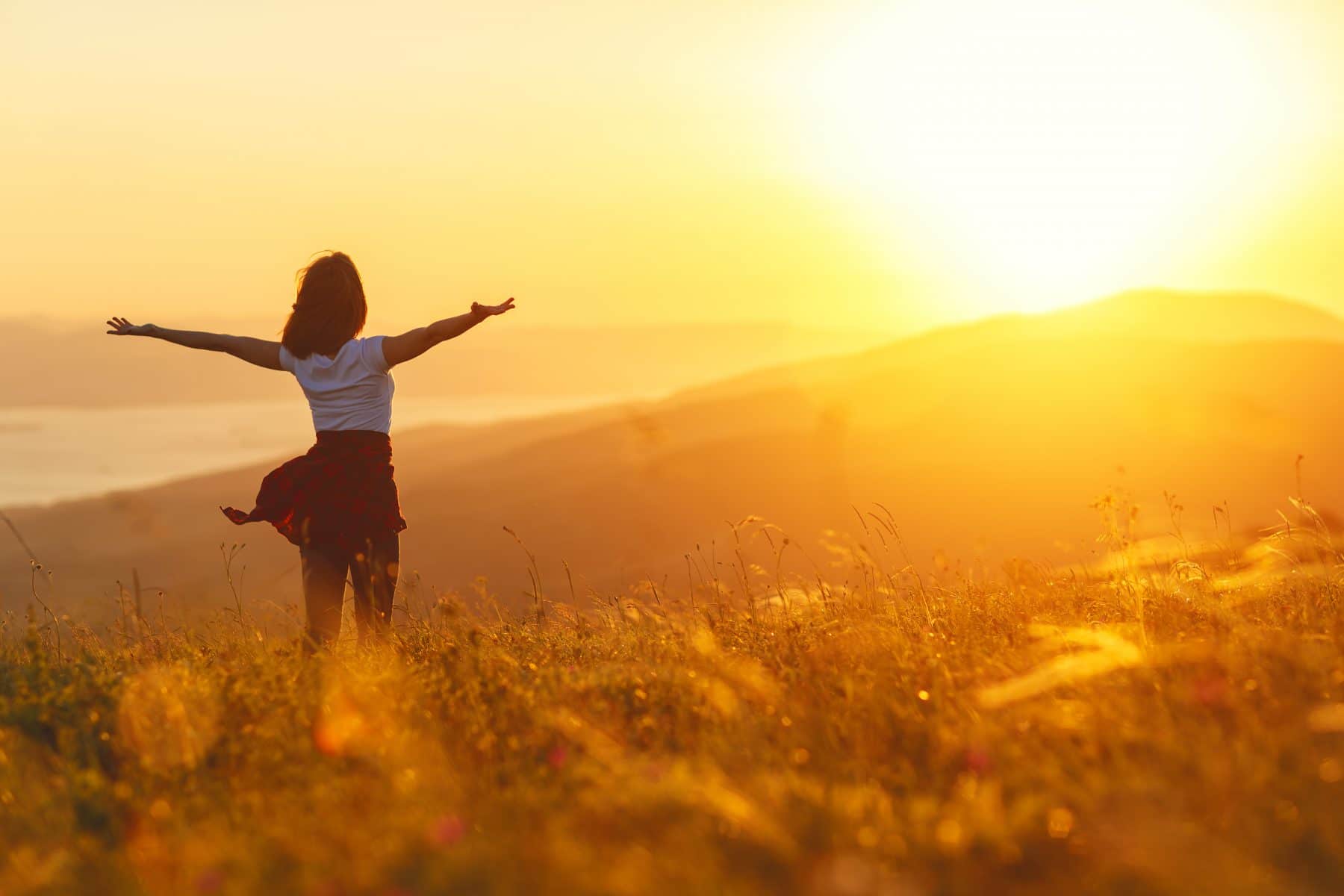 Quick cash loans online with Jacaranda Finance 
Are you in need of a quick cash loan? If you've hit a financial snag, don't blow the budget completely. Jacaranda Finance is here for when Aussies need quick and easy cash loans. We understand that not many people have time to wait in line at the bank. So, if you're looking for quick cash without the fuss, you could apply with Jacaranda Finance in just a few short minutes.
What is a quick cash loan?
A quick cash loan is a personal loan that can be accessed fast. At Jacaranda Finance, customers can apply for up to $10,000. These loans can be either secured or unsecured and can be repaid over a period of up to 24 months, depending on the loan amount. A quick cash loan will usually accrue interest and may incur other fees or charges depending on the lender and the type of loan.
At Jacaranda Finance, we do quick cash loans and consumer loans to relieve urgent money stresses. If you're keen to find out more, we suggest you keep reading.
Jacaranda Finance
At Jacaranda Finance, we offer quick cash loans 100% online. Using our online loan calculator, you can choose the amount you want to borrow, and the period over which you would like to repay it. At Jacaranda, we have three types of lending; small personal loans, medium secured personal loans and large amount secured loans. Small loans are for cash between the value of $300 and $2,000 while medium range offerings are from $2,100 to $4600. We also lend larger sums for amounts ranging from $5,000 to $10,000.
The best part about Jacaranda is you can apply for quick & easy cash loans without any of the fuss associated with a traditional lender. This is because we've built our application for Aussies on the move. You can apply for a quick cash loan wherever you are and whenever you like. Our 100% online application form could only take you a few minutes to complete. So, if you submit your application during AEST business hours you could have an outcome from our team in just 60 minutes. Talk about speed and convenience!
How much can I borrow?
As mentioned above we do three different types of loans:
Small personal loans
Are you looking for a quick small cash loan? Jacaranda's small personal loans are quick cash loans between $300 to $2,000 which you can repay over a 12-month period. These loans are unsecured personal loans, which means they don't require a security deposit.
Medium secured personal loans
With our mid-range lending plans, you can borrow between $2,100 and $4,600 that can be repaid over 9– 24 months. Medium loan amounts are secured meaning they require a security deposit of a vehicle (e.g. car, boat, caravan or motorbike) as collateral against the loan. Collateral serves as security for us if you are unable to repay your loan.
Large secured personal loans
With our large loans, you can borrow between $5,000 and $10,000, to be repaid over a period between 9 and 24 months. Larger loans also require a vehicle to be offered as security.
To find out more about fees and charges for quick loans online visit the MoneySmart website.
How do quick cash loans work?
The application process works in just a few simple steps:
Apply online
If you're ready to apply just head to the top of this page and use our loan calculator to start your online application for quick cash loans. We'll ask you to fill out a few simple questions on our application form. It could only take a few minutes of your time to complete the form for our quick cash loans online.
Wait to receive an outcome
Once you've applied for our quick cash loans, just sit back and relax! If you've applied during AEST business hours our team will do their best to get back to you with an outcome in just 60 minutes.
Sign your agreement
If the Jacaranda team have successfully matched you with an appropriate loan product we'll send over an agreement for you to review and sign. Our team encourage all applicants to read through their agreement carefully and make themselves aware of the full terms and conditions. If you have questions regarding your loan, we encourage you to get in touch with the team as soon as possible.
Receive your funds
Once the Jacaranda team receives your signed agreement we'll transfer the funds straight to you. Thanks to instant banking, the money could be in your account and ready to use in just 60 seconds.*
Who can apply for a quick cash loan online?
Our quick cash loans are available to those who meet our lending criteria. This is general criteria that we must comply with as part of our duty as responsible lenders. The following is a list of our eligibility requirements. To apply for fast cash loans online you must be:
At least 18 years of age
Receiving a regular income into a personal bank account for at least the past 90 days
An Australian citizen or permanent resident
Not declared bankrupt or in financial hardship
What information is needed?
When applying for quick cash loans, we will ask you to answer some questions, as well as provide some supporting documents with your application. Don't worry, we'll never ask you to fill out any paper forms, all the required documentation can be submitted online. Here is a list of some of the information we'll need to assess your application:
Your mobile number and email address
100 points of ID so that we can verify your identity
Your internet banking details so that we can verify your financial status
Do you do quick cash loans for Centrelink customers?
Yes! We could provide loans for Centrelink customers. However, we will need to conduct an assessment of your financial situation to ensure that you'll be able to afford to repay the loan. At Jacaranda, we do not want to see our borrowers under financial stress. We will never lend cash to a person who can not afford to make the repayments. If you do receive income from Centrelink, then we may need you to provide a copy of your detailed income and asset statement. If these are required our team will provide you with more information. 
Can Jacaranda issue "no credit check loans"?
No, at Jacaranda, we don't provide no credit check loans. As a part of our commitment to responsible lending, the Jacaranda team will always conduct a credit score check when you apply for a personal loan. This does not mean, however, that our entire assessment is based on the result of a credit score check.
At Jacaranda, our team prefer to look at more than just your credit score. We'll assess the whole picture so you get the best possible chance at approval. If our team can see you have made a considerable effort to reconcile bad credit, you could be eligible for a quick cash loan.
At Jacaranda, we know that your credit rating is not always an accurate representation of your actual relationship to finance. Therefore, we like to look at your recent financial history to see if you will be able to make the repayments. So, if you're looking for quick cash loans for bad credit then you might have found your new lender.
What's great about Jacaranda's quick cash loans?
There a multitude of benefits you can enjoy when you apply with Jacaranda. Check out the following:
Quick funds
Yes, that's right! If we approve your application, we can transfer the funds to you quick smart. No need to google '1 hour quick cash loans, ' 'quick cash loans for single parents' or '24 hour quick cash loan'. Everything about our lending process is quick. Thanks to instant banking, you could even have the cash in your account and ready to use in just 60 seconds* once approved. 
There is no paperwork
When you apply with Jacaranda we won't ask you to fill out any paper forms, whatsoever! All the information we require from you is done electronically. This also contributes to the reason why we can lend so fast.
No early repayment fees
At Jacaranda, we won't charge you any extra fees if you would like to pay off your loan early! Unlike other lenders, we don't think you should be punished for being organised. If you would like to pay off your loan early you can do so without any financial penalty.
Great customer service
At Jacaranda, we know that without our customers there is no us! That's why we strive to offer the very best customer service possible. If you need any help throughout the duration of your loan term, feel free to contact our team. We are always here to help. At Jacaranda, we want to make it as simple and stress-free as possible to repay your loan.
Questions to ask before getting a loan
Before you borrow online, it's important that you ask yourself a few questions. Here are some of the main questions to ask yourself before you borrow cash:
How will this affect my credit rating?
Each time you make a credit application it does leave a mark on your credit report. That's why it's important to make sure you meet the eligibility requirements before you apply. It's also important to consider if you will be able to make your payments on time as missed payments may also damage your credit rating.
Can I afford to make the repayments?
At Jacaranda, we will never lend money to a person we don't believe will be able to afford the repayments. It's important to ensure that you will be able to fit your repayments comfortably into your budget before signing your loan agreement.
Loan terminology
Before diving into anything new, it's always a good idea to familiarise yourself with the related terminology. Here is a list of some of the most important terms you'll come across when borrowing quick loans:
Annual Percentage Rate (APR)
This is the rate of interest charged as the cost of borrowing a loan for the year.
Borrower
This is the name given to the person who borrows money from the lender and the individual responsible for repaying the loan.
Comparison rate
This is the rate given to the overall cost of the loan and combines all the fees and charges in relation to the loan. This allows borrowers to easily compare the costs of different loans.
Credit check
A credit check refers to the background that lenders like to do on your credit report to assess whether to approve your loan.
Establishment fee
An establishment fee is a fee typically charged when you borrow a personal loan. Though this is factored into your total repayments which are then repaid over the life of the loan.
Interest
Interest refers to an additional fee included in the cost of the loan, calculated as a percentage.
Lender
A lender is a party responsible for offering the loan to the borrower in the first place.
Loan contract
A loan contract refers to the agreement made between the borrower and the lender.
Security
Security is an asset required to 'secure' a secured loan as protection for the lender. An example of an asset could be a car, motorbike, boat or caravan.
Secured loan
A secured loan is where an asset is attached to the loan agreement as collateral. This protects the lender in the event that you were unable to repay the loan, they would have the right to repossess the asset.
Unsecured loan
In contrast to a secured personal, an unsecured personal loan doesn't require you to attach security to the loan.
Apply today
If you're on the hunt for quick cash loans in Australia, Jacaranda could help with your immediate cash needs. It's always important to ensure, however, that you are prepared before you enter into any loan contract. Quick cash loans might be exactly what you're looking for. So, why not go ahead and apply now!
*Applicable to NPP enabled bank accounts only.
4.7

out of

5

based on

155

reviews.
Overall rating: