18th July 2022
Can I Get A Personal Loan For A Holiday?
Aching for a getaway but strapped for cash? Whether you're wanting to escape the hustle and bustle of city life for the weekend, or enjoy a luxurious anniversary trip, there's always a good excuse for a holiday. On this page: Can I get a personal loan for a holiday? Yes! Jacaranda Finance offers personal loans
Last modified: 7th March 2023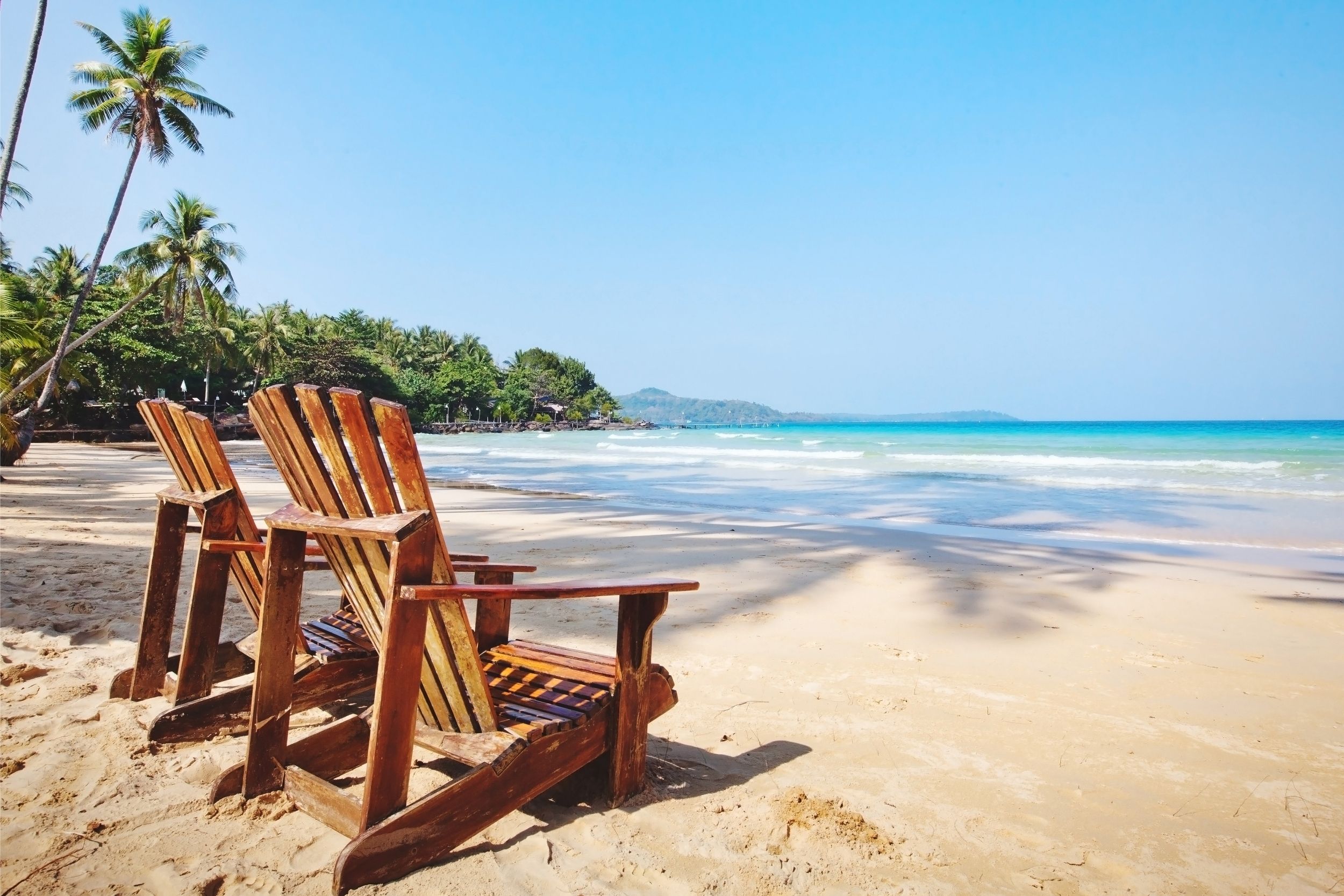 Aching for a getaway but strapped for cash? Whether you're wanting to escape the hustle and bustle of city life for the weekend, or enjoy a luxurious anniversary trip, there's always a good excuse for a holiday.
On this page:
Can I get a personal loan for a holiday?
Yes! Jacaranda Finance offers personal loans for holidays. In fact, taking out a personal loan for travel expenses is something we see all the time. Whether you're struggling to find the cash to cover these expenses, or you're not wanting to dig into your savings, a holiday loan could be a great option.
Jacaranda Finance offers holiday loans from $2,100 up to $25,000, and with our same-day outcome2 and instant transfers3 into your bank account, you can focus on planning your dream getaway without stressing over how you'll pay for it.
How do holiday personal loans work?
If you are approved for a Jacaranda Finance personal loan, the funds will be transferred to your bank instantly3. This means the money is yours to spend.
Depending on your approved loan amount and destination, your funds could cover anything from flights and accommodation, to simply cash exchanges. You could even consider sending the money onto a travel money card: a debit card you can use while travelling.
What can I use a holiday loan for?
As we go over in detail in our article on how much holiday's cost, they can be pretty expensive! Some of the most common travel expenses that take up the bulk of your budget include:
Flight costs;
Accommodation;
Travel insurance;
Transport and car hires
And much more.
Once you've accounted for these travel expenses, you may find you have leftover cash. This means you've got the option of spending what's left on the fun stuff, including shopping, food, and entertainment. It's important to note however that you should try to avoid borrowing more money than necessary, as this will increase your repayments.
Common holiday loan fees
Holiday loans can be a great option for those wanting to take a trip without being left financially struggling. The last thing you want is to be worrying about how to pay for your taxi ride or the extra baggage costs at the airport, or even asking relatives back home for money! But as handy as they are, it's important to keep in mind the costs associated with personal loans.
Like any type of personal loan, there are the regular costs and fees associated with borrowing. These can include:
Application and establishment fees;
Documentation fees;
Ongoing fees;
Prepayment fees;
Late fees and charges.
At Jacaranda however, we only charge the first and last fees on that list: an establishment fee and missed repayment fees. But we don't charge any ongoing fees or early payment fees, and as long as you meet your repayments on time, you won't have to worry about paying any late fees.
What about interest?
The main cost of your personal loan will be the interest rate. Your repayments will include the amount you borrowed from us (the principal) as well as the interest, which will be determined on a case-by-case basis when you apply.
If you're wondering how much your repayments would be for a holiday loan, use our loan calculator to work out which option is best for you.
How to apply for a holiday personal loan
The Jacaranda Finance application process for a holiday loan is one of the fastest there is. We've made the process streamlined and easy to navigate, making everything as convenient as possible for you. Applications typically take only 8 minutes to complete, and only 3 minutes if you are a returning customer with Jacaranda.

As with most lenders, you'll need to provide documentation stating where you plan on travelling to (domestically or internationally), and for how long you intend to stay. In addition, we'll conduct an employment check to ensure you've taken annual leave and are expected to return.
Personal information (your name, contact information, residential address, etc.);
Permanent residency status to ensure you are not on a visa and, therefore, returning back home overseas;
Proof of income (such as bank statements, tax returns, or payslips);
Minimum of 100 points of ID (birth certificate, driver license, passport);
Proof of assets, expenses, and liabilities;
Other borrowing options for holidays
Along with personal loans, other options to pay for a holiday include credit cards and buy now, pay later (BNPL) services. However, both of these options can have their downfalls.
Credit cards
Credit cards can be convenient for covering various travel expenses during your trip, and certain credit cards offer travel benefits for customers like frequent flyer points and lounge access at airports. However, credit card interest rates are notorious for being far higher than many personal loan rates, and depending on the card you can also end up paying excessive international transaction fees. To consider which option suits you best, read our article comparing credit cards and personal loans.
Buy now, pay later services
Buy now, pay later companies (BNPL) such as Afterpay now offer their services for travel expenses like flights and accommodation. This can be a handy way of deferring payment while saving on the high interest rates you'd get with a credit card.
However, avoiding these rates is only possible when repayments are made on time. Since BNPL platforms often require fortnightly repayments, your repayments are likely to be due at some point during your holiday, which might cause financial stress. And if you fail to make your repayments on time, most BNPL companies will hit you with late fees and charges.
BNPL platforms tend to also have smaller borrowing limits, whereas we can lend you up to $25,000 depending on how much you need. Read more on comparing buy now, pay later services and personal loans.
Apply for a holiday personal loan today
When margaritas by the beach are just a dream rather than a reality, consider a holiday loan from Jacaranda Finance to fund your next trip away. Apply now and receive an outcome on the same day2.
Jemima Kelly is a Content Writer at Jacaranda Finance. She is enthusiastic about accurate and informative content, and holds a Bachelor of Creative and Professional Writing from QUT.