11th January 2023
Personal Loans vs. Credit Cards: What's The Difference?
If you find yourself needing funds to cover a major cost such as a wedding, an upcoming holiday, or a home improvement project, you might be considering using either a personal loan or a credit card.
Last modified: 7th March 2023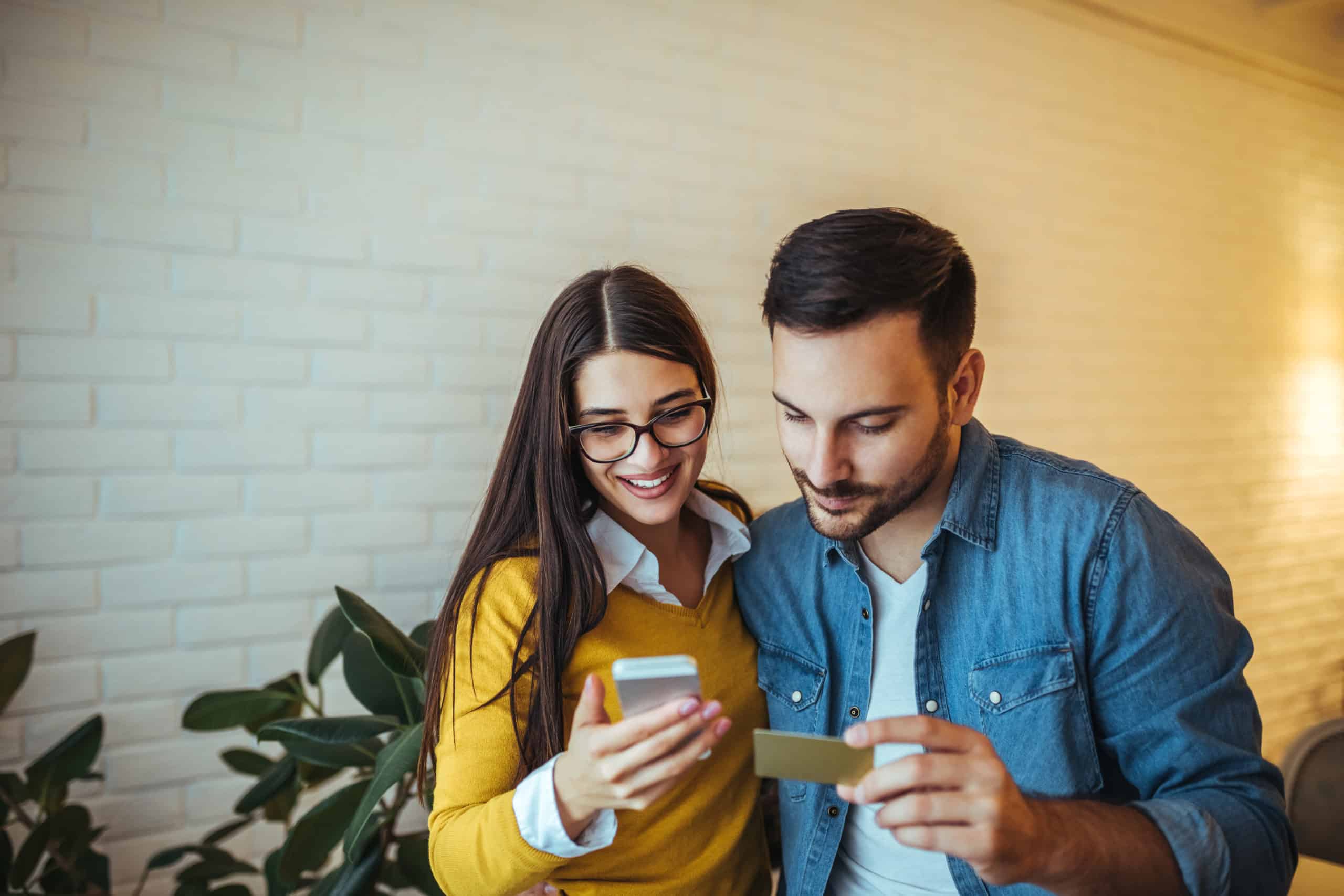 But which one should you choose? While both credit cards and personal loans provide access to credit, choosing the best one for you can be tricky. It's important to do thorough research before making a financial commitment.
This guide aims to clear the air between the two products by diving into some of the differences and pros and cons of both credit cards and Jacaranda Finance personal loans.
On this page:
The information on this website is for general information only. It should not be taken as constituting professional advice from the website owner - Jacaranda Finance.
Jacaranda Finance is not a financial adviser, and the content on this page does not take into account your objectives, financial situation or needs. You should consider seeking independent legal, financial, taxation or other advice to check how the website information relates to your unique circumstances.
Jacaranda Finance is not liable for any loss caused, whether due to negligence or otherwise arising from the use of, or reliance on, the information provided directly or indirectly by use of this website.
What is a personal loan?
A personal loan is a set sum of money that you borrow from a lender or bank and repay with interest (fixed or variable) and potentially other fees and charges over a set period of time, often between one and seven years. A personal loan can be used for many purposes, and lenders offer a variety of options to suit your financial needs.
At Jacaranda Finance, we offer loans from $2,100 to $25,000 for many key reasons, including home improvement, travel, debt consolidation and more!
Personal loan repayments are usually fixed over a set loan term and can usually be set up on weekly, fortnightly or monthly repayment cycles. If you set the repayment up in line with your income deposit, that could assist with your budgeting and management of your loan repayment.
There are generally two types of personal loans — secured personal loans and unsecured personal loans. A secured personal loan is where an asset is required to 'secure' the loan, such as a car or other vehicle. On the other hand, an unsecured personal loan does not require you to provide an asset to secure the loan.
See also: 5 Differences Between Secured and Unsecured Loans.
What are the pros and cons of personal loans?
If you're weighing up whether to get a personal loan, here's a rundown of the pros and cons on offer with Jacaranda Finance:
Pros

Cons

Fast applications, outcomes and transfers to your bank account
Fixed interest rate and fixed repayments over a set term which may assist with your budgeting
Simple and easy to understand without complex reward programs and different interest rates for different types of transactions

No flexibility around repayment amounts and cycles
If you have marks on your credit history, the interest rate you get may be higher than a credit card
No rewards program
Less convenient than a credit card that is accepted at a wide range or merchants and online stores when making payments
See our Personal Loan FAQs for more info on how our loans work. It's important to keep in mind that a personal loan may not be the best choice for everyone, and it's always a good idea to carefully consider all of the options before deciding on the best financial product for your needs.
What is a credit card?
A credit card is a type of financial product that allows the cardholder to borrow money from the issuer in order to make purchases or withdraw cash. Credit cards are typically issued by banks or other financial institutions, and they allow the cardholder to make purchases or withdraw cash up to a certain limit, called the credit limit.
When a credit card is used to make a purchase, the cardholder is borrowing money from the issuer and agreeing to pay it back at a later date, along with any applicable interest charges. Credit cards also typically have fees for late payments, exceeding the credit limit, or other types of transactions.
Generally, credit cards are more suited to daily and regular expenses, like monthly bills and grocery shopping. Credit cards offer interest-free periods, balance transfers, and rewards programs, which can make them attractive to certain types of people.
Credit card fees and charges
The Reserve Bank found the average annual fee charged by credit cards was $73, but some annual fees can be upwards of $700!
The Reserve Bank also states the average credit card interest rate was 17.38% p.a (per annum) in 2022, while some of the more premium credit cards charge interest rates in excess of 20% p.a.
What are the pros and cons of credit cards?
Whether or not a credit card is the right option for you depends on a few factors. Below, we list the pros and cons of getting a credit card:
Pros

Cons

Interest-free days (normally 44 days or 55 days, but sometimes more)
Good for everyday expenses and if you need emergency funds
You can earn rewards and points
Insurance and travel benefits
Good for spreading out big purchases
Could be safer than carrying cash

Potentially high-interest rates and fees if you fail to pay back in time
You could end up in further debt if you don't pay your repayments in time and in full
It can be expensive to access cash from ATMs
Temptation to overspend if you have a high limit
Rewards programs can often be complex and hard to understand
It's important to keep in mind that a credit card may not be the best choice for everyone, and it's always a good idea to carefully consider all of the options before deciding on the best financial product for your needs.
Personal loans vs credit cards: Which one is better for me?
When deciding between a personal loan or credit card, there are a few questions you can ask yourself to help make your decision easier. Here are five key ones we've collated:
What do you need the money for?

If you're looking to make a big purchase, such as travel or home improvements, then a personal loan might be a more suitable option. However, if you want ongoing access to credit, then you could consider a credit card.

How much do you need to borrow?

Both credit cards and personal loans can offer lots of different credit/loan limits to suit a variety of different borrowers. Credit card limits, for example, can go from as little as $1,000-$2,000 to $100,000 or more!

Personal loans can be very similar: At Jacaranda Finance our loan limits range from $2,100 to $25,000. But the set nature of personal loan limits means you know exactly how much you need to repay from the start. This can be a positive or a negative depending on your preferences.

What kind of repayment schedule do you want?

A personal loan comes with a structured repayment schedule and has an end date. On the other hand, a credit card allows ongoing access to money.

If you need more discipline with repayments, then a personal loan might be your best bet. Credit card repayments can generally be more flexible - but be wary of not meeting your payments in full.

What is your financial situation like?

If you're good with following a budget, then both credit cards and personal loans can be the right option. But if you're prone to overspending, then consider avoiding a credit card. In some cases, you may not have a strong enough financial position to have a choice between the two products, as both will have credit criteria you must meet.

What perks do you want?

Credit cards generally come with a range of perks, such as rewards points for spending, airline benefits, travel insurance and more. However, cards with these rewards often have higher fees and interest rates as a result, but this can be worth it for those who pay it off in full each month and spend enough that the costs are worth it.

Personal loans, on the other hand, are a simpler product: you borrow a set amount and repay it in instalments with interest. With Jacaranda Finance, you can make extra repayments and pay off your loan early at no extra cost, saving money in the process!
Did you know? The average credit card in Australia is accruing interest on more than $1,300 every month, according to the Reserve Bank's Credit Card data.
Looking for a personal loan?
If you've decided a personal loan is an option for you, you can apply in around 5 - 12+ minutes1 (this differs depending on the individual) for a Jacaranda Finance personal loan from wherever you are! We are 100% online, which means no hefty paperwork or long queues.
You can apply for up to $25,000, and we can provide you with a same-day outcome2. Once your application has been approved, the money should be in your account within 60 seconds3 if you have an NPP-enabled bank account. The worst case for the rest is overnight on weekdays and overnight the following business day if approved on a weekend or public holiday.
With a Jacaranda loan, you'll know exactly how much your repayments will be before you sign your loan contract, and our interest rates are always fixed, so that minimum repayment will never change. And if you want to up your repayments or make them more frequently, you can do that with ease too at no extra cost!
William is the Content Manager at Jacaranda Finance. He has worked as both a journalist and a media advisor at some of Australia's biggest financial comparison sites such as Canstar, Compare the Market and Savings.com.au, and is passionate about helping Australians find the right money solution for them.
You can get in touch with William via
williamj@jacarandafinance.com.au
.