25th May 2023
BNPL products like Afterpay to be regulated: What does this mean?
Buy now, pay later is set to be regulated as a credit product in a major shakeup. But what exactly does this mean?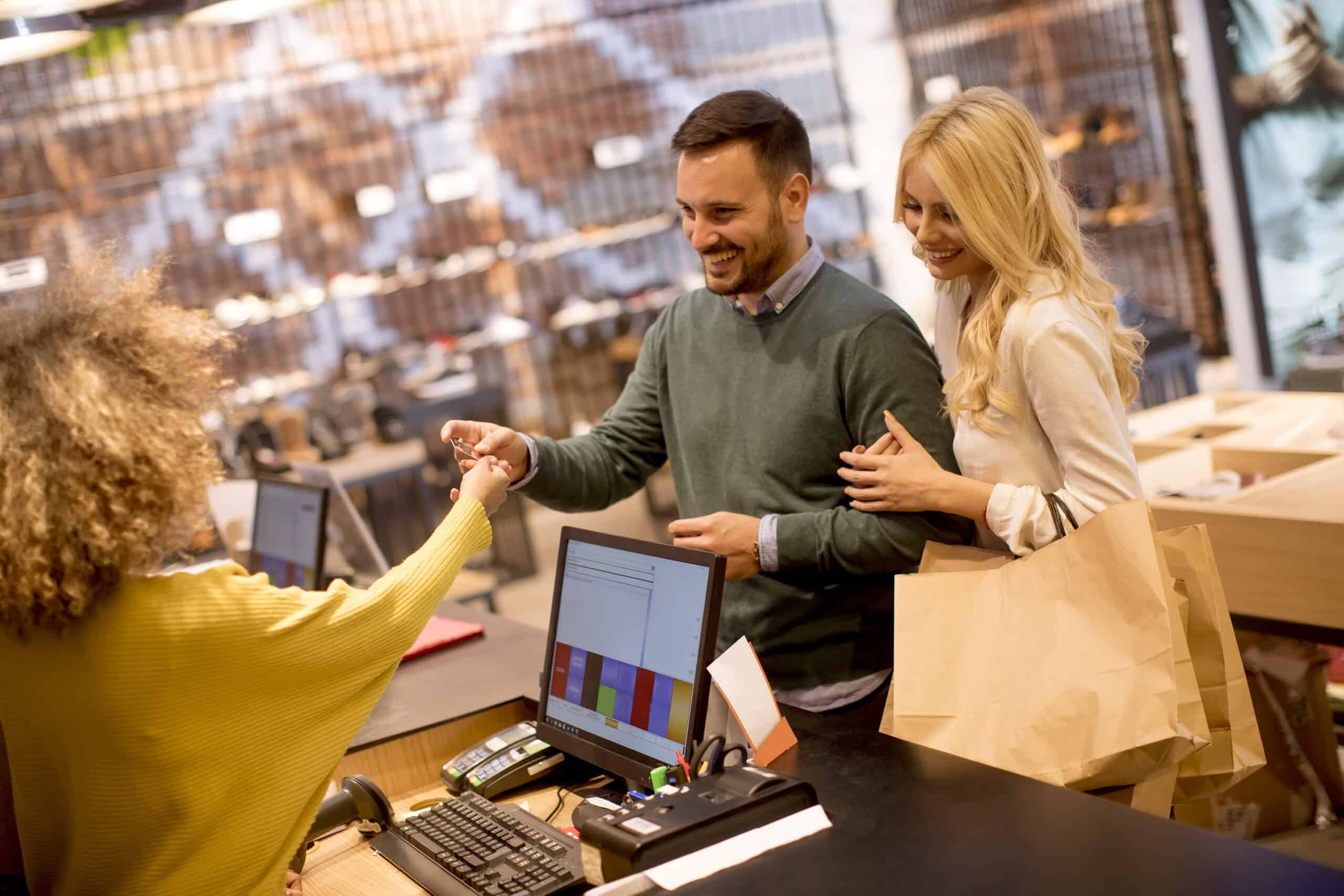 The federal government has announced it will regulate the buy now, pay later (BNPL) industry under the Credit Act, something that has long since been recommended by consumer experts and advocates.
This is a significant shakeup of the BNPL industry, which in 2021-22 had more than seven million active accounts and $16 billion in transactions. If you use platforms like Afterpay and Zip, this could also have a significant impact on the way you spend your money.
On this page:
---
What is BNPL?
Buy now, pay later (BNPL) is a type of product that allows you to buy something and pay for it in even instalments: you buy it now, and pay the rest later. However, you usually still need to pay for a portion of the purchase up front.
Most BNPL platforms don't charge interest or ongoing account fees, instead making money from charging retailers a small portion of each sale and collecting late fees from missed payments.
See also: BNPL vs Personal Loans.
Who are the major BNPL platforms?
There are many BNPL providers in Australia, with millions of customers between them. Some of the biggest (in no particular order) are:
Afterpay
Zip (Zip Pay and Zip Money)
Humm & Bundll
Apple Pay BNPL
CommBank StepPay & Klarna
PayPal Pay in 4
Citi SpotPay
Brighte
And more. Other major BNPL operators have recently collapsed, such as Latitude Pay, Affirm, Openpay and Fupay.
If you're a customer of any of the above or are thinking about opening an account, then you could be impacted by the government's new proposed regulations.
How is BNPL regulated currently?
BNPL products are very different from traditional credit products like credit cards and personal loans, even though they are similar to the former.
In Australia, credit products are regulated under the National Consumer Credit Protection Act 2009, also known as the Credit Act. As a part of this regulation, credit products must, among other things:
Have a credit license, hardship requirements and minimum standards for conduct
Comply with Responsible Lending Obligations and ensure customers can reasonably afford the product before being approved
Perform a credit check on applicants and more
However, as buy now, pay later does not charge interest, it has primarily been self-regulated for its brief existence and has not been included in the Credit Act. Although certain providers might conduct a soft credit check or perform some kind of suitability assessment, these were not legal requirements.
In most cases, anyone could sign up for a BNPL product in mere minutes and spend up to the assigned credit limit with very few - if any - checks and balances. And despite BNPL products mostly not charging any interest, this has led to many users acquiring large debts through uncontrolled spending.
"The numbers of people running into difficulties from BNPL have grown steadily, which is precisely why we have called for greater consumer protections," Financial Counselling Australia CEO Fiona Guthrie said last year.
"This year, particularly, we've seen people resorting to BNPL to pay for essentials as the cost of living crisis bites but getting into strife as a result.
"Many of the people using BNPL are on low, and often, precarious incomes, and while the amounts people borrow may look small, they can snowball very quickly, and the impact when the debt cannot be paid is far from small."
An ASIC review of buy now, pay later in 2020 found that 21% of users missed a payment in 12 months, with nearly half of those (45%) getting stung with multiple late fees.
What are the proposed changes?
BNPL won't be regulated exactly like other credit products, but the changes are still significant. According to Financial Services Minister Stephen Jones, BNPL providers will be required to:
Hold Australian Credit Licences;
Comply with Responsible Lending Obligations;
Cap fees for missed payments
Meet statutory dispute resolution and hardship requirements;
Comply with statutory product disclosure and other information obligations;
Abide by existing restrictions on unacceptable marketing; and
Meet a range of other minimum standards in relation to their conduct and in relation to their products.
However, there are still no requirements for BNPL platforms to conduct credit checks when someone applies.
"We don't want to make it harder for people who are using buy now, pay later in the way it was intended but we do want to ensure that we're lifting the bar to ensure that this form of consumer credit is regulated in a way that makes it safe and affordable to use, that we're lifting the bar right across the credit market," Mr Jones said.
In his speech to the Responsible Lending & Borrowing Summit, Mr Jones noted that the final legislation is still set to be finished later in the year, so watch this space for any changes!
What do the proposed changes mean for you?
The second point highlighted above is arguably the most important. Under the changes, BNPL providers must ensure customers can 'reasonably afford' to use its product before they are offered any credit. This involves inquiring about a consumer's financial situation and taking reasonable steps to verify this.
There will be no mandatory credit checks upon signing up for a BNPL product. Whether a provider reports your application or repayment data to credit bureaus will continue to be voluntary, so it's best to check with each specific platform what their credit check requirements are.
In terms of whether you can still access BNPL as you used to, that will depend. But, according to Mr Jones, the government's plan only "prevents lending to those who cannot afford it, without stopping safe, prudent BNPL use".
"There are consumers out there who have been excluded from traditional forms of credit and who use BNPL carefully and frugally to smooth the impact of large expenses, like when the fridge needs replacing, or one of the kids has a birthday coming up," he said.
"Some people use it for years and never miss a payment."
So if you've responsibly used BNPL and other credit products before and have little difficulty meeting repayments, then you might be unaffected by these changes. The only impact you might see is that it could take longer to sign up than it did before.
But if you have struggled to meet your BNPL repayments before (which many people do, particularly vulnerable people), you might find it harder to sign up or get a higher credit limit. There will also be increased protections for such customers, thanks to increased requirements for hardship resources and dispute resolutions.
Will BNPL affect your loan applications?
As we explain in this article, buy now, pay later can impact your credit and loan applications, although it can get a bit complicated. Now that BNPL is categorised as credit, making transactions of any size will be considered a debt by any responsible lender and considered in your application.
Borrowing too much with BNPL can negatively impact your chances of loan approval for a car, personal or home loan, as the more you borrow, the less you have to repay your loan. This is also known as over-committing.
See also: 10 Tips To Improve Your Chances Of Loan Approval.
How to use BNPL responsibly
As Ms Guthrie said in response to the government's announced changes:
"It is wrong to assume that just because a loan is for a small amount, it is somehow a lower risk. Small amounts can cause big problems."
Although it might be harder to apply for BNPL products now, the general principles of using them responsibly haven't changed. Making sure you do the following can help you use BNPL responsibly and avoid any negative consequences:
Don't use it for everyday expenses: while non-essentials like clothing (28%) and electronics (16%) are the most common purchases, too many people use BNPL for essentials like food (9%) and bills/utilities (6%).
Stick to one at a time: well over a dozen providers are available. However, despite all the options, they mostly do the same thing, so just use the one if you can.
Link your account to your debit card: Credit card users (66%-73%) are much more likely to miss repayments and suffer extra consequences than those who link their accounts to a debit card.
Don't splurge: Many BNPL companies offer incentives and discounts with certain brands, but be careful only to spend what you need in moderation.
Budget accordingly: If you don't already have a budget, make one and factor your debts into it!
---
The information on this website is for general information only. It should not be taken as constituting professional advice from the website owner - Jacaranda Finance. Jacaranda Finance is not a financial adviser, and the content on this page does not take into account your objectives, financial situation or needs. You should consider seeking independent legal, financial, taxation or other advice to check how the website information relates to your unique circumstances.
Jacaranda Finance is not liable for any loss caused, whether due to negligence or otherwise arising from the use of, or reliance on, the information provided directly or indirectly by use of this website.
---
William is the Content Manager at Jacaranda Finance. He has worked as both a journalist and a media advisor at some of Australia's biggest financial comparison sites such as Canstar, Compare the Market and Savings.com.au, and is passionate about helping Australians find the right money solution for them.
You can get in touch with William via
williamj@jacarandafinance.com.au
.