20th September 2022
10 Tips To Improve Your Chances Of Loan Approval
Applying for a personal or car loan can be a daunting and often frustrating process.
Last modified: 14th August 2023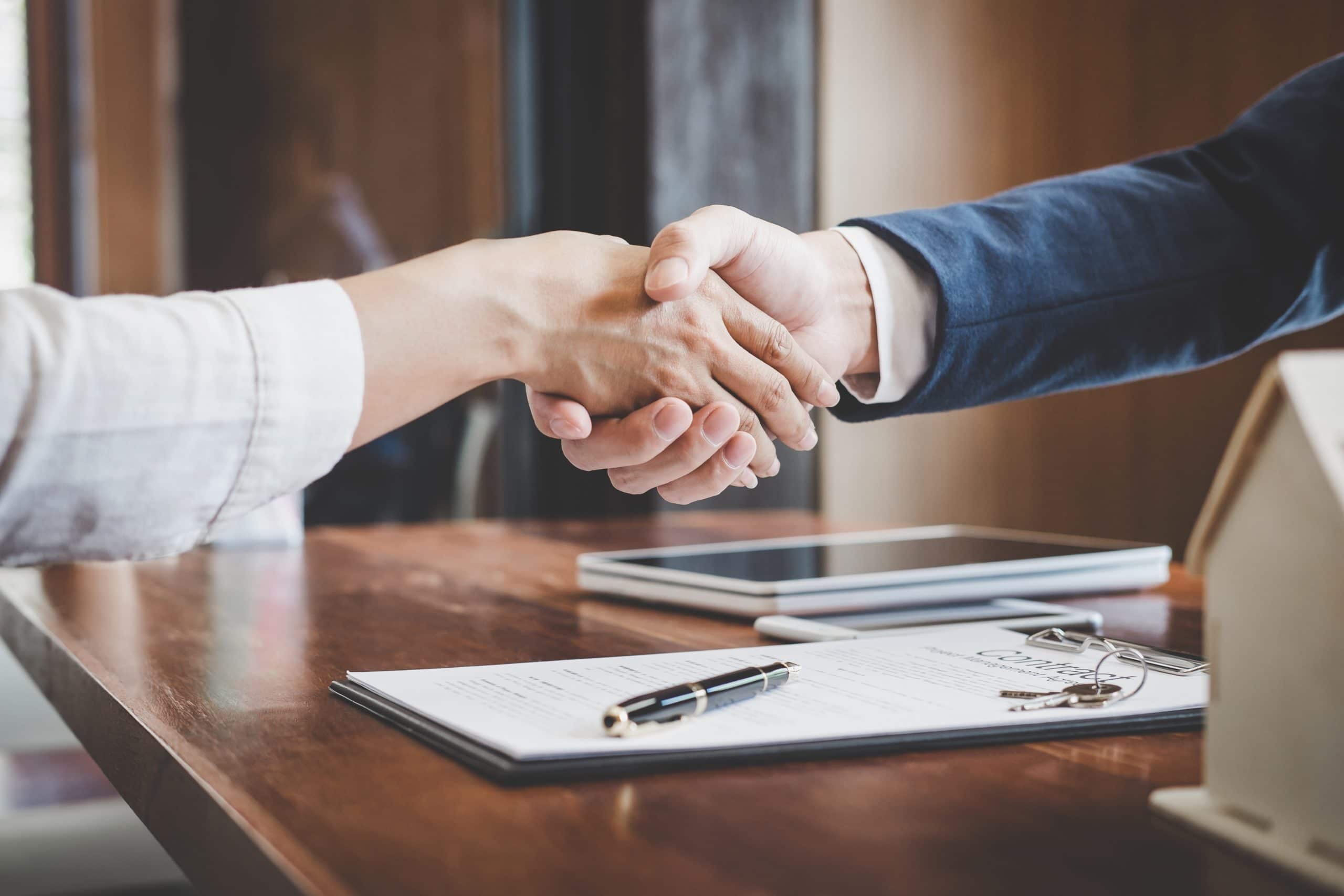 You might need the money and wait days to hear back from the bank, only to find out you've been rejected on a technicality, setting you back even further.
But the loan application process doesn't have to be confusing. There are a number of simple things you can do to significantly improve your chances of successfully applying for a loan.
Whether it's your first time applying or your 10th, here are our top 10 tips for improving your chances of loan approval.
Skip to each step:
Each lender will have different criteria for how they assess each of the above steps, so bear in mind that this is a general guide only.
---
Download the FastMoney App now!
---
1. Clean up your finances
Before applying for any financial product - ideally several months before if possible - do your best to clean up your bank account. Set up or increase any automatic transfers you have to a savings account, cut down on frivolous expenses like Uber Eats, and do your best to avoid using things like buy now, pay later (BNPL), wage advances, short-term loans and similar financial products.
Demonstrating good money management skills and financial discipline is crucial if you want to get the best loan for your needs, and continuing these habits while you're paying off your loan can make you eligible for even better loans with that lender in the future.
---
Did you know: Joke transaction names (we're all guilty of doing it) can actually harm your loan application? While it might be funny to send your friend money with the description 'money for crimes', the loan assessor looking at your bank statement might not share your sense of humour and think it's serious! This isn't a guarantee, but it has happened before.
---
2. Settle existing debts
Each 'financial commitment' like repayments on another loan or a credit card can lower your chances of loan approval. Unlike expenses such as food or clothing, these commitments generally can't be lowered and must be repaid on a regular basis, with penalties and fees applying if they are not.
The more times someone takes out a loan or borrows money, the more they're borrowing compared to their income and the less room they'll have to afford extra loan repayments. This is called a debt-to-income ratio and is generally used by lenders to measure your eligibility for credit based on your perceived ability to manage repayments.
After you've taken a look at your finances, see if you can pay off or cancel any debts you might have, as this could reduce your riskiness as a potential borrower. One option could be a debt consolidation loan that can combine several debts into one manageable repayment.
3. Demonstrate genuine savings
While it will be different from lender to lender, it's possible that having several months' worth of savings in a separate account that you've earned yourself (i.e not been gifted or inherited) can boost your likelihood of loan approval. By making regular deposits weekly or even monthly, you demonstrate that you will likely be able to manage your regular loan repayments, even if something were to happen to your primary source of income (such as losing your job).
If you're applying for a larger loan amount (say, for a car loan), having a good savings record can also help if you choose to put down a deposit or make a balloon payment/lump sum payment at the end. This reduces what you borrow overall, and therefore can reduce the total amount of interest paid.
4. Check your credit score (for free!)
Knowing your credit score lets you know what options you have in terms of loan terms and lenders. If you have a history of managing debts well in the past then you'll likely have a good credit score, and can access a greater range of competitive products. But if you've struggled with debt in the past, your credit score will likely be lower, and you could find yourself struggling to get approved for certain types of loans.
By checking your credit score, you can assess where you're at financially and avoid applying for loans that are unlikely to be available to you. You can access your credit report for free once every three months from the different credit reporting agencies (see below) as well as other credit services like Credit Savvy and Tippla:
Checking your credit score is also beneficial to ensure that there are no errors or discrepancies on your credit report. If you find any errors, you should contact the credit bureau where the error was recorded and have this amended immediately.
See our article on how to improve your credit score for some practical tips on how you can make it better.
---
Did you know: The average Australian's credit score is about 657, which is a fairly healthy, albeit not perfect, score.
---
5. Maintain a consistent income
If you're considering changing jobs or going back to university to study, keep in mind this could make it harder to apply for a loan. Lenders generally want to see consistency in your income, as a reliable source of money may be necessary to meet your ongoing repayments. If they can't verify a secure source of income, you're less likely to be approved for a loan.
So before applying for a loan, try to maintain a job for at least 6-12 months, or make sure you've passed your probation period if you have one. People who are self-employed or work as contractors can also consider low-doc loans instead, which specifically cater for people who find it harder to provide certain documents like payslips.
6. Check the eligibility criteria
To approve an application, the lender must ensure the applicant meets their eligibility criteria. Each lender, bank, or other financial institution, will have its own criteria: at Jacaranda, for example:
The basic eligibility criteria you must meet before submitting an application:
Be at least 19 years of age.
Be employed on a permanent or casual basis.
Have a consistent income going into your own bank account for the last 90 days.
Be in control of your finances and be handling existing financial commitments comfortably.
Be an Australian citizen or permanent resident with a fixed address.
Have an active email address, phone number, and online banking account in your name that belongs to you.
We accept a wider range of credit history than a bank or a prime lender, but we do not recommend submitting an application if:
You are currently or recently bankrupt (you must be three years discharged and in control of your finances)
You are not comfortably repaying your existing financial obligations
Note that there are some more detailed criteria Jacaranda has based on things like your minimum income, spending habits, other loans and more, but the above points outline the minimum requirements you need to get started on a loan application.
Check the lender's eligibility criteria before you apply with them. If you don't meet their criteria, they most likely won't be able to approve your application.
7. Apply for the right amount
It's important not to bite off more than you can chew with personal loans, and borrowing within your means can be a smarter way to apply. If you apply for a loan greater than necessary, you might not be able to pay it off over the course of the term, and larger loan amounts can often attract more scrutiny from loan assessors (you might even need to add security to the loan). Bigger loans could also increase your chances of falling into debt, as the ongoing repayments will be larger.
Figure out what you need the loan for and attach a monetary value to that - it might be substantially less than the lender's maximum loan amount. For example, at Jacaranda Finance we offer personal loans for up to $25,000, but if you only need half that, applying for $7,500 could be a much smarter move than applying for the highest amount possible.
8. Be honest in your application
Did you know that as many as 55% of people who took out a home loan from the big banks in 2021 knowing lied on their application? Granted, home loans are quite different to personal loans and are for much larger amounts, but given the most common falsehood seen was 'under-representing living costs', it's not far-fetched to assume a similar number could do the same for smaller loans.
While it's okay to not completely know your living expenses off-by-heart, omitting or lying about key pieces of information such as your job, income, your number of dependents (if any) and existing debts can be a risk not worth taking. If you're caught in a lie or not being completely honest in your application, it will most likely be declined.
At Jacaranda Finance, our modern lending assessment platform can automatically read your bank statements when you submit an application, taking into account your entire financial situation to provide you with a suitable loan offer.
9. Avoid other applications
Every time you apply for a loan or credit product it goes on your credit report. This can also apply to things you buy in instalments like mobile phone plans, TVs - you name it. You can see in detail all the things that have gone on your credit report in recent months by getting a copy of it, but the takeaway is you should either stop or cut down on credit applications before applying for a personal loan.
Having a clean streak on your credit report can help with your next application, so remember to not apply with multiple lenders at once. Instead, take the time to find the one lender that best meets your needs.
10. Find the right lender for you
One of the biggest mistakes you can make when getting a personal loan is to just Google 'personal loans' and pick the first result you see. Another key mistake could be taking out a personal loan with one of the big banks just because you recognise them. It could be a good idea to take some time to research and compare a range of lenders based on the following:
interest rates and fees
loan terms and estimated repayments
speed and convenience
customer service
And how well they suit your financial circumstances
At Jacaranda Finance, we offer both car and personal loans for a wide range of customers. Our speed and convenience are among the best in the business: you can apply in as little as five minutes1 and could receive an outcome on your application on the same day2. What's more, we don't charge any fees for paying off your loan early, giving you the option to flexibly adjust your repayments to your needs.
If you want to learn more about how our loans might be right for you, check out our FAQs or speak to our friendly customer service team who are more than happy to chat. And if you're ready to get started on your application, hit the button below!
This article was originally published on 25 February 2021.
William is the Content Manager at Jacaranda Finance. He has worked as both a journalist and a media advisor at some of Australia's biggest financial comparison sites such as Canstar, Compare the Market and Savings.com.au, and is passionate about helping Australians find the right money solution for them.
You can get in touch with William via
williamj@jacarandafinance.com.au
.