6th October 2022
BNPL vs Personal Loans: Which is Better?
Though both are ways to borrow money, BNPL and personal loans are very different. So, which option is better?
Last modified: 29th June 2023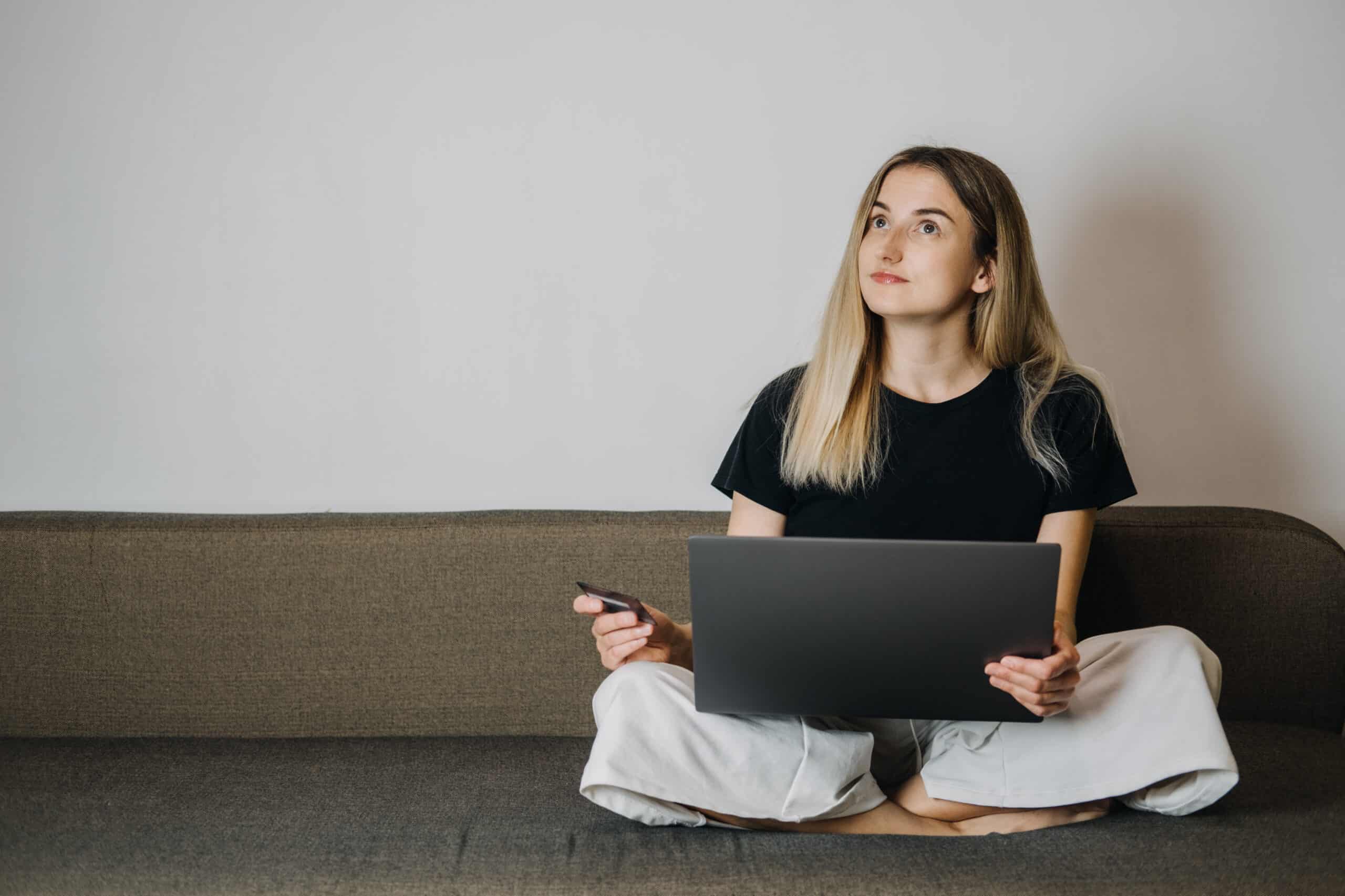 When it comes to borrowing money, there are plenty of services available to help you do so. From personal loans to credit cards to Buy Now, Pay Later (BNPL), the number of options available at your fingertips grows bigger every day. Much like choosing a bubble tea flavour, the choice overload to find the best financial option could become overwhelming.
This article aims to break down the advantages and disadvantages of both BNPL services and personal loans and clear the air around which one could be the borrowing option for you.
On this page:
What is BNPL?
Sometimes referred to as modern layby, Buy Now, Pay Later (BNPL) services are a way consumers can delay the full payment of a purchase. The purchase price will usually be cut into four or more equal slices, and the consumer is required to pay back every instalment over a short amount of time, typically once a fortnight.
The majority of BNPL providers don't charge interest, as many of them offer credit limits below the threshold required to do so. Instead, they tend to charge late payment fees for missed payments, commonly around $7-$10 each time.
The major BNPL platforms in Australia are as follows at the time of writing:
Number of instalments

Maximum credit limit

  Costs

Afterpay

4, fortnightly 1 upfront

$1,500 transaction limit
$2,000 outstanding balance limit

$10 late fee
$7 for each subsequent late fee

Zip Pay 

Flexible

$350 - $1,000

$7.95 monthly fee if balance is unpaid

Humm

5-10, fortnightly

Up to $2,000 ('little things' plan)
Up to $30,000 ('big things' plan)

$6 for each missed payment
$8 monthly fee if 10 repayments

Latitude Pay

10, weekly - 10% of purchase upfront

Up to $15,000

$10 late fee

Openpay

Up to 24 months, fortnightly
- 10% deposit over $2,000
- 20% deposit under $2,000

Over $2,000, can vary based on application

Monthly fees up to $5
Late fees apply

PayPal Pay in 4

4, fortnightly
- 25% upfront

Up to $1,500

N/A

CommBank StepPay

4, fortnightly

Up to $2,000

$10 late fee

NAB Now Pay Later

4, fortnightly

Up to $1,000

N/A
Source: Individual providers' websites, accurate as at October 2022.
Pros and cons of BNPL
We'll summarise both the advantages and disadvantages of using BNPL below.
Pros
No interest. One attractive aspect of BNPL services is that they cannot legally charge interest as the amount borrowed is so small. There are some exceptions for those who offer larger credit limits.
Convenient. If anything, BNPL is a very convenient way to shop. Paying for something in smaller chunks rather than one lump sum can be a very attractive feature, especially for the younger generation.
User-friendly. Not much beats a user-friendly experience, and with streamlined and aesthetic processes highly valued by a tech-savvy generation, some of the more popular BNPL services have their finger on the UX pulse.
Cons
Costly. Though they usually don't charge interest, BNPL platforms tend to charge comparatively-high fees. As an example, based on a purchase of $151 using Afterpay, a customer that either incurred late fees or account-keeping fees would pay an effective interest rate in excess of 28% p.a.
No credit checks. Though some services may still perform credit checks, BNPLs are not legally obligated to do so. Although this may seem like a pro to some, credit checks are important to ensure the borrower is in a financial position to be able to make the repayments and not spiral into debt.
Can hurt your credit score. Missing repayments could lower your credit score depending on which platform you use.
Can affect other loan applications. As most lenders like Jacaranda assess an applicant based on their financial history, lenders will be able to identify the use of BNPL services which has the potential to lower the chances of loan approval. For more information on this, read our article on How BNPL can affect your loan application.
A little too convenient. As BNPL can be easy to use and seemingly very convenient, it has the potential to become an unbreakable habit. Similar to other lending products, it's important to not spend beyond your means and ability to pay off your purchases.
What is a personal loan?
A personal loan is a type of loan offered by lenders and banks to pay for a variety of personal purposes. Personal loans incur a certain interest rate, which is usually based on the applicant's credit score, credit history and broader financial circumstances.
Repayments, which are repaid in ongoing instalments, are based on the interest rate an applicant is given as well as the loan term chosen by the applicant and the amount initially borrowed. Terms usually range from 1 - 5 years, and applicants can usually borrow anywhere between $5,000 to tens of thousands of dollars. These figures will depend on the lender.
Pros and cons of personal loans
Pros
Accessible customer service. Australian credit providers and required to have dedicated customer service options that allow customers to access help regarding their loans. Jacaranda offers customer service on Saturdays too!
Competitive market. As there are many lenders in the field, there is a chance you could find a better rate or better service to suit your needs.
Debt consolidation. Alongside personal loans, many lenders offer debt consolidation loans, where a consumer can combine all their loans and credit into one easy-to-manage loan.
Variety of purposes. From home improvements to an emergency vet visit, personal loans can be used for larger expenses that some BNPLs cannot be used for due to their lending limits.
Adheres to responsible lending. Personal lenders in Australia must adhere to responsible lending guidelines, meaning they will only lend to people that meet certain requirements and are deemed to be able to repay the loan comfortably.
Cons
Could have higher interest. Personal loans could have higher interest rates compared to BNPL, however, a responsible lender is required to not lend to someone they feel could not comfortably pay their loan back. Plus, the ongoing repayments can be spread out over a longer period of time.
Could incur fees. Like most ways to borrow money, personal loans could incur fees like establishment fees and monthly fees.
Could require security for a larger loan. Though not necessarily a disadvantage, for some people, attaching security like a car for a larger amount of money could feel risky.
Which is the better option for you?
As with all forms of personal borrowing, the right option for you completely depends on the situation you are in. To help you answer this question, we'll give you two examples of when one option may trump the other.
When BNPL could be better
Buy now, pay later could be a suitable option for purchases on one-off expenses that fall below the usual threshold for a personal loan, which tends to be $5,000. For example, buying a new laptop or some nice new clothes for about $1,000 could be okay to do with BNPL.
Data shows that on average, each BNPL-utilising Aussie is spending $2,208 annually on BNPL platforms, with clothing (28%), electronics (16%) homewares (9%) and food/drink (9%) the most commonly purchased items.
When a personal loan could be better
Personal loans, on the other hand, tend to be more suited to larger expenses paid off over a longer time frame. Think about some of life's hurdles that get in the way such as medical bills or car repairs, or bigger planned expenses like weddings, holidays or home renovations. A car loan is also a type of secured personal loan used to buy a vehicle, which can obviously require a much higher loan limit than what most BNPL platforms allow you to borrow.
In addition to allowing for larger loan limits, personal loans can also provide:
Loan security and more thorough assessments when applying
Flexible repayments - you can actually pay off your loan sooner if you want to, saving on interest in the process
Longer loan terms that allow for more manageable repayments
Jacaranda Finance personal loans
If you do decide a personal loan is the right method of borrowing for you, consider a Jacaranda Finance personal loan. Our speed and streamlined processes are some of the fastest in the business, with outcomes processed on the same day of applying and instant transfers available to NPP-enabled banks. Apply today for a personal loan between $2,100 and $25,000 today!
The information on this website is for general information only. It should not be taken as constituting professional advice from the website owner - Jacaranda Finance.
Jacaranda Finance is not a financial adviser and the content on this page does not take into account your objectives, financial situation or needs. You should consider seeking independent legal, financial, taxation or other advice to check how the website information relates to your unique circumstances.
Jacaranda Finance is not liable for any loss caused, whether due to negligence or otherwise arising from the use of, or reliance on, the information provided directly or indirectly, by use of this website.
William is the Content Manager at Jacaranda Finance. He has worked as both a journalist and a media advisor at some of Australia's biggest financial comparison sites such as Canstar, Compare the Market and Savings.com.au, and is passionate about helping Australians find the right money solution for them.
You can get in touch with William via
williamj@jacarandafinance.com.au
.