1st June 2023
Australia's Top 10 Most Expensive Private Schools
Originally written by Katie Francis on 1 October 2021.
Last modified: 15th August 2023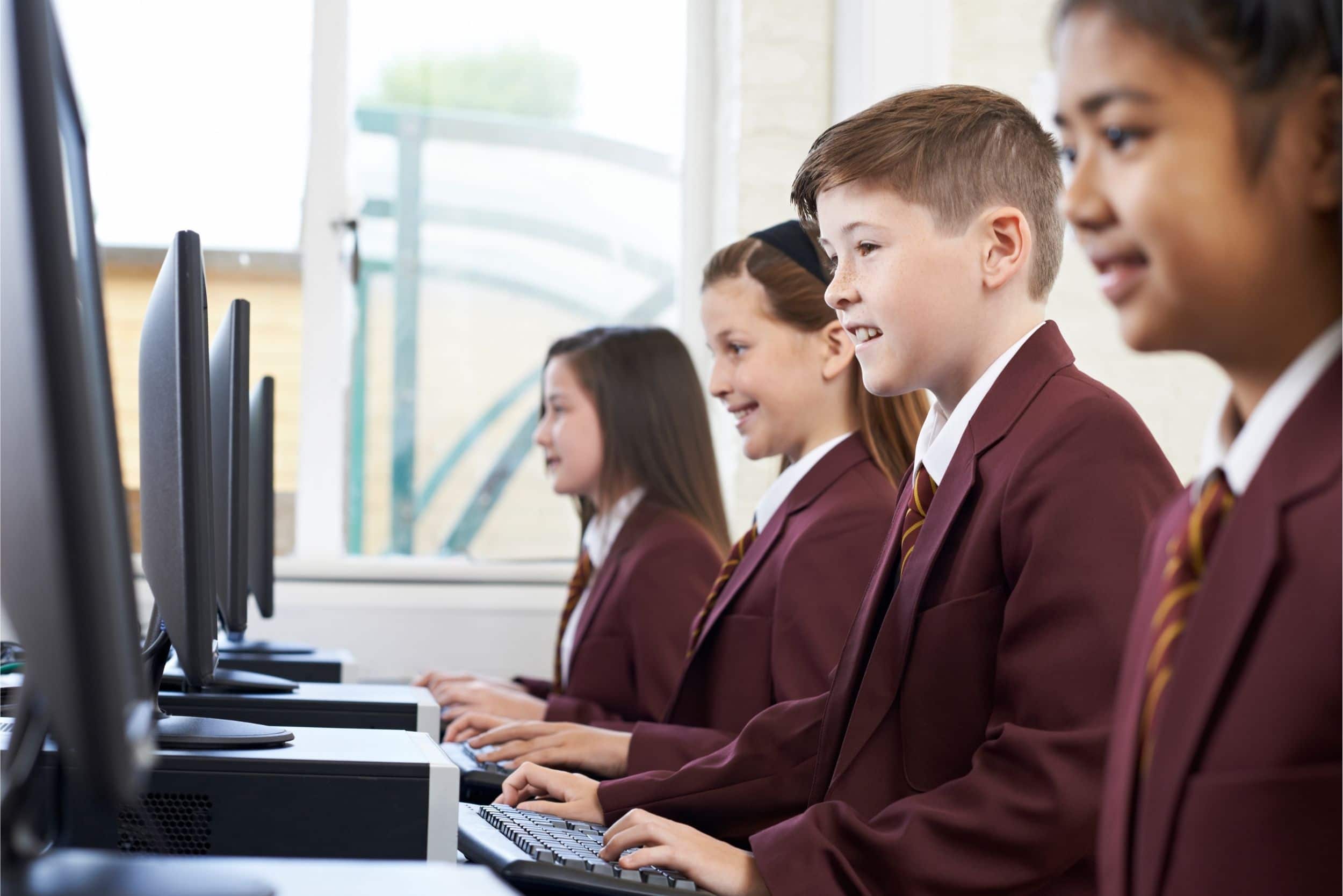 We're lucky to have excellent public and private schooling systems in Australia. For those who choose to go private, the regular school fees can have you forking out tens of thousands of dollars every year.
But while many are used to paying a hefty fee for school tuition, you may be taken aback by what some parents are willing to pay to send their children to Australia's most prestigious private schools.
Check out our list of the country's top 10 costliest private schools.
On this page:
---
The 10 most expensive private schools in Australia: 2023
Below are the top 10 private schools in Australia, ranked in terms of annual fees for a year-12 day student. The fee data in this list is provided by Futurity Investment Group.
Click the links below to skip to each one:
Download the FastMoney App now!
---
1. Geelong Grammar School
Location: Geelong, Melbourne, Victoria
Cost per year: $43,360
Co-ed school
Geelong Grammar School (GGS) officially takes the cake for Australia's most expensive private school, with annual tuition fees for Year 12 students reaching over $43,000! The school is situated on the edge of Corio Bay and is spread across four campuses and 245 hectares of land; it also boasts more than 300 staff members and 1,500 students (boys and girls), of which nearly 800 are boarders.
Well-known past students:
Rupert Murdoch AC KCSG (Billionaire businessman, media tycoon, investor)
King Charles III (yes, the King)
Portia de Rossi (Australian-American businesswoman and philanthropist).
2. Sydney Church of England Girls Grammar School (SCEGGS)
Location: Darlinghurst, Sydney, New South Wales
Cost per year: $42,120
All-girls school
Taking out second place is Sydney Church of England Girls Grammar School (SCEGGS), which will set year 12 parents back over $42,000 annually. SCEGGS was established in 1895, making it one of the country's oldest institutions.
While it offers boarding for students, it's predominantly a day school and is recognised worldwide for its academic excellence. SCEGGS offers education from Kindergarten to Year 12 and relies on a trust fund (funded by parents and the wider community) to maintain the school's independence.
Well-known past students:
Dr Joan Freeman (Australian nuclear physicist)
Claudia Karvan (Australian actress, producer and scriptwriter)
Roxy Jacenko (Australian businesswoman and socialite).
3. The Scots College
Location: Rose Bay, Sydney, New South Wales
Cost per year: $41,100
All-boys school
The first all-boys school on this list, Scots College, is one of the most expensive schools in Australia in 2023. Located in the Sydney suburb of Bellevue Hill, this all-boys school is known for its focus on character development, academic achievement, and overall boys' education. As a result, it demands high school fees.
Well-known past students:
David Fairbairn (former Australian politician)
Andrew "Twiggy" Forrest (businessman and philanthropist)
Peter Weir (film director)
4. Sydney Grammar School (SGS)
Location: Darlinghurst, Sydney, New South Wales
Cost per year: $40,218
All-boys school
Sydney Grammar School is one of the country's oldest educational institutions, having been founded in 1830 by its ancestor Sydney Public Grammar School. The school is spread over three separate campuses: the Edgecliff campus for Kindergarten to Year 6, the St Ives campus, which is also home to Preschool to Year 6, and the College St. campus for high school students.
The school charges a $6,341 entrance fee on application and also offers a generous selection of scholarships for students to apply for.
Well-known past students:
Malcolm Turnbull (former Prime Minister of Australia)
Edmund Barton (first Prime Minister of Australia)
Banjo Paterson (Australian bush poet, journalist and author)
5. The King's School For Boys
Location: Summer Hill, Sydney, New South Wales
Cost per year: $40,007
All-boys school
Costing over $40,000 per year, the King's School in Parramatta, New South Wales, is an independent Anglican day and boarding school for boys. This school offers a well-rounded curriculum that includes academic, arts, and sports programs.
Well-known past students:
Michael Bruce Baird AO (Australian investment banker; former politician)
Theo Russel Cooper AM (former Australian National Party politician; former Premier of Queensland)
William Forster (former Premier of New South Wales).
6. Ascham School
Location: Edgecliff, Sydney, NSW
Cost per year: $39,900
All-girls school
Ascham School was third on this list in 2021, as its $39,900 annual tuition fee for year 12 students has remained mostly unchanged. This is another of Sydney's elite private girls' schools. Their website states that it provides girls with the skills to "meet the needs of the 21st century".
Ascham School is the only Australian school in which 'The Dalton Plan' is implemented. The Dalton Plan is an educational concept that encourages students to focus on individual interests alongside their studies while providing extra support for students falling behind in certain areas.
Well-known past students:
Mia Freedman (co-founder of women's digital media company Mamamia)
Poppy Montgomery (Australian-American actress)
Marta Dusseldorp (Australian stage, film and theatre actress).
7. Cranbrook School
Location: Bellevue Hill, Sydney, New South Wales
Cost per year: $39,894
All-boys school*
Established in July 1918, Cranbrook School offers a balanced, high standard of education for boys from pre-school all the way through to year 12. It has previously been an all-boys school, but as of 2026, it will begin welcoming girls for years 7 and 11.*
The school offers students various extracurricular activities and encourages participation in educational and co-curricular endeavours.
Well-known past students:
Kerry and James Packer (businessmen and media moguls)
Mike Cannon-Brookes (billionaire, co-founder, and co-CEO of software company Atlassian)
Steven Solomon (Australian Olympic sprinter)
8. Mount Scopus Memorial College
Summer Hill, Sydney, NSW
$37,030 per annum
All-boys school
Mount Scopus Memorial College is a modern Orthodox Jewish College in the Melbourne suburb of Burwood. It is the city's first co-ed Jewish day school and offers education from Kindergarten to Year 12. With just under 1,300 students, the day school does not offer boarding.
Mount Scopus boasts a holistic development program for its students and focuses on providing Jewish learning to give children the opportunity to connect with their religious identity.
Well-known past students:
Isi Leibler (prominent international Jewish leader)
Bram Presser (award-winning author and musician)
Joshua Frydenberg (politician and former Treasurer of Australia.
9. Trinity Grammar School
Location: Summer Hill and Strathfield, Sydney, New South Wales
Cost per year: $38,330
All-boys school
Trinity Grammar School is another of Sydney's prestigious all-boys schools. With three campuses ranging from Stratfield, Summer Hill and Woollamia, the non-selective school offers a wide-ranging curriculum. The Trinity Education Support Services (TESS) offer integrated support to special needs students, and the compulsory extracurricular programme offers a wide range of activities, including a fishing club, archaeological society and chess club.
Well-known past students:
Timothy Dodds (Chief Executive of the Beston Parks Group)
James Morrison Millar (Chief Executive Officer of Ernst & Young Australia)
Peter Henry Carter (Former Chief Executive Officer of the Royal Australasian College of Surgeons).
10. Melbourne Girls Grammar (MGGS)
Location: South Yarra, Melbourne, Victoria
Cost per year: $37,484
All-girls school
Situated in the heart of Melbourne, MGGS is a leader in girls' education. An independent Anglican girls' school, Melbourne Girls Grammar offers education for Early Learning to senior years, focusing on eLearning, well-being, co-curricular activities, and leadership programs.
Well-known past students:
Yumi Styles (Australian television and radio presenter, podcaster, and author)
Sally Walker (Vice Chancellor of Deakin University)
Stephanie McIntosh (Australian actress).
What does the average private school cost?
According to Futurity Invests' Planning for Education Index, the national average cost of an independent (private) school education over 13 years is a whopping $349,404. That's $26,877 each year - per child!
The state and city you live in can also play a role in determining your fees. For example, Sydney's average annual private schooling cost is more than $35,300, or $459,236 in total! But in regional New South Wales, you're looking at a total cost-per-child of $137,269, which is just over $10,550 per year.
Perth is Australia's most affordable city for an independent education costing $215,554.
School fees are the biggest component of paying for private education, accounting for just under $24,000 annually on average. The next highest costs are outside tuition ($1,523), school camps and sports equipment ($1,156) and uniforms and textbooks ($683).
Here's what you can expect to pay on average in each capital city and regional area in Australia for public and private schooling:
| Location | Government | Catholic | Independent |
| --- | --- | --- | --- |
| Sydney | $92,375 | $132,048 | $459,236 |
| NSW (regional & remote) | $59,683 | $117,476 | $137,268 |
| Brisbane | $74,988 | $158,199 | $273,280 |
| QLD (regional & remote) | $78,503 | $121,648 | $164,142 |
| Adelaide | $85,773 | $141,274 | $284,690 |
| SA (regional & remote) | $71,478 | $106,821 | $142,357 |
| Melbourne | $88,906 | $146,496 | $403,373 |
| VIC (regional & remote) | $59,162 | $108,182 | $213,232 |
| Perth | $76,229 | $140,387 | $215,554 |
| WA (regional & remote) | $74,645 | $110,054 | $154,213 |
Note these figures are for 13 years of schooling.
Private vs public schools: are private schools worth it?
Private schools are obviously a lot more expensive than public schools. This same research found that the total cost of putting a child through 13 years of public schooling is $83,869. That's about $6,500 per year.
See our article on private vs public schools for a more detailed breakdown of the pros and cons of sending your child to each type of school. You should also make sure you research, compare and visit different schools and speak with experts to help make an informed decision.
Need help with education costs?
If you need a hand paying for tuition fees, computers & books, or your child's extracurricular activities, an education loan with Jacaranda could be the solution you're after. Our flexible loans of up to $25,000 can be paid in manageable instalments over 9-48 months.
Check out how our fast online loans can help you today!
Read our latest posts
---
The information on this website is for general information only. It should not be taken as constituting professional advice from the website owner - Jacaranda Finance. Jacaranda Finance is not a financial adviser, and the content on this page does not take into account your objectives, financial situation or needs. You should consider seeking independent legal, financial, taxation or other advice to check how the website information relates to your unique circumstances.
Jacaranda Finance is not liable for any loss caused, whether due to negligence or otherwise arising from the use of, or reliance on, the information provided directly or indirectly by use of this website.
William is the Content Manager at Jacaranda Finance. He has worked as both a journalist and a media advisor at some of Australia's biggest financial comparison sites such as Canstar, Compare the Market and Savings.com.au, and is passionate about helping Australians find the right money solution for them.
You can get in touch with William via
williamj@jacarandafinance.com.au
.