23rd June 2021
Buying A Car: A Step-By-Step Guide
Buying a car is a huge financial investment. As such, it's important to choose a vehicle that suits your lifestyle and budget. However, the endless options for models and features makes it hard to know which one is right for you. Our step-by-step guide below will provide you with tips for buying your next car
Last modified: 17th January 2023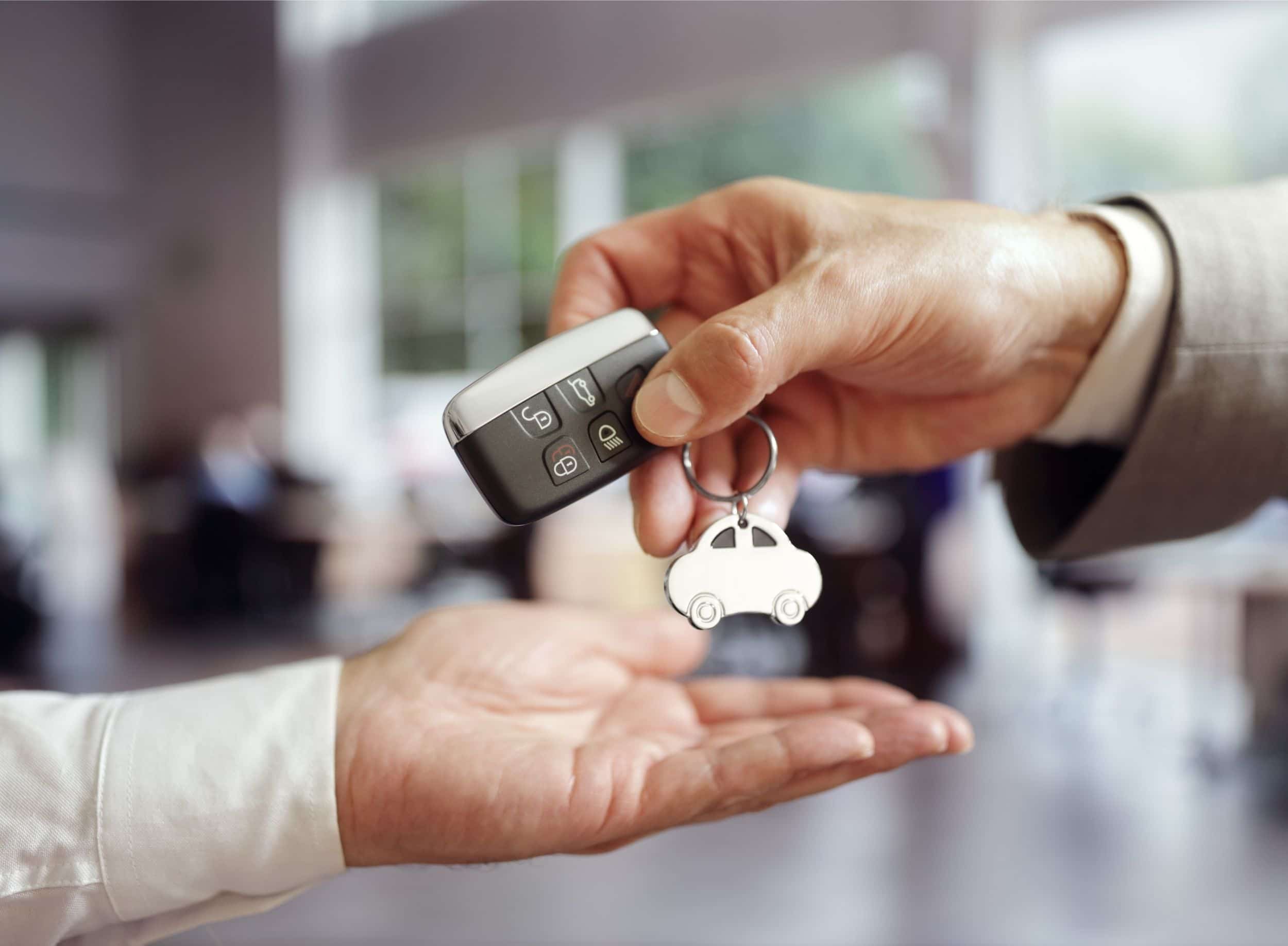 Buying a car is a huge financial investment. As such, it's important to choose a vehicle that suits your lifestyle and budget. However, the endless options for models and features makes it hard to know which one is right for you.
Our step-by-step guide below will provide you with tips for buying your next car and how to get the best value for your money.
What car should I buy?
You've decided to buy a car. But, what now? Well, the first thing to consider is figuring out a budget and then deciding which models are affordable within this.
Budgeting
Your budget is the total amount of money you're willing to spend on a car. If your budget is relatively low, it could be beneficial to consider buying a second-hand or demonstrator model. If your budget is higher, then you can be more flexible with what you want out of your car. Remember to factor in registration costs, car insurance, and other upfront costs associated with buying a car.
Car financing
If you don't have enough money to buy a car outright, you might want to consider applying for a car loan. These loans can be used to buy either a new or second-hand car. Before you apply, research the loan terms on offer and decide whether a fixed or variable interest rate suits your financial situation better.
Before offering a price on a car, you should make sure your financing has pre-approval from the lender. This will ensure you avoid a delay in securing the car you want.
Comparing models
Your budget will determine your financial flexibility when choosing a car model. If you have a high budget, you may want to look at luxury brands like Mercedes Benz and Porsche. These models generally have a higher level of comfort and safety along with the latest technology.
A lower budget will mean looking at cheaper yet reliable brands, like Mazda and Toyota. While these cars won't have the same level of sleekness as luxury brands, they are much cheaper with fuel efficiency and will safely get you from A to B.
New, demonstrator, or second-hand model
Once you've decided on a budget, you should figure out if you want a new car or are happy with a second-hand model. Choosing a second-hand car can save you thousands of dollars, and you might be able to find a more luxurious model at a cheaper price.
Alternatively, you may want to consider a demonstrator model. These cars are technically new, but have been lightly used by dealerships for test drives and other purposes. They tend to have a very low odometer reading and are cheaper than brand new models. This can be a smart way to get a more luxurious car at a good price. However, keep in mind that demonstrator model prices vary significantly depending on the brand and dealership.
What should I look for?
Understanding what you want from your car is a great way to start planning your purchase. You should consider which features are non-negotiable, and which ones you could live without.
For example, you might want to use your car for family camping trips on school holidays. For this, you'll need a car that has plenty of storage space and roof racks.
The following are common features that people look for when buying a car:
Seat numbers
If you have a big family, you will want a car with more than five seats. Therefore, you should look towards an SUV or a people-mover van. Even five-seater sedans and hatchbacks can sometimes be a tight squeeze with a full car.
If you're buying a car for pleasure, such as a sports car, you should consider whether the two-seater layout suits you.
Fuel efficiency
Smaller hatchbacks are usually cheaper to refuel and have a higher fuel efficiency rate. Larger cars, like four-wheel drives, utes and also sports cars, chew through fuel at a much quicker rate.
Where the car will be used
If you do a lot of off road driving, you should consider a larger four-wheel or all-wheel drive car. On the other hand, a smaller hatchback or sedan would be suited to someone commuting to work in inner-city traffic.
Technology
Most new cars come with impressive technology. This can include bluetooth, reverse cameras, and dashboard screens. However, some technological features may be additional to the cost price of the car.
If you buy a second-hand car, you may not have a highly technological vehicle. As such, you may need to fork out extra money to install a reverse camera or bluetooth device if you want one.
Roadside assistance and other features
If you're buying a new car, you may have benefits like roadside assistance included for a certain period of time. These incentives can save you hundreds of dollars each year compared to buying from a third-party company.
To make sure you get the best deal, you should thoroughly research the model you want before committing. This includes understanding the built-in features and those which cost extra. This will ensure you aren't taken for a ride and end up paying more than you wanted to.
Inspecting a second-hand car
As second-hand cars have had previous owners, it's important to do a thorough inspection. You can do this by getting a professional inspection from a reputable mechanic or your state's motoring club (like the RACQ or RACV). This makes sure the car is mechanically sound and has no defects.
You should also buy a second-hand vehicle report before buying the car. This can be done through the Personal Property Securities Register (PPSR) for a small fee. This check is super important as it tells you whether the current owner still owes money on the car. If they do, and they don't pay it off before you buy, you may end up having the car repossessed by the lender. This car history check also provides an odometer check, estimated valuation, and any write-off history.
Additionally, you can also do your own physical inspection of the vehicle. This includes checking:
If there's any hail or accident damage;
Interior lights and exterior brake lights are working properly;
The air conditioning and other components are working properly;
Whether the tyres need replacing soon;
There are no cracks or chips in the window glass or mirrors.
If you take a second-hand car for a test drive, you should also check that the gears, pedals, and engine seem to be working properly. This includes checking for any unusual noises from the engine and making sure the speedometer is working properly.
Where should I buy a car?
New cars
If you are buying a new car, you will most likely do this through a car dealership. If there is a certain motor brand you are eyeing off, it can be a good idea to visit your local dealer and test drive some of their models.
There are a number of tips and tricks to remember when car shopping. These include:
Buying at the end of the month or financial year (car salesmen are more likely to throw in free extras or cut down costs at this time to meet sales deadlines);
Researching all details of your desired model;
Test driving multiple models to see which you like;
Being aware of unwanted extras and costs;
Checking the model's fuel consumption.
Second-hand cars
If you choose to buy a second-hand car, there are many places you can buy from. The most common places are outlined below:
| | |
| --- | --- |
| Car sale websites | There are hundreds of websites that you can browse to find your next car, and many that help compare which sites are most reliable. Some of the popular car sites in Australia are CarSales and Car City. These websites let you search cars by year, model, colour, odometer reading, price, and location. They also allow users to instant message sellers, organise inspections, and price negotiations rather than having to go through the website. |
| Car yards | Car yards give you freedom to physically inspect the cars on offer. This offers convenience for people, especially those on a tighter budget. Car yards are also known for lowering their prices if you negotiate a cheaper deal. |
| Car auctions | Car auctions are held online and in person. The cars offered at these auctions are usually significantly cheaper than other second-hand cars for sale. This is because they will most likely have some damage, whether that be normal wear and tear or minor scratches and dents. Apart from this, though, the cars are usually in good mechanical condition. |