25th August 2023
The Complete Used Car Buying Checklist
Buying a used car? It can be a tricky process at the best of times, which is where a used car buying checklist can come in handy.
Last modified: 28th August 2023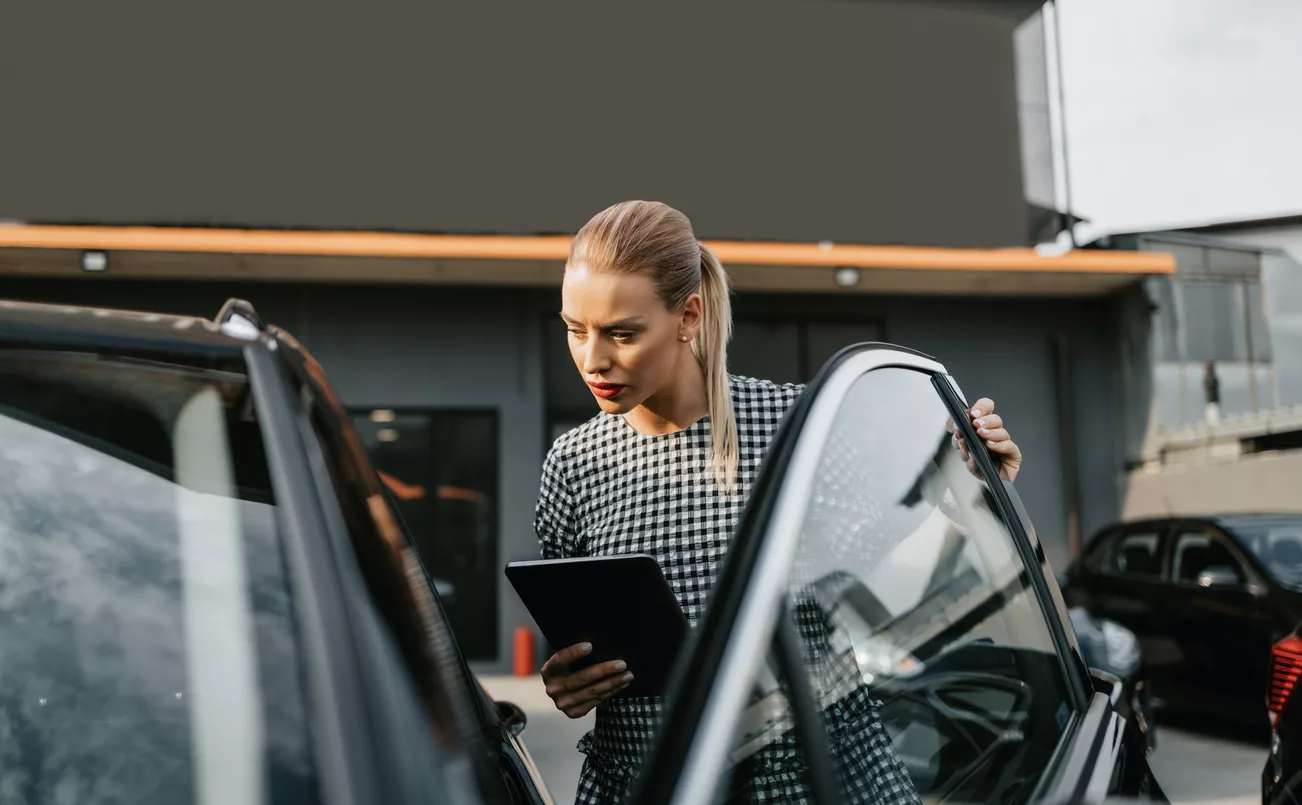 The used car market in Australia is vast, with an estimated three million used vehicles sold yearly. That's roughly three times bigger than the new car market, which has just over one million yearly sales.
While used cars can be cheaper and often represent better value than new ones, the used car market can sometimes be like the Wild West. You could think you've bought a car in good condition, only for a severe issue to reveal itself soon after.
To help you avoid buying a lemon (aka a dud), we've prepared the ultimate checklist for buying a used car in Australia.
On this page:
---
---
Used vs new cars: pros and cons
Buying a second-hand car can be a better option than a brand-new one for several reasons, primarily because it's often cheaper. In 2022, the average used car price was $27,000 - higher than usual but much less than the typical cost of a new car, which is around $41,000.
But new cars are also less likely to have issues, as they're brand new and have come straight from the assembly line. But if you're buying a used car, you could deal with dodgy private sellers.
The table below summarises the pros and cons of buying a used car against a new one:
Pros

Cons

Used Cars

Cost savings: Generally, used cars are less expensive, so you can potentially access a higher-end model for the budget of a standard new car.
Slower depreciation: New cars depreciate quickly, but you can skip this part with a used model.
Lower insurance costs: Your insurance premiums can be lower with a used car due to their reduced value.
Better choice: You can have a much more comprehensive range of options by searching for used cars due to the sheer number being sold.
Quality still available: Used cars don't have to be dodgy. You can buy a used car that a certified dealership has thoroughly inspected.

Uncertain Maintenance History: How well the car was maintained and serviced and how well such records were kept will depend on the previous owner.
Potential warranty issues: Many used cars will have a limited warranty, if any.
Lack of latest tech/features: Older models often don't come with the most recent safety and technology features available in the market.
Higher likelihood of repairs: The older or more used a car is, the higher the chance something might break down.
Higher financing rates: If you're taking a loan for a used car, you might face higher interest rates with some lenders.
Why a checklist is essential for new car buyers
Buying a used car is a complex process at the best of times, so having a checklist is crucial to help guide you through the journey. Given the nature of the used car market, the chances of buying a lemon can be high.
A 2015 study found nearly a quarter (22.2%) of used cars on the market were hiding a potentially serious issue. As many as 12.8% of used cars on the market had an encumbrance (money owed on the vehicle), while one in 10 had previously been written off.
Even minor issues could cost you thousands of dollars in car repairs if you don't spot them before completing a purchase. A used car buying checklist can safeguard you from potential pitfalls and ensure you find a car that suits your needs.
What should your used car checklist include?
If you're ready to start looking in the used car market, here's what you should include on your checklist. Click the links below to learn more about each step:
---
1. Research and preliminary checks
These are the very first things you need to do at the beginning of your car-buying journey.
Set your budget
Determine how much you're willing to spend before anything else, factoring in costs like insurance, registration, loan repayments and potential repairs.
Find the right car
Consider factors like fuel efficiency, size, and how you intend to use the car. A city dweller might prefer a compact car, while a large family might need an SUV.
Now look for these types of cars within your budget.
Check the market value and compare your options
Researching the average market price ensures you aren't overpaying. Some cars also have better resale values due to their reliability and demand.
You should also look at more than one car - don't just buy the first one you see! Look at various dealerships or online car sales websites such as:
Drive
Carsales
CarsGuide
OnlineAuto
And marketplaces such as Gumtree.
Confirm the owner
You should also confirm that the person selling the car is the owner if you're buying privately. If you're buying through a dealership, they should be a verified seller.
If you aren't comfortable meeting the seller in person, your state/territory's motoring organisation should be able to organise an independent inspection for you.
2. Vehicle inspection - exterior checks
If you've found a car that meets your needs, you need to check the following things that are visible from the outside.
Bodywork, paint, and rust
Check for dents, scratches, and signs of recent paintwork. Ensure there's no rust, especially on the undercarriage.
Tyres and wheels
Tyres should have even wear and be free of cracks. Ensure all tyres (including the spare) match and have good tread.
3. Vehicle inspection - interior checks
Here's what you need to inspect on the inside of your potential new car.
Upholstery, electronics, and amenities
Seats should be free of excessive wear or tears. Test all electronic components like windows, air conditioning, and the radio.
General wear and tear
Examine the pedals, steering wheel, and gear shift for signs of excessive wear.
4. Vehicle inspection - under the hood
You may need to get your hands dirty to uncover some of these potential issues.
Fluids, leaks and belts
Check fluid levels, ensuring there's no leaking. Belts should be intact without cracks.
Battery and electrical systems
The battery should be corrosion-free, and the car should start smoothly without any electrical hitches.
5. Test drive insights
If you and the seller are comfortable with doing so, ask to take the car for a test drive around the block and keep the following things in mind.
Gauge the vehicle's performance
Pay close attention to the car's handling, acceleration, and braking. Was the test drive a smooth one, or did it struggle more than you expected it to?
Listen for unusual noises
Any knocking, hissing, or squealing could indicate underlying issues.
Test the electronics again
Test all those features and electronics again, but this time with the car in motion. Ensure the air conditioning cools effectively, the heater works, the sound system functions well etc.
Test the comfort
This is a crucial thing to have on your checklist, as you'll likely be spending a fair bit of time in the car. If you aren't comfortable driving it or get any unusual aches and pains, it might be worth trying to find a better option.
6. Essential documentation
Don't jump into handing over a wad of cash just yet. Make sure you have the following sorted or have at least planned to do each of them.
Registration and roadworthy certificates
Ensure the car is registered and meets all safety and emission standards. Buying a car without either of these could compromise your safety.
Service and maintenance records
A well-maintained car is often a reliable one. Look for consistent service histories and no recurring issues. There should be a logbook of all past services in the car if it's been appropriately maintained.
Check the Personal Property Securities Register (PPSR)
Also referred to as a Vehicle History Report, the Personal Property Securities Register (PPSR) is a comprehensive national database in Australia regarding the security interests in personal property. Essentially, this database will tell you if the vehicle you're trying to buy is encumbered, which means it still has finance owing on it.
If the previous owner of the car took out a loan to buy the car, they are obligated to pay that loan off. If they don't pay off the rest of their loan before selling you the car, the original lender can still repossess the car if they stop making their repayments.
Buying an encumbered car means you risk losing it through no fault of your own, so you need to check this (for a small fee).
Is the car insured?
Car insurance isn't just a 'nice to have'. If you're applying for a car loan, many lenders will require that the car be comprehensively insured before sending you a loan contract to sign. Nearly all responsible lenders in Australia require comprehensive insurance, as it's the only way the loan balance can be recovered if the car is written off in an accident.
Shop around for the best insurance policies for your new vehicle based on your needs.
7. Negotiating and buying the car
If you've done all of the above, you should be ready to sign on the dotted line and take ownership of the car. Here's what you need to know about this part of the car-buying process.
Negotiating for the right price
Negotiating the price of a used car is an art as much as a skill. Being informed, confident, and prepared is vital to getting a fair deal.
Always do your homework, be patient, and be willing to walk away if you feel you still aren't getting a good value for what the car is worth.
Choose the right payment method
Avoid large cash payments when buying a car, particularly to a private seller. Consider bank transfers or bank cheques for safety, and check out a car loan if you need help with the funds.
Complete the transfer of ownership
Ensure all paperwork is completed correctly and that the car's title is transferred to your name. You must do this within a few days of buying the car and will usually have to pay stamp duty.
See our article on the costs of owning a car for more information on how much stamp duty can cost.
8. Post-purchase considerations
You're not done yet! Remember the following once you've owned the car, just in case.
Understanding warranties and guarantees
If you're buying a used car from a licensed dealership, you may be entitled to both a warranty and a cooling-off period, where you can still cancel the purchase agreement after signing.
For more detailed information on these warranties and guarantees, call your state's motoring organisation, fair trading or consumer affairs department. These may also not apply to private purchases or auctions.
| State/Territory | Cooling-off period | Cost: between $3,001 and $6,000, covered for the first 3,000km or two months |
| --- | --- | --- |
| ACT | Three days | 5,000km or three months (car < 10yrs old or mileage <160,000km) |
| NT | None | 5,000km or three months (car < 10yrs old or mileage < 160,000km) |
| NSW | One day, once the purchase agreement signed | 5,000km or three months(car < 10yrs old or mileage < 160,000km) |
| Qld | One day if credit arranged with the dealer | 5,000km or three months (car < 10yrs old or mileage <160,000km) |
| SA | One day | Cost: between $3,001 and $6,000, covered for the first 3,000km or two months |
| Vic | Cost: between $3,001 and $6,000, covered for first 3,000km or two months | 5,000km or three months (car < 10yrs old or mileage < 160,000km) |
| WA | None | 5,000km or three month s(car < 10yrs old or mileage < 150,000km) |
| Tas | None | 3,000km or three months (car < 7yrs old or mileage < 120,000km) |
Source: CHOICE.
Ongoing maintenance and care
Buying a car is one thing. Running a car is another. While the purchase price is often the most expensive cost of owning a car, the expenses don't stop there.
When you factor in the following, the average household spends between $10,000 and $25,000 annually to pay for ongoing car expenses:
Purchase price
Petrol
Servicing and repairs
Registration & Licensing
Tyres
Car insurance
Stamp duty
Car loan repayments
Check out resources such as RACQ's Private Vehicle Expenses report to get an estimate of how much your car might cost you each year. If this is too much, try to buy a different car or minimise these costs where you can.
Do you have pre-approval?
One final thing you should consider adding to your car-buying checklist is whether or not you should get pre-approved for a car loan.
Car loan pre-approval is when you apply for a car loan before buying a car. The lender will look at your application and conditionally approve you for a loan up to a certain amount, meaning you'll know the amount you can borrow and the repayments you can expect.
In general, getting pre-approval before buying any new or used car is a good idea, as it can provide clarity and confidence in the purchasing process.
At Jacaranda, we offer fast online pre-approvals so you can buy that next car on your terms.
Consider a used car loan
With Jacaranda, you can get an affordable, fast and reliable used car loan. We may be able to conditionally approve you for a used car loan of up to $25,000 and get you an outcome on the same day (if applying within standard business hours).
William is the Content Manager at Jacaranda Finance. He has worked as both a journalist and a media advisor at some of Australia's biggest financial comparison sites such as Canstar, Compare the Market and Savings.com.au, and is passionate about helping Australians find the right money solution for them.
You can get in touch with William via
williamj@jacarandafinance.com.au
.