11th August 2023
Cash vs Card vs Personal Loan: How to Spend Your Money Overseas
Travelling overseas can be an exciting and unforgettable experience, but it can also be daunting, especially when managing your money.
Last modified: 11th September 2023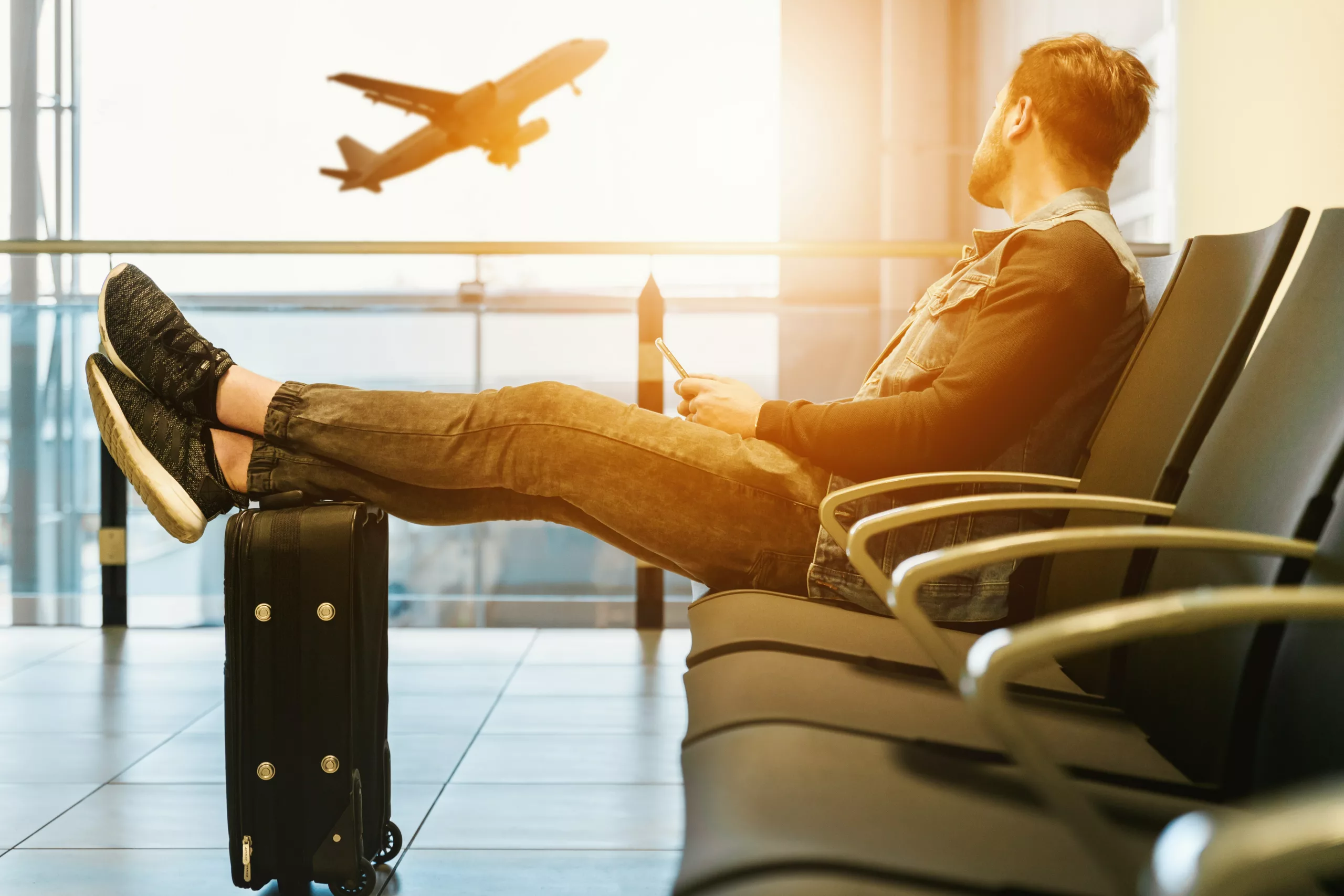 Spending money overseas is very different from doing so in Australia, as you'll have to consider exchange rates, currency conversion fees, the culture of the country you're visiting and more.
In this article, we will compare five different methods of spending money overseas: cash, credit cards, debit cards, travel money cards, and personal loans. By understanding the pros and cons of each method, you can make an informed decision and enjoy your trip with peace of mind.
On this page:
The cost of travelling overseas
With the cost of living still sky-high at the time of writing, Aussies have to make some hard choices when it comes to travel. Australian Bureau of Statistics (ABS) figures from April 2023 show that the number of Australians travelling overseas has yet to return to pre-pandemic levels, and the price is the biggest reason.
More ABS data shows that the cost of international travel was up more than 12% in the 12 months to June 2023. The high price of flights and accommodation has seen around two-thirds of Australians with holiday plans cancel or postpone their travel so far this year.
Despite the high costs, as many as 85% of us still have holiday intentions over the next 12 months. Choosing the correct method of spending your money overseas can be an excellent way to reduce unnecessary expenses and save.
The average cost of travel to popular countries
The following table shows the average cost of trips to popular destinations among Aussie tourists, according to data from Budget Your Trip. These figures are for one person only.
| | Two weeks (AUD) | One month (AUD) |
| --- | --- | --- |
| | $6,026 | $12,911 |
| | $4,127 | $8,843 |
| | $2,979 | $6,383 |
| | $1,305 | $2,797 |
| | $2,845 | $6,096 |
Source: budgetyourtrip.com, accurate as of 7 August 2023. Dollar amounts are based on 'mid-range' travellers.
Option 1: Cash
Good old cash, nothing beats that. Ideal for your day-to-day expenses like food and shopping, cash can be handy to have on you, especially since some countries depend on it a lot more than Australia. Japan is one example of a tourist-heavy destination that predominantly uses cash for many transactions.
While cash can be convenient, carrying large wads of money can be a security risk. Tourists are easy targets for thieves and pickpockets, so you must store it in a safe place or a secure bag attached to you.
Using cash overseas: pros and cons
Pros
Cash is widely accepted nearly everywhere.
It can be suitable for budget control - you know when it's gone!
There are no fees for using cash (except for ATM withdrawals).
Cash cannot be hacked or stolen online.
Cons
Cash can carry a theft risk, especially in crowded tourist areas.
You can run out of cash fast and need more.
There may be fees to withdraw cash from an ATM.
You can be charged a currency conversion fee when exchanging your Australian dollars.
It can be inconvenient to carry around.
Option 2: Credit cards
Travel credit cards are a type of credit card that comes with low (or no) foreign exchange fees. They may also come with perks and benefits that suit frequent travellers, such as travel insurance, airport lounge access, a high rate of frequent flyer points, 24/7 concierge access worldwide and more.
However, using your credit card in another country can result in your expenses quickly adding up. You don't want to get stung with a massive bill at the end of your holiday!
Using credit cards overseas: pros and cons
Pros
Credit cards are widely accepted worldwide (notably Visa and Mastercard).
They can be convenient, as you don't need to rely on cash.
Many cards offer rewards and perks for travellers.
They can be very secure - unauthorised purchases can be reversed, and you can lock the card.
Cons
Many credit cards can charge high fees overseas, such as currency conversion fees over 3%.
They can have high annual fees too.
Credit card interest rates are generally very high. If you don't pay off your balance in full each month, your holiday could cost more than you planned.
There's a risk of overspending with a credit card.
Smaller shops and vendors may not accept them.
Option 3: Debit cards
Debit cards are very similar to credit cards here and overseas, although there are a few key differences. Rather than having a line of credit up to a set credit limit, your debit card is linked to your bank account. You can only spend what you have in there, so it's often a good idea to start a savings account specifically for your holiday.
As well as not charging interest, some debit cards geared towards travellers offer $0 ATM fees and $0 foreign currency conversion fees in certain countries. Just make sure you tell your bank you're heading overseas. Otherwise, they might ping your transactions as suspicious!
Using debit cards overseas: pros and cons
Pros
Debit cards are widely accepted worldwide (notably Visa and Mastercard).
They can be convenient, as you don't need to rely on cash.
They can offer protection against fraudulent purchases.
It's your own money, so you can control your spending more easily.
Some provide good travel perks and low/no fees overseas.
Cons
Many debit cards charge foreign transaction fees, ATM fees, or other fees that can add up quickly.
Less fraud protection than a credit card. It can be difficult to recover stolen funds.
Some countries provide limited ATM access if you need cash.
Exchange rates can still be unfavourable.
If you run out of money, that's it, no more!
Option 4: Prepaid travel money cards
You can pre-load currency onto travel money cards before you go overseas. Ideal for those travelling through multiple countries who'll need to withdraw cash a lot, these cards can let you lock in an exchange rate at the time of purchase. Any money you load onto this card will use the exchange rate at the time (plus a margin charged by the card provider).
Once overseas, you can use this card to withdraw money from an ATM. Just watch out for any fees charged, such as ATM withdrawal fees or fees for inactivity (withdraw any remaining money after your trip!).
Using travel money cards overseas: pros and cons
Pros
Travel money cards usually offer more favourable exchange rates than credit or debit cards.
They are prepaid, helping you budget.
They're secure and not linked to your bank account; pin activation is required to use them.
They are widely accepted.
It can be loaded with multiple currencies at a time.
Cons
These exchange rates will often still be higher than the actual exchange rate at the time.
Many travel money cards charge fees for reloading, foreign transactions, and ATM withdrawals.
There may be limited access to ATMs depending on the country.
It can be difficult to recover stolen funds.
You may have to pay another currency conversion fee when you return home.
Option 5: Personal loans
Personal loans are a prevalent method of paying for travel and holidays, whether domestically or overseas. In June 2023, nearly $50 million worth of loans were given to Australians from banks and lenders for travel purposes. This figure peaked at almost $70 million in 2006!
Technically, a personal loan doesn't let you spend money overseas. Instead, you apply for a lump sum loan amount from a lender and, if approved, repay that amount over time in instalments plus interest. You could then put some of these funds towards a holiday by booking flights, accommodation, and other planned activities.
Jacaranda Finance offers holiday loans with fixed interest rates, so you'll know exactly how much your repayments will be each time, helping you budget and avoid overspending overseas.
Using personal loans for overseas travel: pros and cons
Pros
You receive the money upfront and can spend it how you wish
There are plenty of different options to choose from - competition is fierce!
You can borrow larger amounts for more expensive holidays
Rates and fees can vary significantly
You can make extra repayments on the loan if you want to pay it off faster
It can be used in tandem with the other options above
Cons
This money is charged interest and must be repaid on time
Late payment fees can apply if you miss repayments
Additional fees (like application and ongoing fees) may apply
You could borrow beyond your means
You could still have to make repayments during your travels
What's the best way to spend your money overseas?
There's no 'best' method of spending money overseas. Whether a credit card, debit card or prepaid travel card is right for you will come down to your individual needs and circumstances, as well as some external factors like:
The country you're travelling to
The fees associated with the product and whether you've thoroughly compared your options
The exchange rates at the time
The security features on the card/product
How comfortable you might be carrying cash
And more. Generally, it's good not to rely on just one method of accessing money overseas. Instead, you should consider whether multiple options are right for you so you have a backup. For example, you could:
Take out a personal loan to get the funds you need
Store some of these funds on a prepaid travel card
Store some more on a debit card
And leave the rest in cash for emergencies or when you need to make a cash payment
If you have several ways to pay, then you'll always be ready no matter where you are.
---
The information on this website is for general information only. It should not be taken as constituting professional advice from the website owner - Jacaranda Finance. Jacaranda Finance is not a financial adviser, and the content on this page does not take into account your objectives, financial situation or needs. You should consider seeking independent legal, financial, taxation or other advice to check how the website information relates to your unique circumstances.
Jacaranda Finance is not liable for any loss caused, whether due to negligence or otherwise arising from the use of, or reliance on, the information provided directly or indirectly by use of this website.
William is the Content Manager at Jacaranda Finance. He has worked as both a journalist and a media advisor at some of Australia's biggest financial comparison sites such as Canstar, Compare the Market and Savings.com.au, and is passionate about helping Australians find the right money solution for them.
You can get in touch with William via
williamj@jacarandafinance.com.au
.