25th January 2023
Top 5 Overseas Holidays under $15,000 in 2023
Travelling overseas seems daunting and expensive - but it doesn't have to cost a fortune! For example, did you know you can travel to some beautiful places around the globe for well under $15,000?
Last modified: 21st April 2023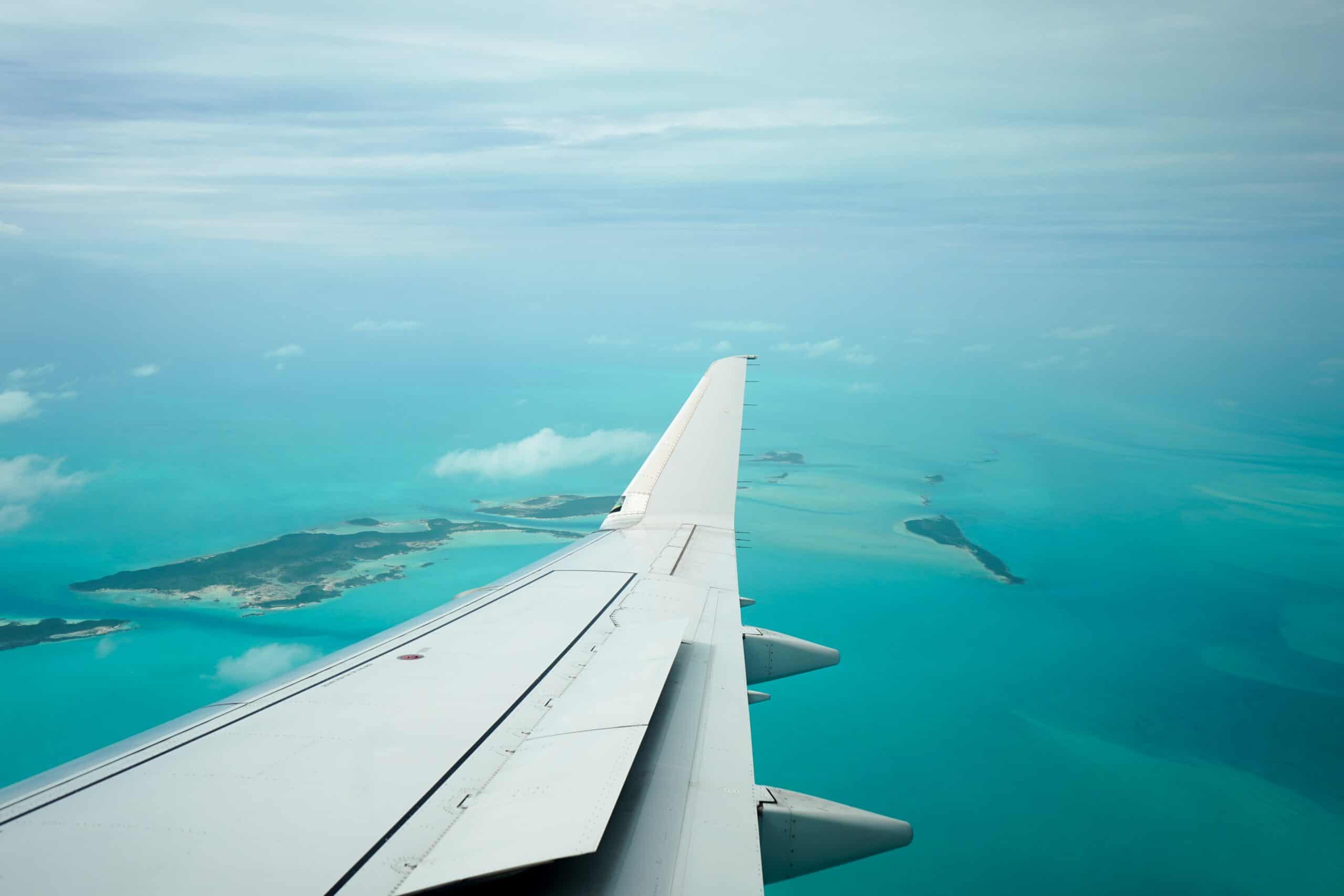 For many Australians, the COVID-19 pandemic took away their passion - travel. Now it's 2023, and people are gearing up for a big year of travel. Expedia brands managing director Daniel Finch told the ABC: "We're expecting 2023 to be a huge year for international travel with consumer confidence at its highest in recent years."
So pack your bags and don't forget your pyjamas! This article will explore five international gems you can travel to for under $15,000.
For this research to be fair across the board, we have outlined a set of criteria for our travellers to follow:
These trips are for two adults
They are going for one week (and are booking two months in advance)
They will stay in average accommodation and buy average food (not too high end, but not too budget)
They will be flying from Sydney, Australia, and taking baggage on the plane
They will be choosing the travel insurance their airline recommends
We will be focusing on five main expenses to consider when travelling: food, accommodation, flights and attractions
The information is accurate as at 17 January 2023 and is subject to change.
And with that, our travellers are off! First stop - Phuket.
All dollar figures in this article are Australian Dollars unless stated otherwise.
---
The information on this website is for general information only. It should not be taken as constituting professional advice from the website owner - Jacaranda Finance.
Jacaranda Finance is not a financial adviser, and the content on this page does not take into account your objectives, financial situation or needs. You should consider seeking independent legal, financial, taxation or other advice to check how the website information relates to your unique circumstances.
Jacaranda Finance is not liable for any loss caused, whether due to negligence or otherwise arising from the use of, or reliance on, the information provided directly or indirectly by use of this website.
---
1. Phuket
Known for its serene beaches and rich culture, Phuket is a beautiful destination for under $15,000. Phuket is nestled on the southern coastline of Thailand and is a great spot to relax and take in the tropical climate.
Flights to Phuket
For two adults flying from Sydney (SYD) to Phuket (HKT), our travellers could be looking at a total of $4,142.86 return. Keep in mind the factors that they booked two months in advance and added travel insurance and baggage to the cost.
The price could differ significantly depending on whether you want to go on a more expensive airline or a budget one. Our travellers went with a mid-range airline after using Webjet to compare the major airlines' offerings.
Accommodation in Phuket
Some popular areas for tourists in Phuket to stay in are Patong, Karon and Kata Beach. Depending on the luxury of the resort you're hoping to stay in, prices for accommodation in these main tourist areas range from $700 to $2,500 for a week's holiday, according to Booking.com. For the sake of this research, we will go with the average of the two and pay $1,600.
Food in Phuket
As a general rule of thumb, most meals in Phuket will cost around $10 - $20 per meal.
If you're on a tighter budget, consider buying fresh produce from local markets and cooking your own food. It's worth noting that areas in Phuket (especially Patong) are quite touristy, so you may end up paying a little extra in places like these.
Suppose we pay for two $15 meals a day for six days. That equals $180; a little extra for local markets and higher-end places and we could be looking at paying around $230 per person. This is $460 for our travellers in total.
What to do and see in Phuket
Chilling out on the beaches or Kata or Patong is always a great option, but if you want to do something more adventurous, Phuket has plenty of great alternatives.
Sightseeing and visiting temples and museums are around $5 - $10. Outdoorsy activities like snorkelling and island hopping could set you back around $20, and the more extreme things like bungee jumping are around $70 - $100.
For this research, we will allocate $120 per person for our activities, meaning $240 for the two travellers.
The total cost of a trip to Phuket
Keeping in mind that you could go more budget or more high end on every one of these factors, the typical trip to Phuket, Thailand for a couple could cost around $6,442.86.
Next destination - Bali!
2. Bali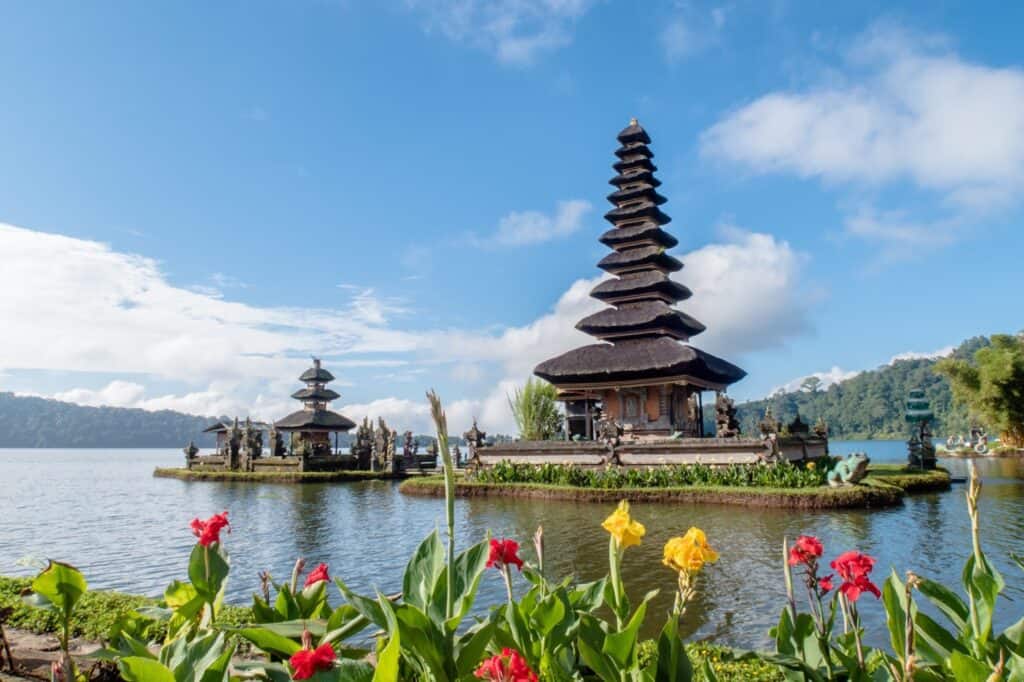 Bali is a fantastic getaway known for its relaxing beaches and priority for wellness, such as yoga and meditation retreats, spa treatments, and traditional healing practices. Bali is also an excellent destination for those looking to carve the waves.
Not only is Bali one of the most popular overseas destinations for Aussie tourists, it's also one of the most affordable.
Flights to Bali
Our travellers will be flying into Denpasar (DPS) from Sydney (SYD) with a couple of stopovers on the way. This isn't the most expensive flight but certainly isn't the cheapest either. Our two travellers will pay around $3,491.86 for the return flights, baggage and travel insurance.
Accommodation in Bali
Kuta, Seminyak, and Nusa Dua are three popular spots to kick your feet up in Bali. Bali offers some of the best resorts and coastal hotels. For a six-day trip in Kuta, expect to pay around $800 for a nice resort, around $1,000 in Seminyak and $1,100 in Nusa Dua.
Many people travel to Bali to simply relax in their accommodation, so they choose something on the expensive side. Our travellers are going middle ground and selecting a $1,000 stay.
Food in Bali
Whether it's satay, nasi ayam or babi guling, Balinese food is truly delectable. Budget Your Trip recommends setting aside Rp258,405 (around $25) a day for food. For a 6-day trip, this would amount to around $150 each and $300 for two.
Street food will almost always be cheaper than restaurants, so check out the local markets and vendors.
What to do and see in Bali
If you're planning to do more than just relax in the resort, there are many historical adventures you can go on during your trip to Bali.
Entrance to a temple (like the Tanah Lot Temple, Tirta Empul Temple and Uluwatu Temple) is around $4. Another great way to soak up Bali life is by getting a spa treatment at a wellness centre. Depending on your treatment, you could spend up to $70 for a luxury treatment and $150 for a full-day package.
Again, just kicking back and unwinding on a golden beach with crystal water is a perfect option for your Bali holiday.
Our travellers will mostly be doing just that and will also visit some temples and indulge in a spa treatment. In total, they'll spend $140 on attractions.
The total cost of a trip to Bali
Choosing the mid-range options for flights and accommodation, our travellers will spend a total of $4,931.86.
Let's have a change of scenery now - off to Europe!
3. Rome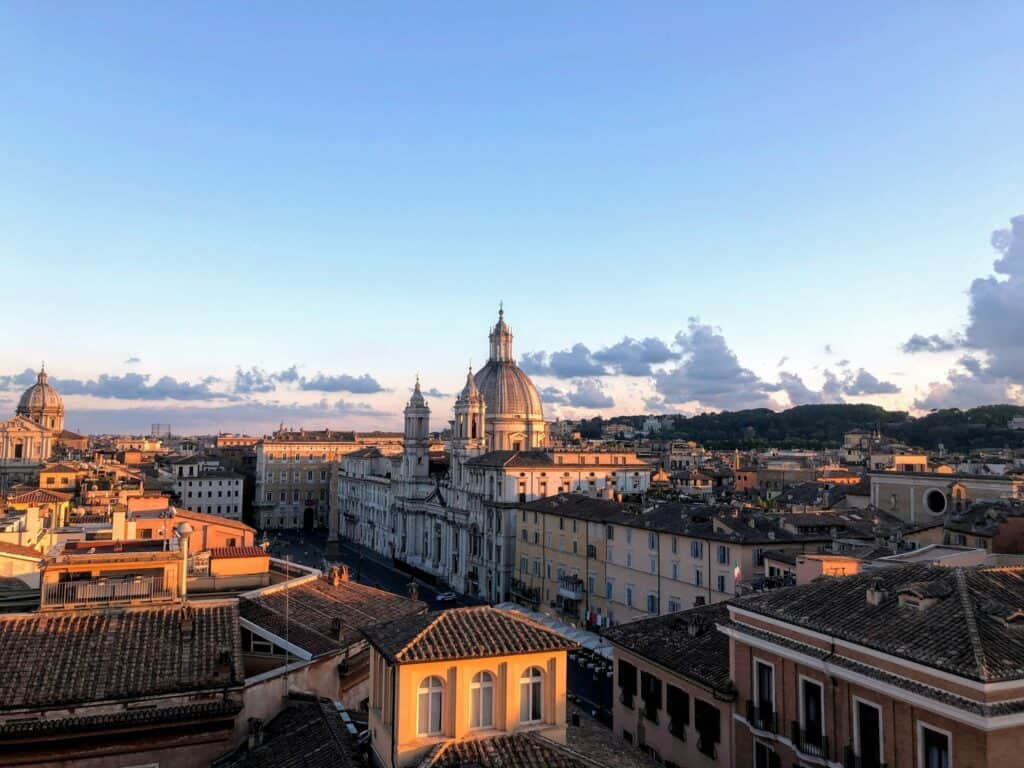 Surprised Rome is on our list? Don't be! You can visit many places in Europe for under $15,000, as long as you budget well. Known for its fantastic food (you know the ones), spectacular art, and outstanding landmarks, Italy is considered a must-do for many travellers.
Flights to Rome
Return flights to Rome (Fiumicino (FCO)) from Sydney (FCO) will cost around $4,356.88 (including $472 for travel insurance and baggage allowance). This is about a mid-range flight.
Accommodation in Rome
There are plenty of places to stay in Italy, with the main options (tourist-wise) being Rome, Milan and Florence.
Booking accommodation in these cities will set you back around $1,000 - $2,000. If you're looking for a less bustling place to stay but still a charming Italian gem, check out some smaller towns like Portofino or Alberobello. Those accommodation prices are, on average, a bit higher than the ones in the central cities.
Our travellers have chosen a place in Rome for $1,500.
Food in Rome
Not much goes hand in hand more than travelling to Italy and eating loads of pizza and pasta. One of the most loved and recognisable cuisines, Italian food is simply delicious, especially when it's authentic.
Depending on your meal plans and the restaurants you choose to dine in, you could be spending about $80 - $150 a day. Our travellers will budget $100 per day for their six-day trip, totalling $600 for food or $1,200 for two.
What to do and see in Rome
Italy has a rich history - you'll see it wherever you walk. Some historical architecture will cost a fee to visit and some you can just visit for free. For example, visiting the inside of the Colleseum is around $20 per person, a visit to the Vatican is around $30 per person, and the Roman Forum has an entry fee of around $15 per person.
Other classic pieces of Italian architecture that you can visit for free include the Trevi Fountain, the Leaning Tower of Pisa, and the Piazza del Campidoglio. Even just taking a stroll through the lanes of Italy and uncovering the hidden gems that Italy has to offer is a great way to appreciate the rich history.
Our travellers will budget $200 for attractions on their trip to Italy.
The total cost of a trip to Rome
Altogether, our travellers are looking to spend around $7,256.88. As Italy is a fairly touristy destination plus a big place to trek around, this estimate is probably around the lower end of the Italian scale.
Next stop: somewhere a little closer to home.
4. Queenstown
According to the Australian Bureau of Statistics (ABS), New Zealand is the most popular international destination for Australian travellers. Whether this is due to the beautiful scenery (who doesn't love a good snow-capped mountain?), the proximity to home or simply the familiarity of it all, it's no question that New Zealand is high on many Aussie travellers' lists.
So what's an estimate for the total cost of a trip to Queenstown?
Flights to Queenstown
Depending on where you're going in New Zealand, airfares could differ. Our travellers are heading off to Queenstown. They've selected a return flight with Air New Zealand for a total of $2,629.86 (including travel insurance and baggage fares).
Accommodation in Queenstown
Queenstown is a classic tourist destination in New Zealand, so the accommodation prices aren't too low. But if you hunt around you could snap up a deal somewhere.
From our research booking two months in advance, the average accommodation price for two adults is around $1,700.
Food in Queenstown
Similar to Aussie dishes, the food in New Zealand is strongly based on lamb, fish, seafood and dairy. Finding fresh produce is not a challenging feat in NZ.
Depending on what restaurants you choose to dine with, or if you head to the local Countdown and cook a couple of meals yourself, you could spend around $70-$110 a day.
Our travellers will do both and budget for $80 a day. For six days, this totals $480 each and $960 for two.
What to do and see in Queenstown
Many travellers to Queenstown decide to hit the slopes and go snowboarding or skiing. The price for this will depend on the season, the location (Cardrona, Treble Cone and Remarkables are common spots), how many days you're going for and your discipline (snowboarding, skiing etc).
Our travellers have booked a 3-day pass at Cardrona and rent some snowboarding gear for $414 per person ($828 for two).
This is the bulk of our travellers' activity spend, but there are many other activities to get up to in and around Queenstown. A drink in an ice bar, a paddle boat down Lake Wakatipu and luging down the mountain are all fun things to do. There are also many hikes around Queenstown, so check them out if you're looking for something to do for free.
Including the snowboarding costs, the typical budget for activities will be $1,000.
The total cost of a trip to Queenstown
Our travellers are looking to spend approximately $6,289.86 for their trip to Queenstown.
Our last stop on this adventure will be none other than bustling Singapore!
5. Singapore
Singapore is a frequent stop-over destination from Australia, as it's a great midway point to places like Europe and America. But our travellers aren't stopping over - they're spending a whole week there! And what better way to be greeted than by the breathtaking gargantuan of Changi airport?
Flights to Singapore
Airfares from Sydney (SYD) to Singapore (SIN) will average around $3,105.86 (including travel insurance and baggage. Again, these figures depend heavily on when and who you book with.
Accommodation in Singapore
As Singapore is a small and condensed country, staying in the heart of Singapore could get a bit pricey. But hey - why not live the luxe life?
If you want to go full out, you could book a room at the Marina Bay Sands (aka one of the most famous buildings in the world) for the low price of $8,000. If that's not your style, you could be looking at spending an average of around $2,000 on accommodation in Singapore.
Food in Singapore
Singapore has some of the yummiest cuisines out there, and an authentic Singaporean meal is not to be sneezed at. Hainanese chicken rice, laksa, and char kway teow are just some of the delicious meals you can eat in Singapore.
Navigating a hawker centre should also be on your to-do list, as they offer great meals at great prices.
Overall, a budget of about $60 a day should be enough to tackle the food world of Singapore. For our travellers, that will cost about $720 for the week.
What to do and see in Singapore
There are plenty of sights to see and things to do around Singapore. Visiting Gardens by the Bay (tickets start from around $17) or exploring Merlion Park (admission is free) are great ways to get out and explore the sights and sounds of Singapore.
If you're more into nightlife, you can't miss Clarke Quay, a bustling spot with restaurants, bars and clubs.
Our travellers are going to budget $170 for activities.
The total cost of a trip to Singapore
A trip to Singapore for a couple could cost around $5,995.86 depending on how luxe you want to go.
We've reached the end of our trip
Thanks for flying with us as we explored some fantastic destinations you can visit for under $15,000. All the best for your future travels!
Don't have the funds? Consider a travel loan
If you're hesitant to dip into your savings to go on a holiday, consider taking out a travel loan from Jacaranda Finance instead. A loan could help cover the cost of airfares, accommodation and everything in between.
Jemima Kelly is a Content Writer at Jacaranda Finance. She is enthusiastic about accurate and informative content, and holds a Bachelor of Creative and Professional Writing from QUT.