3rd August 2022
Will The RBA Cash Rate Change Affect My Personal Loan Rate?
In this article, we'll outline the duties of the RBA and whether its decisions will impact your personal loan interest rate.
Last modified: 18th July 2023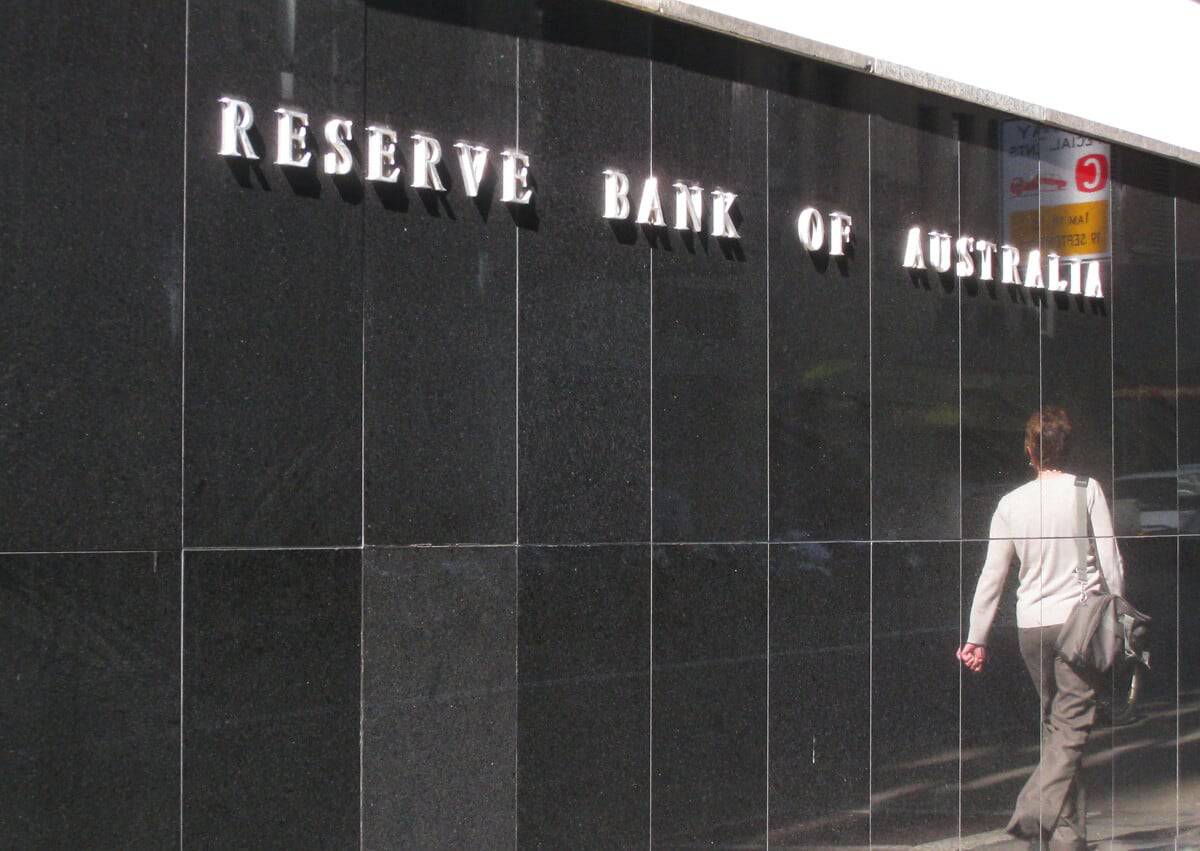 When taking out a personal loan, there are many factors to consider, from the fees to your repayments to the features on offer. But arguably the biggest detail to double-check before submitting your application is the interest rate.
Personal loan interest rates in Australia, specifically variable interest rates, are subject to change based on the decisions made by the Reserve Bank of Australia (RBA).
But what does the RBA have to do with interest rates? In this article, we'll outline the duties of the RBA and whether its decisions will impact your personal loan interest rate.
On this page:
The role and responsibilities of the RBA
The RBA is Australia's central bank and is responsible for maintaining the stability between employment, economic welfare and the country's currency. One of the RBA's main tools to do this is via the country's official cash rate.
The cash rate is the interest rate at which banks and lenders borrow money: it's essentially the cost of funding. If this rate is high, lenders generally need to compensate for this with an interest rate increase of their own across many of their lending products, like home loans, car loans, and of course, personal loans.  
The RBA meets on the first Tuesday of every month (except January) to decide on the cash rate, either increasing, decreasing or holding the current rate. If an interest rate increase is determined, lenders are encouraged to move and increase their rates at the same amount.
What an interest rate hike means for your personal loan
This month saw the RBA increase the cash rate by 50 basis points to 1.85%. This is the 3rd consecutive month of 50 basis point increases and the fourth consecutive increase since the cash rate previously sat at a record low of 0.10% in April.
Generally speaking, if the RBA increases the cash rate, this will likely result in most lenders raising their personal loan rates by the same amount. Whether you'll be affected or not will depend on if your loan has a fixed interest rate or a variable interest rate:
A fixed interest rate is set for the life of the loan and does not change during your term, keeping your repayments the same
A variable interest rate, on the other hand, fluctuates depending on the market and the lender. When rates fall, so can your repayments, but the opposite can happen when rates rise.
The RBA's decision can technically affect both, but ultimately it will depend on the lender and whether they choose to pass on the rate change to their customers. They usually do though, as loan interest rates tend to follow movements in the cash rate.
For fixed-rate loans, existing customers with a fixed rate won't see a change until the end of their loan term. The lender can change their personal loan rates for new customers, however.
Does the cash rate affect Jacaranda Finance loans?
If you've taken out a cash personal loan with Jacaranda Finance, you might be wondering whether an RBA interest rate hike would mean an increase in your monthly repayments. To put it simply, the answer to that is no.
Jacaranda Finance offers fixed rates across all our personal loan products, which means that your repayment amount will stay the same regardless of the RBA's decision. We also receive most of our funding through investors, so our interest rates are not determined by the cash rate.

In an environment where the cash rate is rising, Jacaranda's personal and car loans offer security and peace of mind when it comes to your repayments.
Like any financial product, it's best to do your research before signing the dotted line. If you're interested in applying for a personal loan with Jacaranda Finance.
---
Applying for a personal loan with Jacaranda Finance
Now that you have the security of knowing your repayments won't change, you might be considering a personal loan with Jacaranda Finance. We've highlighted the key features of our personal loans below:
Loan amounts between $2,100-$25,000
Loan terms between 9 months - 48 months
No early repayment or exit fees
$0-$25 ongoing monthly fees depending on your loan.
Once approved, your funds will be transferred into your bank account on the same day 
As every borrower has different financing needs, personal loans vary on a case-by-case basis.
---
Tips for paying off your personal loan faster
Between securing a competitive interest rate and opting for a loan with minimal fees, there are many ways to ensure you get the most out of your personal loan. If you want to pay off your loan faster and save money on your repayments, here are our top three tips for doing so:
Consider opting for a secured loan — Jacaranda Finance offers secured and unsecured loan options. By opting for a secured loan and providing collateral, you could potentially access lower rates, shrinking your monthly repayments.
Make additional repayments — We allow borrowers to make extra repayments to their loan without penalty. This can help you reduce your interest and help you pay the loan off faster.
Jacaranda Finance has been helping Australians reach their financial goals for over eight years. We like to keep things honest, transparent and fair, ensuring that every borrower, regardless of their financial circumstances, has an equal opportunity to secure fast funding regardless of their financial circumstances.
Discover how Jacaranda Finance can help turn your financial dreams into reality by applying for one of our personal loans today.
RBA cash rate FAQs
See more of our frequently asked questions here.
Why does the RBA increase interest rates?
The RBA may increase or decrease the official cash rate based on a number of economic factors, such as inflation, employment and wage growth. The main reason for doing this is to keep inflation within its target range. Once the RBA makes its decision, lenders may choose to make adjustments to interest rates on their own products.
When does the RBA announce its decision?
With the exception of January, the RBA announces its cash rate decision on the first Tuesday of the month at 2.30 pm (AEST).
Are personal loans all fixed-rate loans?
Not all personal loans come with a fixed rate. Like home loans, personal loans are available with either a fixed or variable interest rate. Jacaranda Finance offers fixed-rate personal loans across our suite of products.
Having a fixed rate means your interest rate is 'locked in' for the duration of the loan, and your monthly repayments don't change.
How often do personal loan interest rates change?
Personal loan interest rates in Australia rise and fall in accordance with the market. While we may tweak our rates now and then, we don't make significant interest rate hikes if the RBA increases the official cash rate.
How is the interest rate of my loan calculated?
Jacaranda Finance offers personalised interest rates based on an applicant's credit score and recent financial history. 
Why are other personal loan interest rates increasing?
Variable interest rates on personal loans often increase when the RBA changes the cash rate. This is to maintain stability in the rate at which banks lend and borrow money from each other. As a result of an RBA interest rate hike, a borrower with a variable interest rate personal loan will have an increase in their monthly repayments.
But why is the RBA increasing the cash rate to begin with?
Fortunately, we can answer this question pretty easily, as the RBA releases an online statement after every decision. In July's statement, for example, the RBA's Governor Philip Lowe explained the board's decision to raise the cash rate by 50 basis points (0.50%):
"Global inflation is high. It is being boosted by COVID-related disruptions to supply chains, the war in Ukraine and strong demand which is putting pressure on productive capacity," he said.
"Inflation in Australia is also high, but not as high as it is in many other countries…Strong demand, a tight labour market and capacity constraints in some sectors are contributing to the upward pressure on prices. The floods are also affecting some prices.
"The size and timing of future interest rate increases will be guided by the incoming data and the Board's assessment of the outlook for inflation and the labour market.
"The Board is committed to doing what is necessary to ensure that inflation in Australia returns to target over time."
So essentially, the Reserve Bank is raising the cash rate to curb spending and get inflation back under control. The latest inflation data from the Australian Bureau of Statistics (ABS) showed a 6.1% annual increase in the cost of living.
Image via Flickr
William is the Content Manager at Jacaranda Finance. He has worked as both a journalist and a media advisor at some of Australia's biggest financial comparison sites such as Canstar, Compare the Market and Savings.com.au, and is passionate about helping Australians find the right money solution for them.
You can get in touch with William via
williamj@jacarandafinance.com.au
.