8th August 2023
Top 10 Tips to Strengthen Your Rental Application
If you need help securing a place to live, our top 10 tips to strengthen your rental application could provide the boost you need.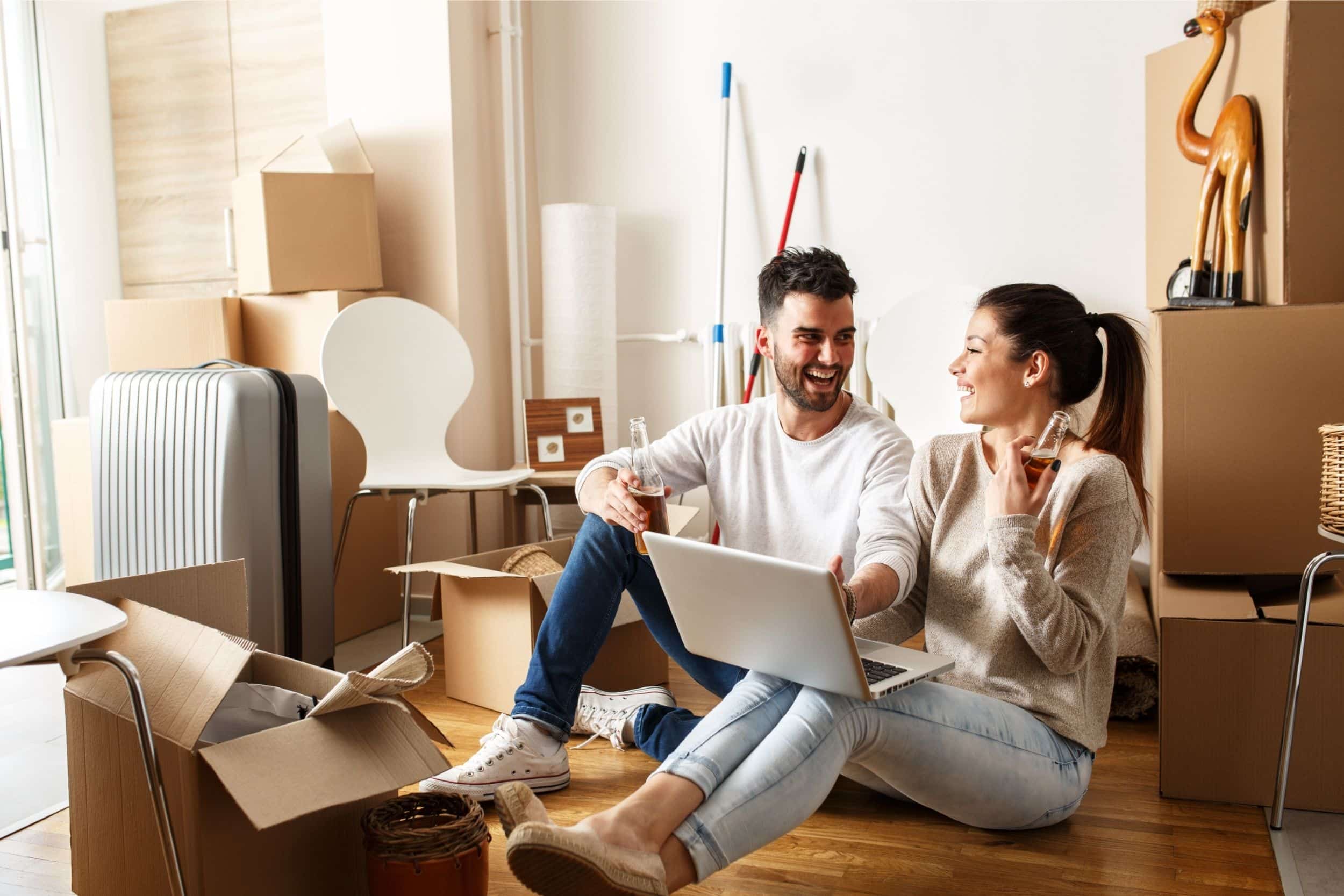 The rental market in Australia is highly competitive at the moment, with rentals that appear on the market being snatched up almost instantly, with inspection queues at many places snaking around the block.
Since we all need a roof over our heads, how can you make your application stand out above the rest?
Here are our top 10 for strengthening your rental application to make finding a new home quicker and easier.
On this page:
---
Download the FastMoney App now!
---
The state of the rental market in Australia
It's been pretty tough for renters in Australia for a while now. The rental market is red hot, and the vacancy rate across the country is near an all-time low of 1.2% at the time of writing. That means just 1.2% of all available rental properties are listed for rent. In capital cities, the vacancy rate is just 1.1%!
Rental prices have soared too. In the 12 months to July 2023, median rents in Australia rose 9.7% to $589 per week. Across the capital cities, rents rose 11.5% then, with a weekly median asking price of $617.
According to CoreLogic's research, national rents are a whopping 27.4% - or $127 a week - higher than before the COVID-19 pandemic.
The lack of listings and high rental prices mean competition is tough for places at the moment and will remain so for a while. If you need help securing a place to live, our top 10 tips could provide the boost you need.
Tips for strengthening your rental application
These 10 simple strategies can significantly boost the strength of your rental application, helping you secure that property at last.
---
1. Have your rental bond sorted
A rental bond - the security deposit paid at the start of a tenancy agreement - is the final step towards confirming your tenancy at the new property. But most agents will continue to advertise the property until the bond has been paid, even if your application has been approved. So ensuring you have this sorted beforehand can reduce the risk that another person jumps in and secures the property before you.
As we showcase in this article, rental bonds are usually at least four weeks' worth of rent, which is thousands of dollars. If you need help obtaining the funds for this rental bond to pay it quickly, check out how our fast rental bond loans can help:
2. Be prepared
Ensure all necessary paperwork is organised and ready to go. This includes your identification, employment and income proof, rental history, and supporting documents like a cover letter or pet resume (see points 8 and 9).
Preparing these shows you're serious about your application and can speed up the process if needed. You can even hand all this straight to the agent at the end of the inspection.
3. Dress to impress
First impressions matter. When meeting with potential landlords or property managers, dress professionally to show respect for the process and the property.
That doesn't mean you have to wear cocktail attire, but presenting yourself well can make a positive lasting impression.
4. Get in quick
As the rental market is red hot right now, it's essential to get in your application as soon as possible. Some inspections can have dozens of people at them: given that it typically takes around 24 hours to process a rental application, the tenants who apply ASAP are more likely to get picked.
Follow step 2 (be prepared) and have everything ready to go so you can apply as quickly as you need to following an inspection. You should also set up notifications from real estate websites to avoid missing any hot properties.
5. Attend the inspection - on time!
Show your genuine interest and commitment by attending property inspections. Not only does it allow you to view the property firsthand, but punctuality also conveys respect for the agent's time and your seriousness about securing the property.
Plus, you can get to the front of the line if there is one!
6. Get to know your local agents
Real estate agents tend to know about properties coming to the market before they're actually advertised. Knowing your local agents can be a good way to get ahead of the herd and secure a property before it is even launched online. Tell them what you're looking for, how long you have to find it, and how much you're willing to pay.
Sometimes, you can also be put on an email list for the properties an agent has listed. This way, you're always up-to-date on the available properties as soon as they're available.
7. Provide rental references if possible
Strong references from past landlords or property managers can significantly strengthen your application, providing credibility and reassurance that you're a reliable and respectful tenant.
Be sure to inform your references that you've listed them in advance.
8. Provide a cover letter too
A cover letter offers an extra personal touch to your application. It's a chance to introduce yourself, express your enthusiasm for the property, and explain why you'd be an ideal tenant.
Act like it's for a job interview; make sure it's professional, succinct and sincere.
9. Include your pet if you have one
The numbers don't lie: pet owners generally make for better quality tenants and are more likely to stay in the same property for longer, increasing a landlord's rental return on investment.
If you have a pet, it's important to be upfront about it. Many landlords appreciate the honesty and are willing to accommodate pet owners. Depending on where you live, recent legislation changes have also made it so property owners can't automatically rule you out as a tenant because you own a pet, but they could still choose another tenant over you. 
A 'pet resume' detailing your pet's behaviour, health, and any training received can also help to allay potential concerns. Including some good photos of the good boy/girl is also a win.
10. Clean up your finances
Demonstrating financial stability is crucial in a rental application, as landlords need reassurance that you can consistently pay rent and manage your finances responsibly. Ensure you have no outstanding debts and provide evidence of a steady income and substantial savings.
Should you offer above the asking price?
While most states and territories in Australia have banned rent bidding (landlords or agents encouraging prospective tenants to offer higher rents), you are still entitled to do so yourself.
Offering more money above the listed rental price is an effective strategy to stand out from the other applicants and secure the property you want. You can also offer to pay some rent in advance and work this into your tenancy agreement.
Online resources to find a rental property
Aside from the usual suspects of Domain and Realestate.com.au, there are several other online resources you can use to make the process of finding the right rental property easier:
Rent.com.au: Exclusively dedicated to rental properties, this website allows you to set up a Renter Resume to help you stand out to potential landlords. The site also offers pet-friendly rentals and options for renters who don't have a rental history.
Flatmates.com.au: This is a great resource if you want to share a rental property. Flatmates allows you to search for shared properties or find people who are looking to team up and start a new share house.
Realestateview.com.au: An easy-to-navigate website that lists properties for rent across Australia. It also provides comprehensive suburb profiles, including average rental prices and demographics, helping you to make informed decisions.
You can also check out your state or territory's Tenants Union. While Tenant Unions or representative bodies can't directly assist in finding you a rental property, they can provide advice, advocacy and education to help you stay informed and boost your chances of approval.
The Tenants' Unions in each Australian state or territory are as follows:
Final note
If you're having trouble securing a rental property, know that you're not alone. Even after following the above tips, there's likely nothing wrong with you or your rental application. It's much more likely that there are simply too many applicants for too few properties.
There are several resources you can use if you're still struggling to find a rental in Australia, such as:
State and Territory Housing Assistance: Each state and territory in Australia offers various types of rental assistance, including bond loans and rental grants. For example, the NSW Department of Communities and Justice provides Rentstart Bond Loan to help people with the cost of a rental bond.
Salvation Army and St Vincent de Paul Society: These organisations can offer one-off financial help to those struggling with rent payments or other living expenses.
National Debt Helpline: Offers free financial counselling over the phone to Australians experiencing financial difficulty. Call 1800 007 007.
There are also some mental health resources you can reach out to, such as:
Mental Health Australia: The peak body for mental health in Australia provides a list of national and state mental health crisis lines and support services on its website.
Lifeline: Lifeline offers 24/7 crisis support and suicide prevention services. You can reach them at 13 11 14.
Beyond Blue: Provides mental health support and advice 24/7. Call 1300 224 636 or chat online.
---
The information on this website is for general information only. It should not be taken as constituting professional advice from the website owner - Jacaranda Finance. Jacaranda Finance is not a financial adviser, and the content on this page does not take into account your objectives, financial situation or needs. You should consider seeking independent legal, financial, taxation or other advice to check how the website information relates to your unique circumstances.
Jacaranda Finance is not liable for any loss caused, whether due to negligence or otherwise arising from the use of, or reliance on, the information provided directly or indirectly by use of this website.
William is the Content Manager at Jacaranda Finance. He has worked as both a journalist and a media advisor at some of Australia's biggest financial comparison sites such as Canstar, Compare the Market and Savings.com.au, and is passionate about helping Australians find the right money solution for them.
You can get in touch with William via
williamj@jacarandafinance.com.au
.