22nd December 2022
Everything you need to know about rental bonds
Before you move into a rental property, you will likely be asked to pay a rental bond.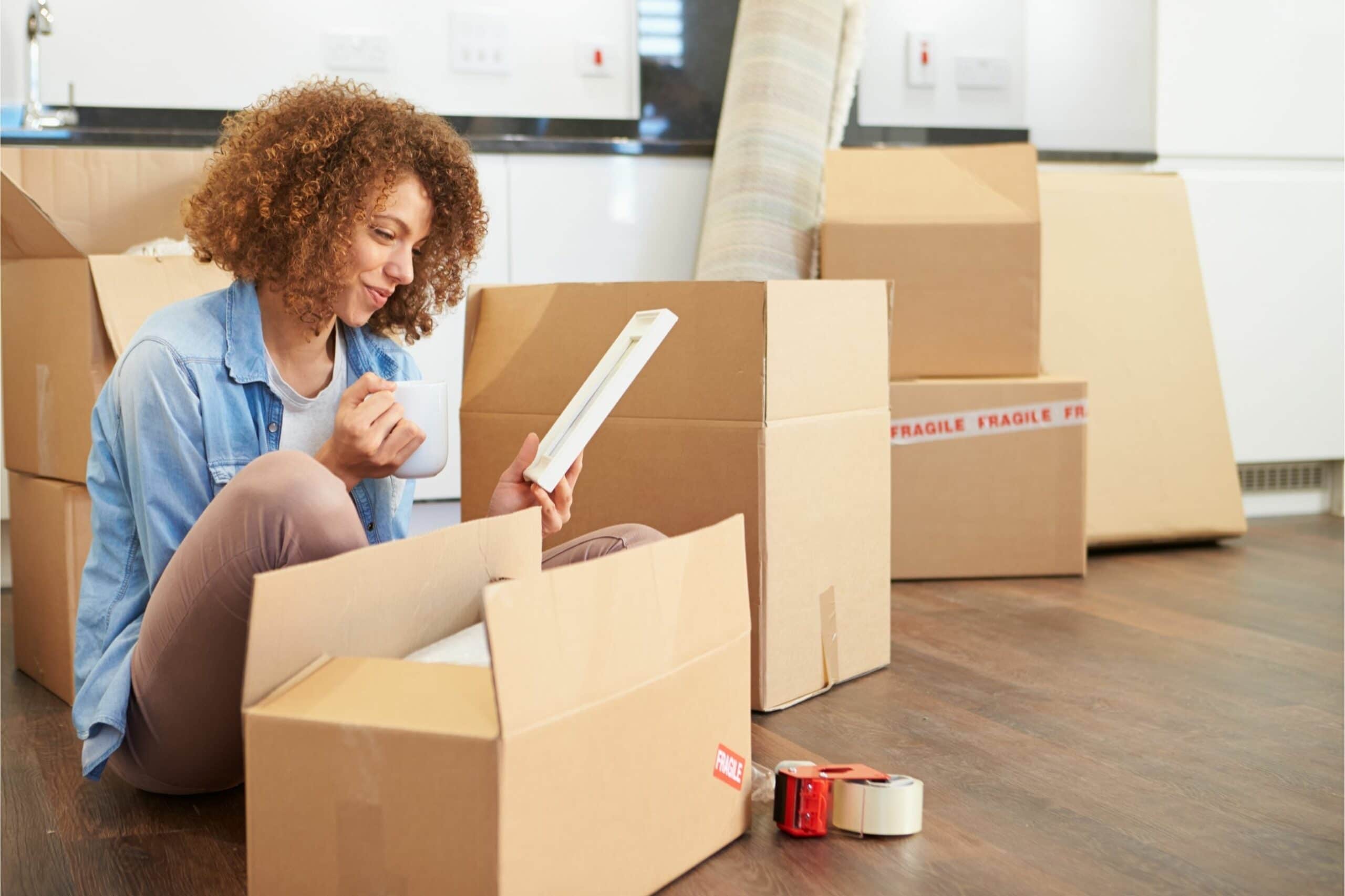 This type of bond is usually a large amount of money to pay upfront, typically the equivalent of four weeks' rent, and sometimes even more!
So, what exactly is a rental bond used for, and why do most real estate agents ask for one? More importantly, how are you meant to pay for one?
We've collated some of the most frequently asked questions about rental bonds and answered them in detail below.
On this page:
The information on this website is for general information only. It should not be taken as constituting professional advice from the website owner - Jacaranda Finance.
Jacaranda Finance is not a financial adviser, and the content on this page does not take into account your objectives, financial situation or needs. You should consider seeking independent legal, financial, taxation or other advice to check how the website information relates to your unique circumstances.
Jacaranda Finance is not liable for any loss caused, whether due to negligence or otherwise arising from the use of, or reliance on, the information provided directly or indirectly by the use of this website.
What is a rental bond?
A rental bond is a lump sum security deposit paid at the start of a tenancy agreement by renters to either the property manager or the landlord. The purpose of the bond is to protect the owner of the property against any potential losses caused by renting out the property. A common use of bond funds is to pay for repairs, for example.
In most cases, rental bonds are not mandatory, but most landlords or property agents tend to ask for one when renting to new tenants.
Who holds the rental bond?
While it is the landlord or agent that requests and handles the paperwork of the bond, they don't typically hold the money. It is often held by the relevant state government in a bond trust, with the exception of the Northern Territory.
Rental bonds must be lodged with the respective state or territory bond administrator within the specified timeframe. Here's a quick rundown of each state or territory's bond administrator:
| State | Bond Administrator |
| --- | --- |
| Australian Capital Territory | Office of Rental Bonds |
| New South Wales | NSW Office of Fair Trading |
| Northern Territory | Landlord or property manager |
| Queensland | Residential Tenancies Authority (RTA) |
| South Australia | Consumer and Business Services (CBS) |
| Tasmania | Rental Deposit Authority (RDA) |
| Victoria | Residential Tenancies Bond Authority (RTBA) |
| Western Australia | BondsOnline (Consumer Affairs Bond Administrator) |
How much does a rental bond cost?
The cost of a rental bond will vary depending on a number of factors, primarily:
Your weekly rent
Your state/territory of residence
Looking at recent rental data from Domain, we can see that the median weekly rent in each state and territory's capital city is as follows:
Median weekly rent in capital cities
| City | Houses | Units | Combined |
| --- | --- | --- | --- |
| Sydney | $650 | $550 | $600 |
| Melbourne | $470 | $425 | $448 |
| Brisbane | $550 | $460 | $505 |
| Adelaide | $490 | $400 | $445 |
| Perth | $500 | $420 | $460 |
| Hobart | $540 | $450 | $495 |
| Canberra | $680 | $550 | $615 |
| Darwin | $613 | $500 | $557 |
Each state and territory has its own rules and regulations around how much a landlord can charge for a bond, but the common maximum is four weeks' rent upfront. You could also be asked to pay an extra two weeks' rent in advance, but this isn't allowed in some areas.
Looking at the median rent figures above, here's what the typical rental bond could look like in each state and territory, assuming the property owner asks for four weeks' rent upfront:
Average rental bond per capital city
| City | Rental bond (4 weeks' rent) | +2 weeks' rent |
| --- | --- | --- |
| Sydney | $2,400 | $3,600 |
| Melbourne | $1,792 | $2,688 |
| Brisbane | $2,020 | $3,030 |
| Adelaide | $1,780 | $2,670 |
| Perth | $1,840 | $2,760 |
| Hobart | $1,980 | $2,970 |
| Canberra | $2,460 | $3,690 |
| Darwin | $2,228 | $3,342 |
| Average | $2,063 | $3,094 |
Accurate as at December 2022. 
On average, you could expect to pay over $3,000 per property just to secure your spot and move in. Thankfully you can get that money back at the end of your lease, but it's still a lot of money to have to part with in one go.
When do you get your rental bond back?
Rental bonds are released at the end of your tenancy agreement or when you vacate the property. Generally, in order to ensure you receive the entire amount of your bond back, a tenant needs to ensure:
There is no rent owing;
There is no damage to the property;
The property is left in a clean and tidy condition;
A detailed condition report is provided.
What can the landlord claim the bond for?
If you leave the property in the same condition it was when you moved in, you should receive your full rental bond amount back. There are cases in which the landlord or agent can claim against your rental bond, including:
Rent arrears (unpaid rent);
Damage to the property caused by the tenants or guests of the tenants;
Cleaning expenses (if the property was not left in a sufficiently clean condition);
Abandonment of the premises;
Loss of goods;
Any other reimbursement.
There are assurances in place to (hopefully) prevent any disputes, including condition reports. In most states and territories, tenants are required to complete both an Entry Condition Report and Exit Condition Report. In this process, tenants must inspect the property based on photos to ensure that the provided information is accurate. If there are any discrepancies, there are sections of space on the report for the tenant to make note of this.
What happens if there is a dispute on a bond claim?
It is very common for landlords or property managers to make a claim for some or all of the rental bond. According to research in Victoria, one in three renters farewelled part or all of their bonds in 2021 at the end of their lease.
If this happens to you and you feel the claim against your bond is unjustified, there are procedures in place with the relevant government offices. All parties will be required to follow the dispute resolution process to reach an agreement.
Check out our state-by-state rental bond pages at the end of this article for information on the relevant legislation you can check out for help disputing a bond claim.
Tips to avoid bond disputes
There are things that you can do to actively avoid any future disputes or claims on your rental bond. If there is a case in which an unjust claim is made against your bond, these tips can help you defend yourself:
Ask for a receipt after your bond has been lodged with the relevant government body;
Inspect the property thoroughly when filling out the Entry Condition Report (the more photos, the better);
Read all of your documents carefully and don't sign anything until you fully understand all of them;
Keep copies of your receipts for bond and rent payments;
Give written notice before you vacate the premises;
Leave the premises clean. You may wish to consider hiring a bond cleaner to ensure that the property is left in sufficient condition. Make sure you keep your receipt for any cleaning or pest control completed;
When you are moving out, take photos of the premises;
Return all keys you were given when you vacate. If you lost any keys, ensure you let the landlord know so you can pay to have them replaced;
Keep records of any maintenance requests you submit; and
Keep copies of any quotes or receipts for work that was carried out at the property.
Other moving costs
When moving to a new property, there are other costs to consider beyond just the bond. In fact, the bond can easily account for less than half of the total cost of moving when you factor in things like removalists and buying new furniture.
The average cost of moving house in 2022 was $3,000, according to the 2022 Muval Index. Of that $3,000, an average of $1,581 was spent on removalist costs and $1,451 was put towards additional expenses such as boxes, cleaning and packing services.
When you factor in all of these expenses, moving to a new rental property could cost in excess of $6,000 in total once you include the rental bond itself.
What if you can't afford to pay your rental bond upfront?
As you can see, moving is expensive enough already without the added cost of a rental bond. Fortunately, there are other options you may wish to consider depending on your circumstances:
Bond instalments
You can ask your landlord to pay your rental bond in instalments until the full bond amount is paid. The relevant procedures must be followed by the landlord to notify the governing body of your bond payment.
Government help
According to ASIC, state and territory governments offer interest-free loans to help people on lower incomes pay their rental bond:
Australian Capital Territory

New South Wales

Northern Territory

Queensland

South Australia

Tasmania

Victoria

Western Australia
These loans aren't available to everyone, however. You generally need to meet certain criteria, such as earning below a certain income and having less than a certain amount (e.g. $10,000 in the ACT) in savings or assets.
Rental bond loans
Another option available if you can't access either of the above is a rental bond loan, which is just a personal loan to pay for your rental bond in instalments plus interest.
Rental bond loans by state
See below for more detailed information on how rental bonds work in each state/territory, or click here if you're ready to get started on an application!
William is the Content Manager at Jacaranda Finance. He has worked as both a journalist and a media advisor at some of Australia's biggest financial comparison sites such as Canstar, Compare the Market and Savings.com.au, and is passionate about helping Australians find the right money solution for them.
You can get in touch with William via
williamj@jacarandafinance.com.au
.