Home > Blog Posts > How Much Do Holidays Cost? What To Consider When Planning A Holiday
How Much Do Holidays Cost? What To Consider When Planning A Holiday
September 1, 2019

●

10 minute read

●
Authoritative Source
Daniel Wessels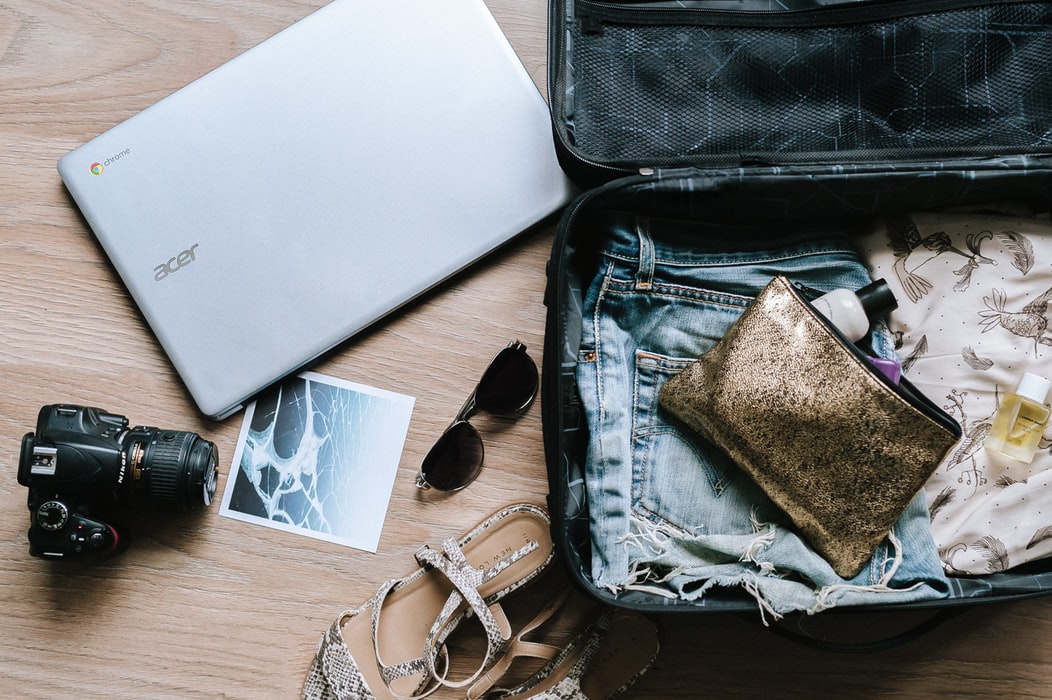 If you're thinking about taking a break, finances are probably one of the first things to cross your mind. What will be the cost of the holiday and how can you keep expenses down? It's easy to blow out your holiday budget with sneaky extra financial costs that you didn't plan for. The average cost of a family holiday varies greatly based on planning. That's why it's so important to plan ahead and be prepared. It's easy to blow out your holiday budget with sneaky extra financial costs that you didn't plan for, particularly when travelling overseas. But there are a few simple ways you can cut back on costs, so you will end up with more spending money.
The good news is, the Jacaranda team has done the hard work for you. If you're wondering 'how much do holidays cost?' then here's what you should keep in mind before jetting off on your next vacation!
Airfares & Transportation
The cost of a holiday is often very dependant on how you intend to get there! Fortunately, air travel is very accessible these days. With its competitive market, airlines have to compete with attractive packages to secure your business. There are many comparison websites available to pit them against each other. So, you might find package deals with accommodation and hire-car companies that can substantially reduce your overall costs. Ultimately, the average holiday cost per person can drastically reduce when you nab a good flight deal.
Consider travelling out of peak season, because it could as much as halve your travel costs. Most holiday destinations are booming in peak season because it's perceived as the best time to go. But many destinations, particularly those in tropical climates, are temperate year-round. So, if you do your homework, you might find the perfect place at the perfect price, out of peak season.
Speaking of travelling, do you need a loan for a vehicle? Jacaranda Finance offers car loans. If you need a loan for a vehicle, apply for one today with us.
In terms of transportation, it is essential to do your research before you arrive. Often, public transport is the way to go. If you want to minimise the amount of time you spend waiting around for transportation – plan ahead of time!
Conversion Rates & Money Access
As most of us know, if you're heading to the UK or USA, you can lose a lot on the Aussie dollar just in the exchange rate. So, plan your spending money according to the conversion, and remember it won't be dollar for dollar.
If you will be changing cash, be prepared for a little extra cost. Consider using a VISA or MasterCard that's accepted everywhere. You need to be careful because the card fees can actually add up when you withdraw cash from certain places. Even so, having an accepted card also means you reduce the risk of carrying around your cash for your entire holiday. Your bank can advise you on international transaction fees, and many banks offer cards with no foreign currency exchange fees. And don't forget to budget some emergency money, and to tuck it away in a separate account or secure place.
Visa And Passport Costs
Before you head off on your big trip it is essential to ensure your passport is up to date! There is nothing worse than realising a week prior to departure that your passport is out of date… an express passport can be very pricey!
Visas are different in every country, so you'll need to check with your provider about the exchange rate. Regardless, you should expect to pay up to a couple of hundred dollars on top of your transportation costs. The exchange rate could factor in as well, so head to your destination country's consulate website to find out what it's going to cost.
You might be aware that you have to pay to get into your destination country, but it might be a shock to find out you're going to have to pay departure fees as well. Most of the time, if a country charges a departure tax, it's included in your airfare. If it isn't, you will be hit up for an exit fee at the airport when you're heading home.
Travel Insurance
It's a few hundred dollars that you probably won't want to fork out, but travel insurance is an essential expense. Ultimately, you'll be glad to have it if something unexpected happens. Good health services are a privilege enjoyed in Australia. However, in many other countries, it's a frightening experience to be sick or hospitalised. There's always a chance that it could come at a hefty price. Fingers crossed you won't have to use it, but it could potentially save you thousands of dollars, and prevent you from being stuck in a foreign country when you're injured or unwell.
Accommodation & Food Costs
Whether you're planning to spend your nights in a backpackers' hostel or the lap of luxury, accommodation costs will likely make up the bulk of your travel budget. Package deals with airlines are available on many sites—including last-minute deals if you're feeling adventurous—and can save you a lot of money. Many hotels and resorts will also offer meal packages in the accommodation costs. This can save you some cash as well as reducing the health risks of ingesting dodgy food or contaminated water in countries where street vendors and food establishments aren't monitored by health codes.
Phone Calls
International roaming is notoriously expensive, so prearrange a deal with your provider or order an international SIM card before you take off overseas. Remember, you're not really paying for the phone calls (because the time difference could mean it is inconvenient to call anyone back home anyway), as much as the data you use. Your devices will use your data automatically to access mobile apps, voicemail, email, GPS, and many other services.
So, if you haven't organised a new SIM or deal with your provider (and you haven't switched off international roaming on your handset), you'll get an astronomical bill. To avoid buying a SIM at your destination or walking around in a foreign country looking for WiFi, your best bet is to get a deal from your provider (or a competitor) that allows you to use all your usual inclusions with a small extra fee.
Entertainment & Tourist Activities
You're travelling for the experience, and it wouldn't be an experience without some activities and shopping. However, try to avoid throwing your valuable coin away on the typical tourist souvenirs you'll find on every street corner, and spend some time thinking about what you'd like to bring home with you before you even leave. Budget per day for activities and shopping, and try not to go over it! If you over-shop, you could also be looking at substantial costs for extra baggage on the way home.
Many cities and holiday agents offer discounts on tourist activities if you purchase them as a package. Look for sightseeing tickets and passes, like the New York Pass (which will give you entry to over 80 attractions, for a fraction of what it would cost to buy entry separately, so you only need to visit a handful to make it worthwhile). Many offer benefits including discounted admission rates like VIP entry to avoid queuing, which could also save you tonnes of time.
Gratuities & Hotel Fees
You might be left thinking, why are holidays expensive? Accommodation is often one of the biggest factors!
'All inclusive' never is. Most hotels will charge at least $20 per night for your room to cover everything you thought was free, including your 'complimentary' towels and WiFi. Over a few days or a week, this is still going to end up being a couple of hundred dollars you weren't expecting to pay. If you're using a third-party booking agent, you should make sure to look for this cost, but because it's normally pretty well concealed, you might only be able to get it by personally contacting the hotel.
Being Australian, it's also easy to forget about gratuities or tips. On an all-inclusive cruise, for example, your food and drinks costs are incorporated, but the tips aren't, and you might be billed before you reach your end destination. Some cruise lines will automatically charge passengers a gratuity fee for each day of the cruise, and extra charges on public holidays and weekends.
Wherever you're headed, it's important to take the time to draw up a comprehensive budget, and good research will reveal all the hidden costs in paying for your holiday. It's a lot of homework, but you'll be glad you did it when you're enjoying your time away, knowing there isn't a pile of bills waiting for you at home.
Personal Loans For Holiday Expenses
Ultimately, you shouldn't have to worry about your holiday cost. So, if you're looking for a little extra cash to make your big trip unforgettable then a personal loan could be a convenient option. At Jacaranda, we provide personal loans for holiday expenses. Weren't expecting that? The good news is it doesn't have to be hard to gain approval. When you apply with Jacaranda, we like to keep things as simple as possible. Our team does its best to ensure the loan application process is as stress-free as possible. You can apply 100% online from the comfort of your own home.
At Jacaranda, we work on your schedule. If you choose to apply during AEST business hours, our team will endeavour to get back to you with an outcome in 60 minutes. If your application is approved our immediate interbank transfer could mean you will have the cash in your account within 60 seconds. So, if it's last-minute cash for a holiday that you're looking for, Jacaranda could be the guy for the job!
What About Bad Credit?
Bad credit… two words that strike fear into the hearts of all loan applicants. Often, a poor credit score could mean a personal loan is unattainable. However, at Jacaranda, we look deeper. We will conduct a credit score check, however, this will not be the only thing taken into consideration. Our team takes a realistic approach to poor credit.
We look at your current employment status, bank statements and regular deposits to indicate whether or not you will be able to repay the loan. At Jacaranda, we're proud to be giving all Aussies a fair go at a personal loan. Our team understands that life happens and sometimes poor credit is unavoidable. We want to make applying for a fast loan as painless and stress-free as possible!
What Will I Need To Apply?
Planning on submitting an application? The good news is, we don't do big long-winded applications. Our application process is 100% online, that means you don't even need to leave the comfort of your own home. There's no long waiting lines and no paper forms to fill out. Here's what you'll need handy when you submit an application:
100 points of ID
Internet Banking Details (so we can securely access read-only copies of your bank statements);
You will need to provide us with the reason you are applying for a loan;
Your MyGov details (if you receive Centrelink or Government benefits);
Employment details and contact info of your workplace;
All applicants must be able to prove they are either Australian citizens or permanent residents.
Employment Checks
Wondering if Jacaranda will conduct an employment check when you apply for a holiday loan? The answer is yes. Our commitment to responsible lending means we will conduct an employment check. What's responsible lending? Responsible lending means we will only approve loan applications for people who have the means of repayment – this is the reason why we conduct employment checks.
If you're concerned about a member of the Jacaranda team contacting your workplace there is no need to be. Our team is highly experienced and will never disclose any of your personal information or the reason why you are applying for a loan. Your privacy is our priority!
Apply Today
It could be as simple as scrolling up and using our loan calculator to select an amount and repayment period that is right for you. If you apply during AEST business hours a member of our team could get back to you with an outcome in 60 minutes. With Jacaranda's instant bank transfer, the cash could be in your account within 60 seconds. Talk about convenience!