12th September 2022
How Wage Advances Can Affect Your Loan Application
In this article, we'll detail what wage advances are, how they work and how they can affect your chances of approval for a loan.
Last modified: 17th October 2023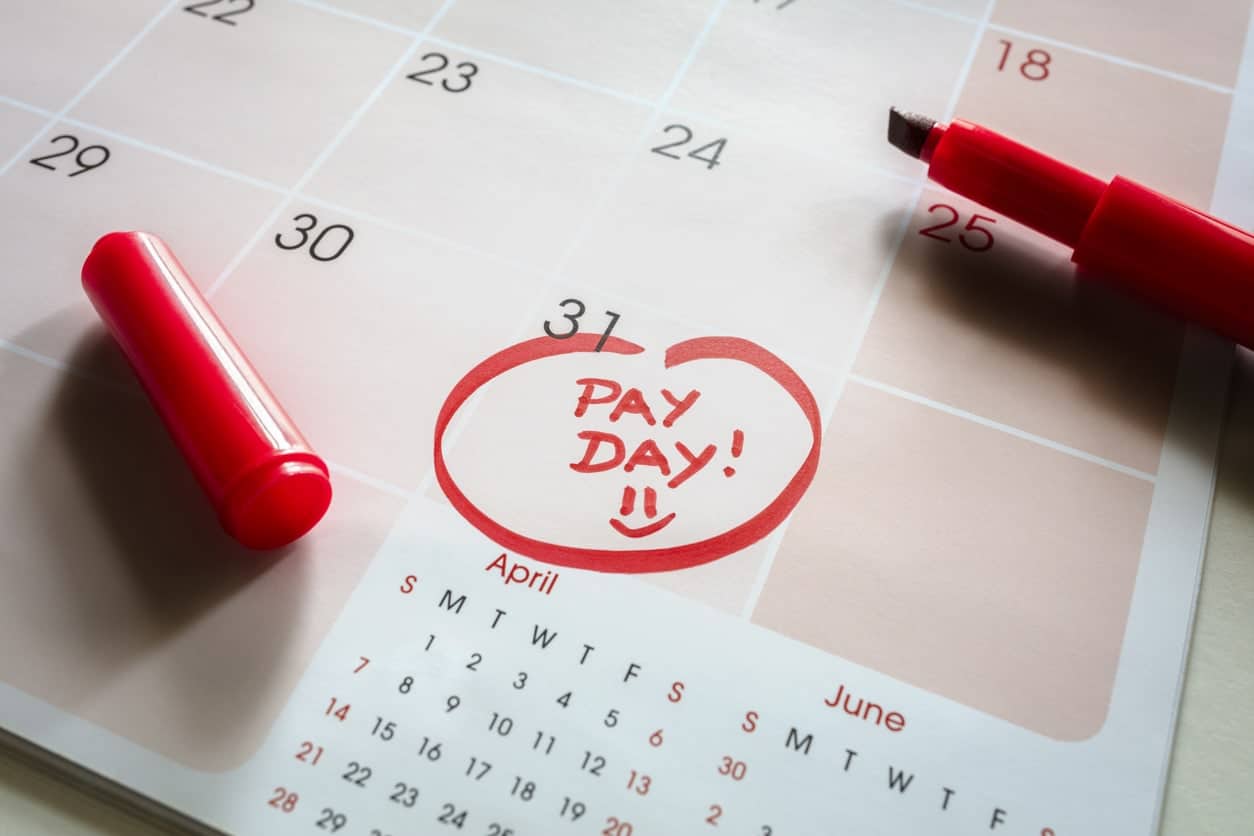 With the cost of living seemingly higher than ever these days, that fortnightly paycheck might not last as long as it previously had. When money gets tight, it can be tempting to turn to wage advance services.
While accessing some of your income ahead of time might sound like a no-brainer at first, there's more to these services than meets the eye. In fact, using wage advances too often can have some very negative consequences.
In this article, we'll detail what wage advances are, how they work and how they can affect your chances of approval for a personal or car loan.
This article is the third in a three-part series on things that can harm your loan application. See our previous entries below:
---
On this page:
---
Download the FastMoney App now!
---
What is a wage advance?
Wage advances, also known as pay advances or 'pay on demand' services are a line of credit that allows someone to access a portion of their pay early. The customer will receive some of their pay before their scheduled payday, and the amount they requested, plus a fee from the wage advance service, is deducted from the normal pay cycle when it hits the user's bank account.
Though the money borrowed usually incurs no interest, wage advances generally charge a 5% fee on the principal amount every time someone uses the service. This means that for every $100 borrowed, a $5 fee will be charged.
Wage advance services in Australia
Wage advances can come in two forms: a third-party service or an internal employment agreement. While the former does not need to notify the employer of the use, third-party wage advance services can be run through banks or via individual apps and platforms.
The major wage advance services in Australia include the following:
MyPayNow
BeforePay
Commbank AdvancePay
WagePay
Although these are all fairly similar services, they do differ slightly:
Company
Product offering
Fees
MyPayNow
Advance up to 25% of upcoming wage
5% of principal
BeforePay
Advance up to $2,000 (new customers up to $1,000)
5% of principal
Commbank AdvancePay
Advance up to $1,000
Between $350 and $500 is a $5 fee
Between $501 and $1,000 is $10 fee
WagePay
Advance up to 25% of upcoming wage
A maximum 5% flat fee and 24% interest per annum
Accurate as at September 2022.
These fees might not seem like much, but when you consider how much you're borrowing, they're actually very high. As a financial counsellor at the National Debt Helpline told comparison site Canstar:
"For products with a 5% fee used weekly, that's theoretically a 260% fee per annum. If you use it fortnightly, it's 130% per annum, and it's still much more expensive than other alternatives."
How wage advances can affect your credit
Wage advances are attractive to people not only because they are short-term, small, and generally incur no interest, but also because the lender is not required to perform a credit check and they often don't report their usage to credit bureaus (although some do). Instead, they usually have simple requirements, such as being steadily employed and meeting a minimum income threshold. According to their websites:
"There are no credit checks conducted against your credit file. Therefore, your future credit applications will not be hindered in any way by your MyPayNow use." - MyPayNow

"As part of our screening and verification process, we have our own assessment criteria we use that is based on historic spending behaviour. This includes details like your income and expenses to determine your eligibility." - BeforePay
While applying for a wage advance may not directly hurt your credit score, it could still impact your credit file and affect your ability to access other loan products with other lenders. Missing repayments and other negative credit behaviours through wage advances can also harm your credit score.
How wage advances can affect your personal loan application
Although a wage advance seems like a small, attractive, once-off decision, it could be too good to be true. The more times you take out a wage advance, the lower your chances are for loan approval.
This is because of several factors. One is your debt-to-income ratio (DTI), something lenders consider when assessing creditworthiness. The more times someone takes out a loan to advance their pay, the riskier they might seem as a borrower, as they're borrowing more compared to their income.
Responsible lenders will also conduct an income vs expenses check, reviewing your bank statements to look into all your expenses when determining your capacity to afford the loan. As a financial commitment, wage advances could account for a large portion of your budget and make it very hard - if not impossible - for you to afford extra loan repayments.
When applying with Jacaranda Finance, our assessment process will see the number of wage advances an applicant has made in the past 3-6 months. If our underwriters deem this number to be excessive, the application will be declined.
Even if you currently have a good credit score, your application could be hindered by the use of wage advances.
Tips to get your loan application approved
Generally speaking, you can improve your chances of getting approved for a loan by doing the following:
Budget: Whether it means sitting down with a spreadsheet, downloading a budgeting app, or simply talking to someone about your finances, budgeting could put you in a better place instead of taking out your pay earlier.
Avoid using WA to pay off debt: If you are using a wage advance to pay off another loan, you may want to consider other options, such as a debt consolidation loan or calling the National Debt Hotline on 1800 007 007.
Don't use more than one wage advance service: If you do need to advance your wage, try to limit it to only one provider. You may have a smaller chance of approval with two or more wage advances.
Speak to your employer: If you find yourself accessing your pay earlier too often, try raising this with your employer. They might have their own internal wage advance protocols that don't involve paying any fees; they might offer you extra shifts or internal counselling, or they could even discuss a pay rise with you.
"Ultimately, a wage advance is a short-term solution," Jacaranda Finance Customer Service Manager Ashleigh Garner said.
"Using one of these services every now and then is ok; just know that it could be viewed negatively if you ever decide to apply for a loan. Each lender will have its own internal guidelines on wage advances, so check their eligibility criteria before you apply.
"And if you can cut down on wage advances, payday loans and other risky spending behaviours, you could find yourself in a much better financial situation."
Jacaranda Finance Personal Loans
At Jacaranda Finance, we offer loans from $2,100 - $25,000, with loan outcomes delivered on the same day2.
To get started, simply submit an application through our 100% online application process in as little as 5-12 minutes1. Our process is one of the quickest in the business: most applicants will receive an outcome on the same day of submitting an application.2
William is the Content Manager at Jacaranda Finance. He has worked as both a journalist and a media advisor at some of Australia's biggest financial comparison sites such as Canstar, Compare the Market and Savings.com.au, and is passionate about helping Australians find the right money solution for them.
You can get in touch with William via
williamj@jacarandafinance.com.au
.