All aboard!
Loans for Cruises
Borrow between $2,100 and $25,000
Apply in minutes1 with same-day outcomes2
Repay your way with loan terms up to 48 months
Whether it's a South Pacific getaway or a trip to the Great Barrier Reef, we can help make your cruise dreams a reality. Apply online today and see how Jacaranda Finance can take you on your next adventure.
Google Rating
2,660+ Reviews
Word of Mouth
880+ Reviews
Product Review
1,790+ Reviews
Sometimes we offer customers incentives encouraging an honest review of our services, be it negative or positive based on their unique experience. It is possible that some reviews were written by customers who received a reward regardless of their review being positive or negative. Last updated: 22/11/23
You can now check your eligibility,
with no impact on your Credit Score!
2,660+ Reviews
Google Rating
2,660+ Reviews
Word of Mouth
880+ Reviews
Product Review
1,790+ Reviews
Sometimes we offer customers incentives encouraging an honest review of our services, be it negative or positive based on their unique experience. It is possible that some reviews were written by customers who received a reward regardless of their review being positive or negative. Last updated: 22/11/23
Need help to buy tickets for your next cruise?
Right now could be the perfect time to book a cruise, no matter whether you're a seasoned cruise veteran or a newbie looking for a holiday without the fuss. According to the ABC, interest in cruise ships as of 2023 is 90% higher than it was in 2022. Google Trends data meanwhile shows interest in cruises is starting to recover to where it was before the COVID-19 pandemic caused it to sink like The Titanic.
Cruises can be a very flexible choice for a holiday, as they can offer a range of different packages to suit travellers from all sorts of different backgrounds with different preferences. You could pick a budget cruise where you float around in the ocean for a few days, or you could splash the cash on a longer cruise with stops on land at several idyllic locations around the globe.
If you're looking to book a cruise for your next trip but would rather not part with the cash up front, a fast online loan with Jacaranda could be the solution you need!
About our cruise loans
Set sail on your dream cruise with Jacaranda Finance. Get the financial support you need to embark on your adventure with flexible loan options, competitive rates and speedy applications.
At Jacaranda, we're a 100% online lender. That means there's no hefty paperwork or long lines with us. Instead, we utilise state-of-the-art technology that allows you to:
Complete your application in just 5-12 minutes1 depending on your circumstances;
Receive a same-day outcome on your application2 if you apply during normal business hours; and
Have the funds transferred to your account in under 60-seconds3 if approved (if you have an NPP-enabled bank account).
See below for more information on how our application process works or click here if you're ready to get started!
Cruise loan details
| | |
| --- | --- |
| Loan Amounts: | $2,100 to $25,000 |
| Loan Terms: | 9 months to 48 months |
| Loan Type: | Secured and unsecured |
| Rate type: | Fixed |
| Repayment Options: | Weekly, fortnightly or monthly |
| No Early Payout or Exit Fees: | Customers who pay their loan out early do not incur any additional fees or charges for doing so. Fixed fees that have already been incurred are due and payable. |
This is not an offer for credit. The amount you can borrow as well as the offer you receive may vary once you complete an application and all relevant details are captured and verified. Fees, credit criteria and terms and conditions apply. Example tables and calculators are illustrative only and are not intended to be your sole source of information when making a financial decision. Consider whether to get advice from a licensed financial adviser.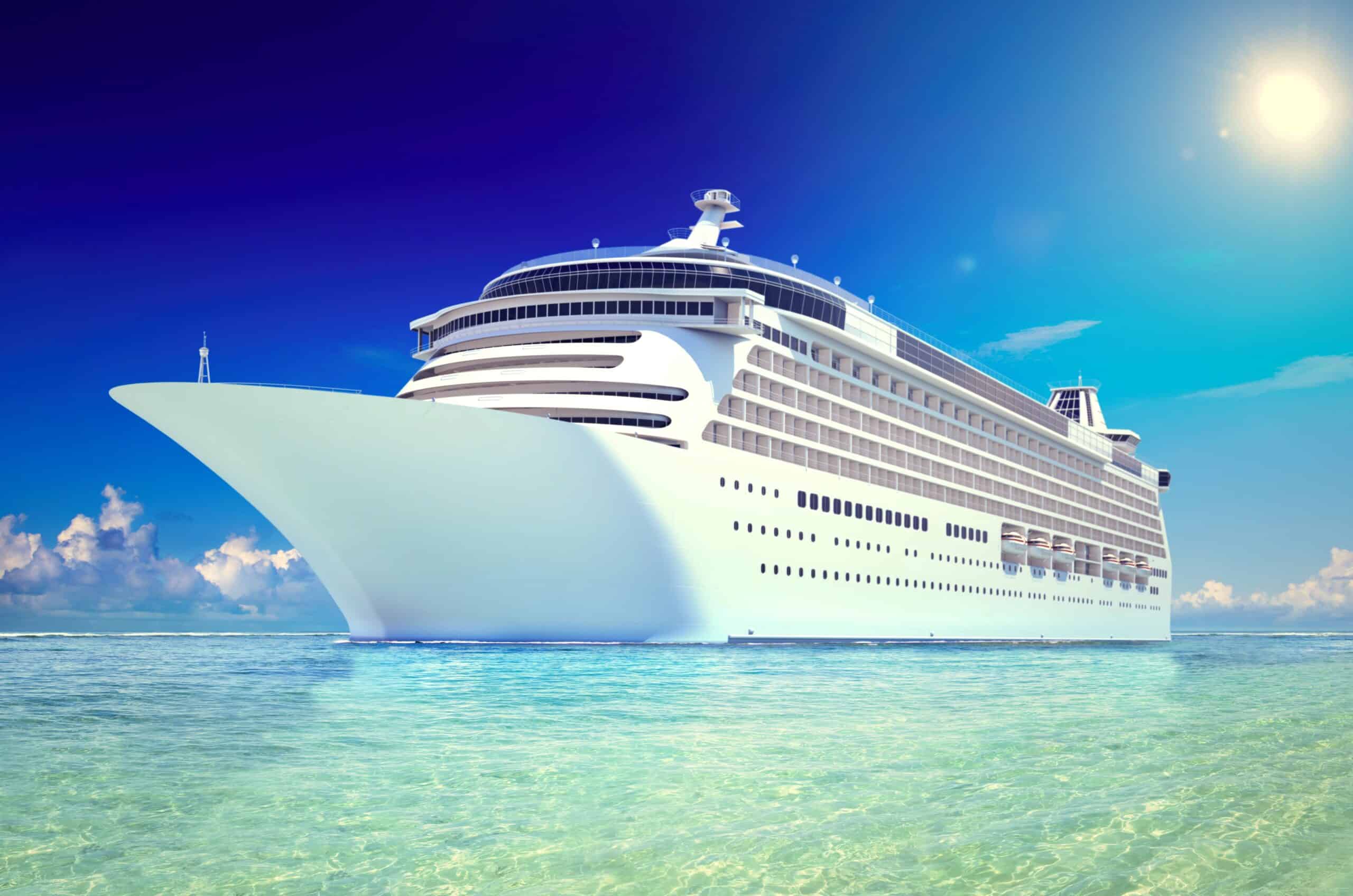 How much does a cruise cost from Australia?
The cost of a cruise holiday in Australia can vary greatly depending on the type of cruise, the cruise company itself, the length of the trip, the time of year, and the level of accommodation you choose. This makes it hard to nail down one specific number when discussing the cost of a cruise, but the typical seven-day cruise in Australia will likely cost anywhere between $800 - $2,500 per person.
By comparing cruises from Australia on Flight Centre, we found that the single most expensive cruise package available as of February 2023 is the Coral Coast, Seychelles & Exotic Islands tour from Seabourn Sojourn. The price? A casual $53,999 per person for a total of 81 nights, which is about $667 for each night!
At the other end of the scale, a three-night ocean-only cruise aboard the Carnival Splendour that boards in Sydney and ends in Sydney will set you back just $343 per person for an indoor room ($518pp for an outdoor room). So there's a huge range of prices you can pay for a cruise.
Depending on the cruise, this price can be inclusive of things like meals, snacks, entertainment and activities, while other optional extras like shore excursions, alcohol, souvenirs and shopping might not be. Check the cruise package before you confirm your purchase to confirm what you're paying for.
Who offers cruises in Australia?
There are several major cruise companies that operate in Australia, with the most prominent ones being:
Carnival Cruise Line
Royal Caribbean International
Princess Cruises
P&O Cruises Australia
Celebrity Cruises
Some other notable cruise lines include Norwegian Cruise Line, MSC Cruises and Holland America Line. As there are quite a few to choose from, it's important to research and compare all the different options available that best suits your own needs and budget.
You can use a variety of different sites like Flight Centre, Tripadvisor, Ozcruising, Finder, Cruise Guru and more to filter cruise packages based on your preferences.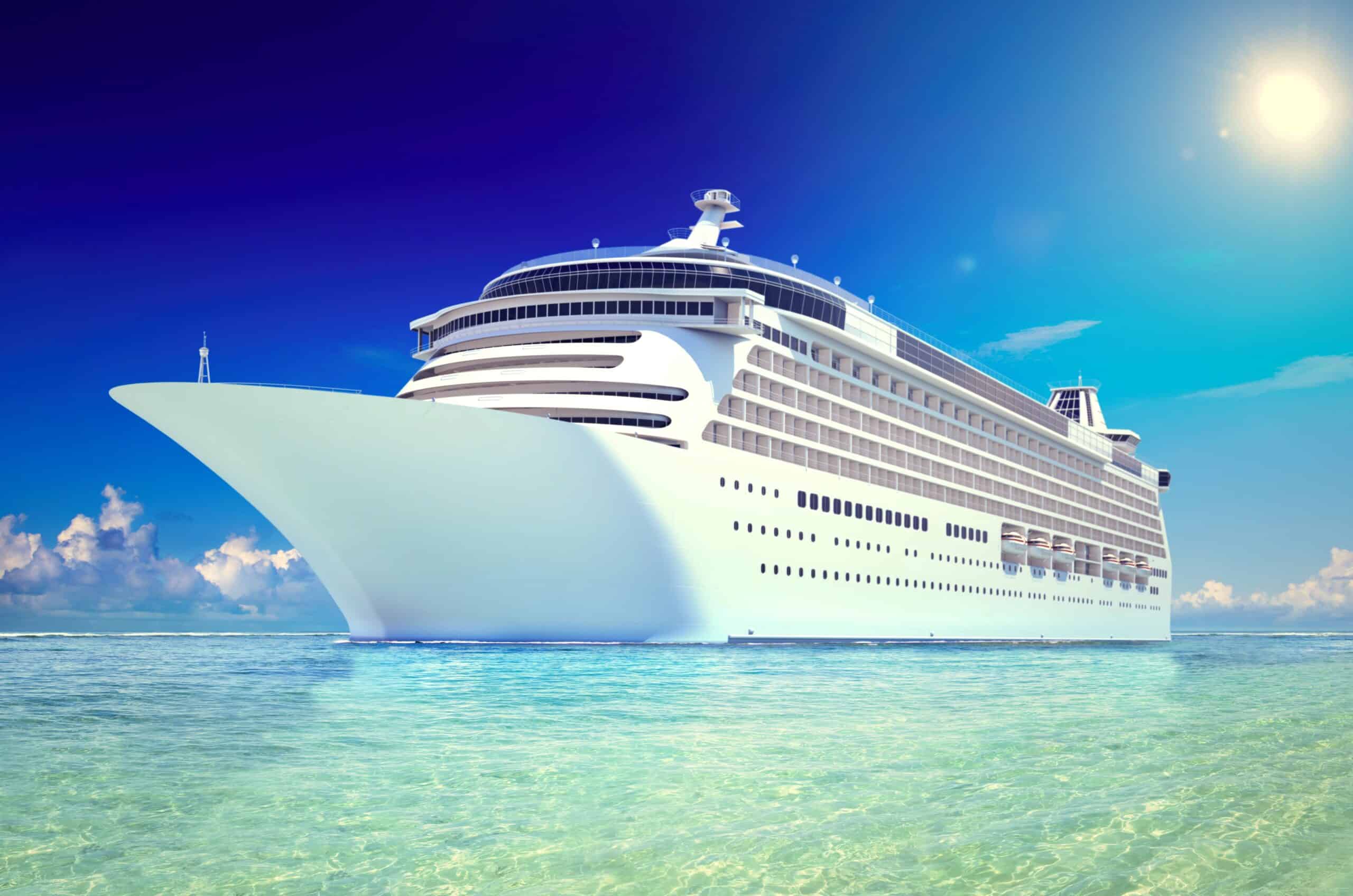 Top Australian cruise destinations
Cruises don't usually just park in the ocean. They tend to stop at various destinations along the way, allowing you to disembark and explore different places at your own place (just as long as you make it back in time!).
Here are some of the best places you can go on a cruise from Australia.
The South Pacific
Many cruise lines offer itineraries to the South Pacific from Australia, including stops in Fiji, Vanuatu, and New Caledonia. These destinations are known for their pristine beaches, turquoise waters, and vibrant culture.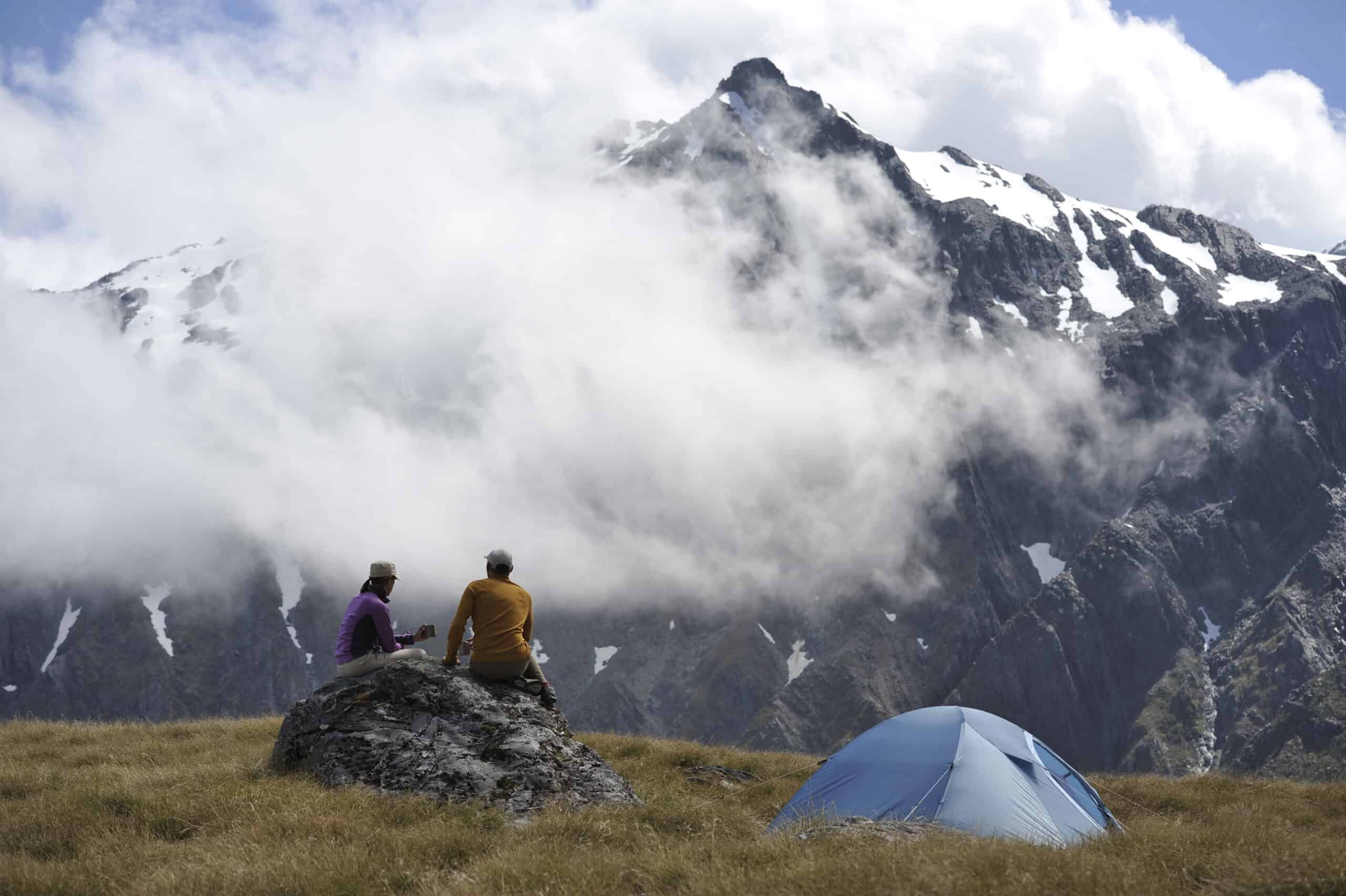 New Zealand
Another popular destination for cruises departing from Australia is New Zealand. Many itineraries include stops in cities such as Auckland, Wellington, and Christchurch, as well as scenic locations like Milford Sound and Doubtful Sound.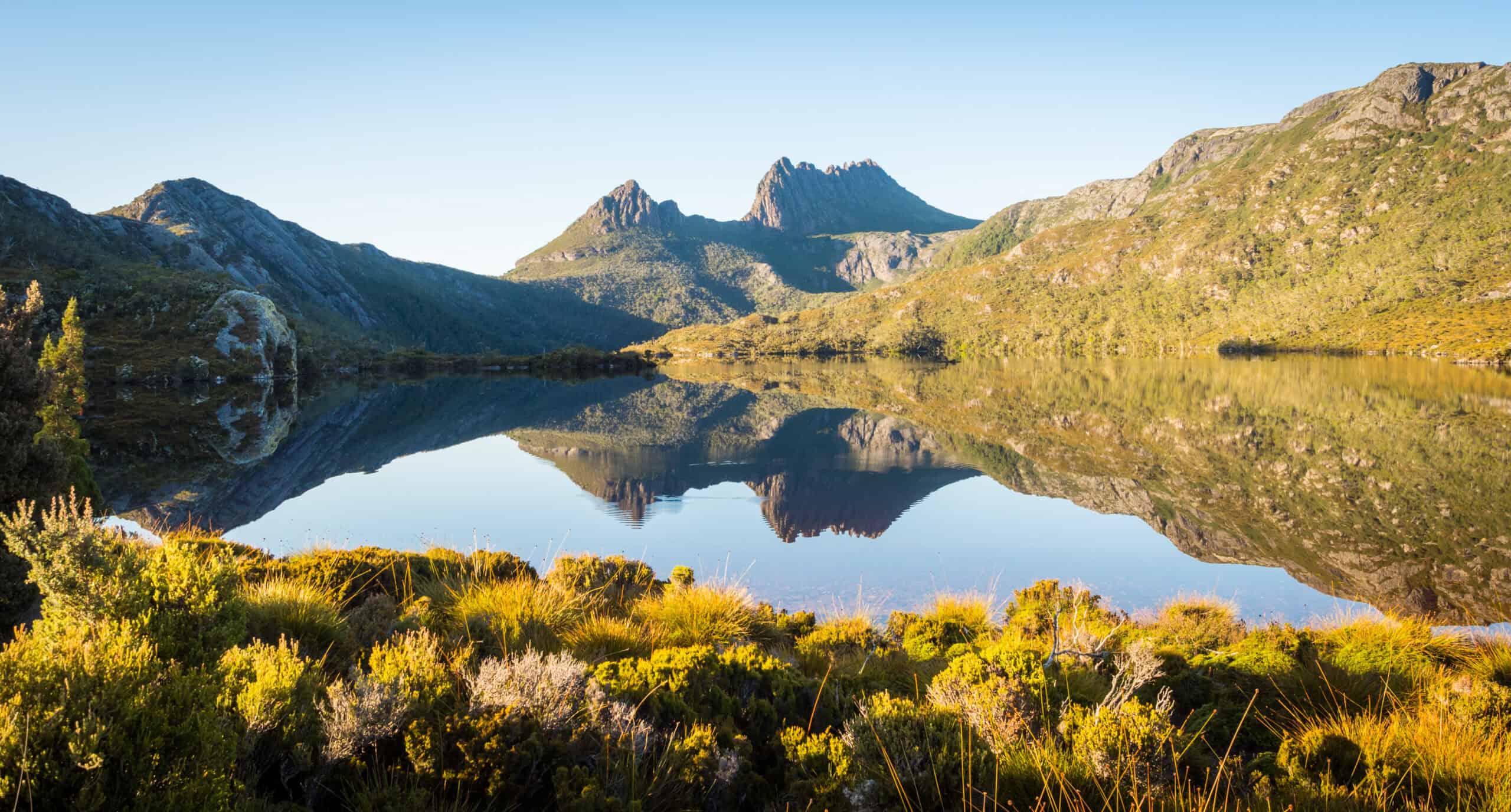 Tasmania
An often-overlooked gem that can be accessed on a cruise from Australia is our very own Tasmania. The island state is known for its natural beauty, including rugged coastlines, pristine beaches, and world-renowned wilderness areas.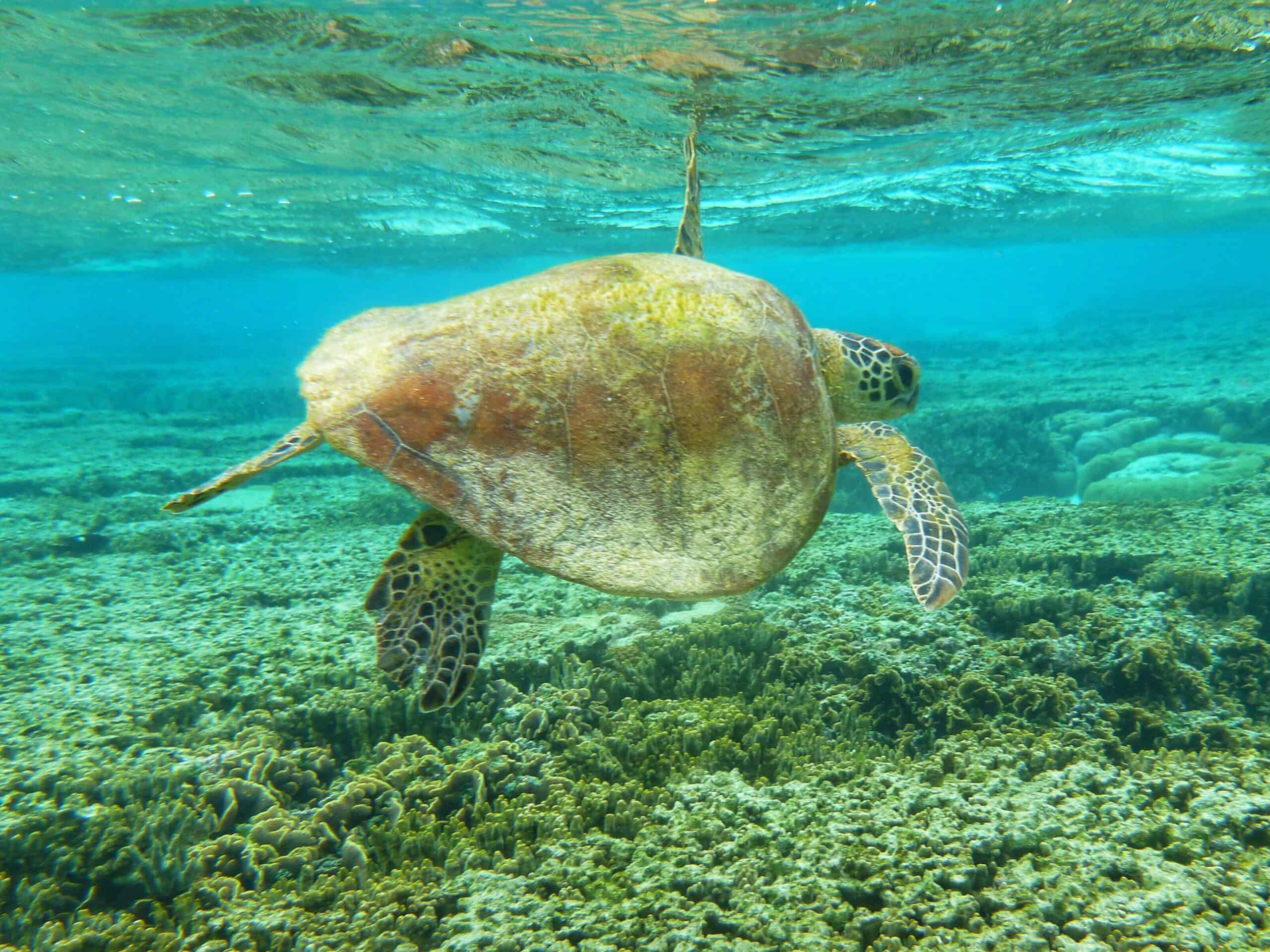 The Great Barrier Reef
A cruise to the Great Barrier Reef is an excellent way to experience one of the world's most unique and beautiful natural wonders. Many cruise lines offer itineraries that visit nearby ports such as Cairns and Airlie Beach.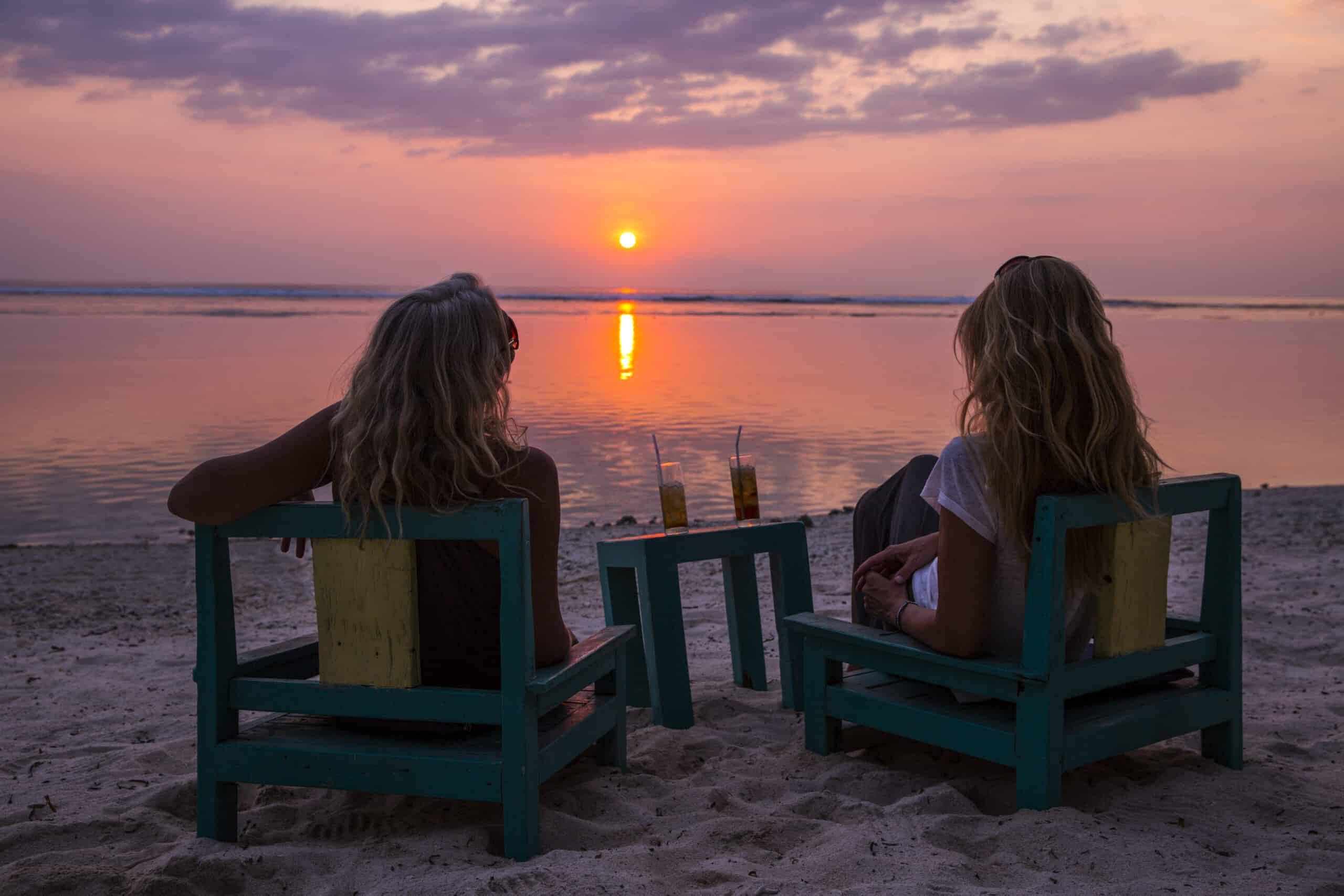 Asia
Several cruise lines offer itineraries for destinations in Asia, such as Bali, Singapore, Hong Kong and more. These packages offer a unique cultural experience and a chance to explore some of the world's most colourful cities.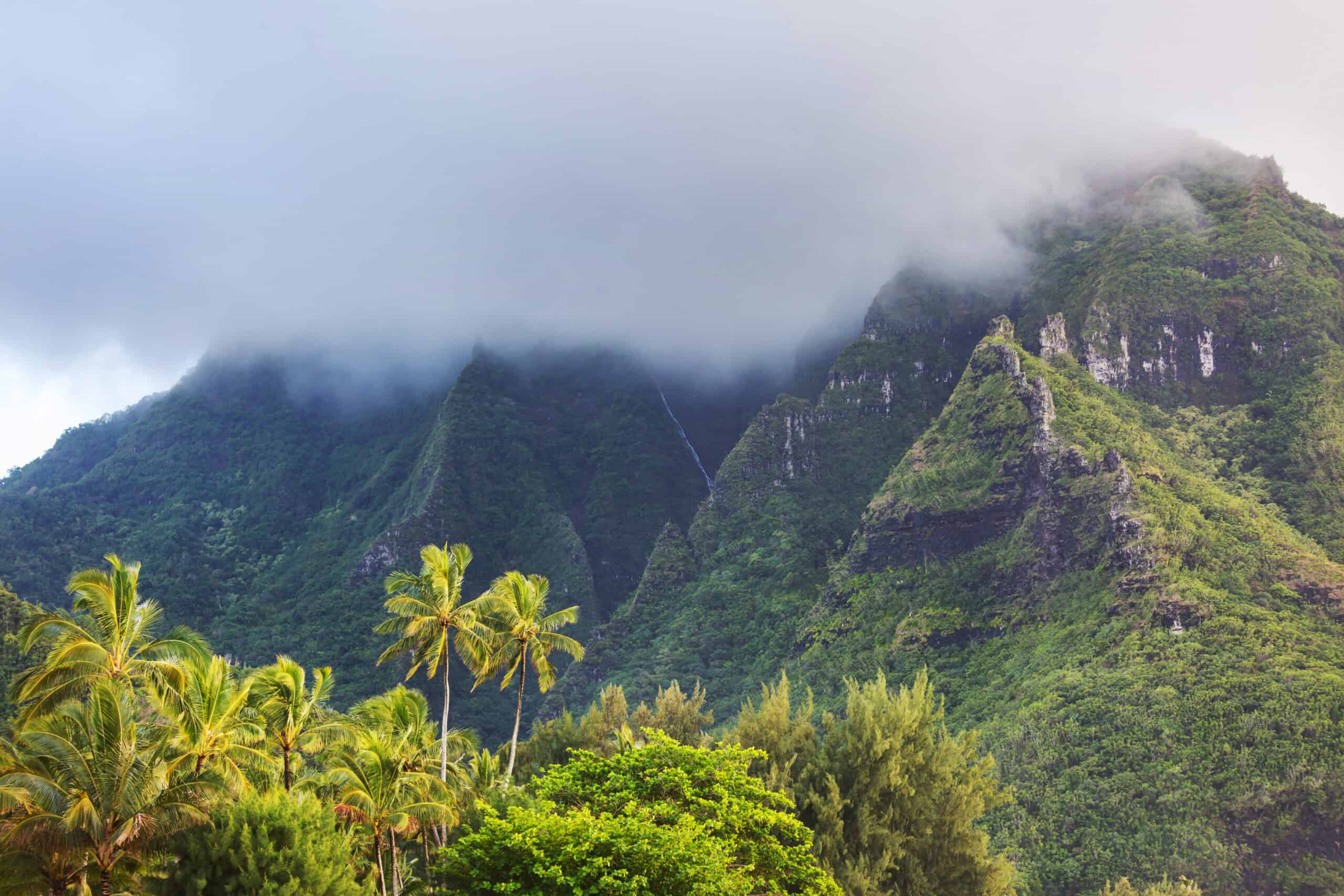 Hawaii
Hawaii is another must-see destination in your lifetime, and what better way to get there than via the ocean? Come cruise packages can offer excellent value if you're keen to check out what Hawaii's beautiful islands have to offer.
Not keen on taking a cruise?
We also offer loans for both domestic and international holidays. Check out the links below to learn more about our overseas and domestic travel loans, including how much these holidays can cost and some tips on what to do in each location.
What else can I use a holiday loan for?
Our express holiday loans can provide the funds for most major expenses you'll encounter on cruises, domestic holidays or international vacations. By borrowing up to $25,000 with Jacaranda, we can help you pay for:
Accommodation
Travel insurance
Transport and car hires
Tours and activities
Activities and events
And much more, allowing you to rest, relax and unwind.
See also: Top 5 Overseas Holidays under $15,000 in 2023.
What to consider before boarding a cruise
Before booking a cruise holiday from Australia, it's generally recommended you look into the following, as each cruise package will be different:
The cruise line itself: Look into the reputation of the cruise line and whether their cruise offerings meet your needs and expectations. Some cruise lines offer cruises specifically for particular demographics (e.g. Seniors, families with kids, singles etc.), and you really don't want to end up on the wrong one!
Itinerary: Research all ports of call and the activities offered on the cruise to find one that matches your interests.
The length of the cruise: Cruises can be anywhere from a couple of nights to near-year-long around-the-world trips, with the average running closer to five to 14 nights.
The cabin type: Cruise ships generally have four types of cabins. In order or cheapest to most expensive, these are inside cabins, outside cabins, balcony cabins and suites. Research the different types of cabins available to find one that fits your needs and budget.
The price and inclusions: As we mentioned before, cruises can cost just a few hundred dollars per person to tens of thousands based on some of the above. Two cruises with the same upfront cost could have different overall values based on their inclusions, such as free meals, entertainment and drinks.
The weather at the time: Research the weather patterns and seasons for the destinations you'll visit so you can pack appropriately and plan for any potential weather-related issues.
Passports, visas and vaccinations: Check the travel requirements for the destinations your cruise will stop by so you can have the correct documents handy and have all your shots up to date.
Travel insurance: Anything can happen on holiday. Consider purchasing travel insurance to protect yourself from any unforeseen events or emergencies. According to Finder, most insurers offer cruise cover optionally, and it can cost just a few dollars a day to add it to your policy.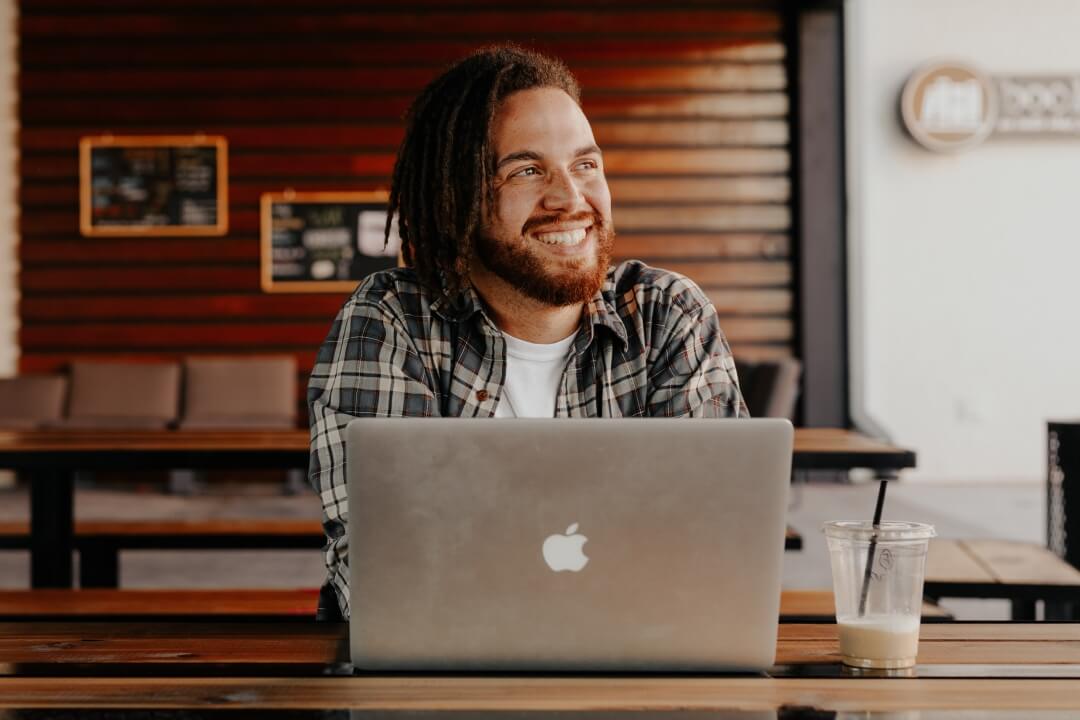 Am I eligible for a Jacaranda loan?
The basic eligibility criteria you must meet before submitting an application:
Be at least 19 years of age.
Be employed on a permanent or casual basis.
Have a consistent income going into your own bank account for the last 90 days.
Be in control of your finances and be handling existing financial commitments comfortably.
Be an Australian citizen or permanent resident with a fixed address.
Have an active email address, phone number, and online banking account in your name that belongs to you.
We accept a wider range of credit history than a bank or a prime lender, but we do not recommend submitting an application if:
You are currently or recently bankrupt (you must be three years discharged and in control of your finances)
You are not comfortably repaying your existing financial obligations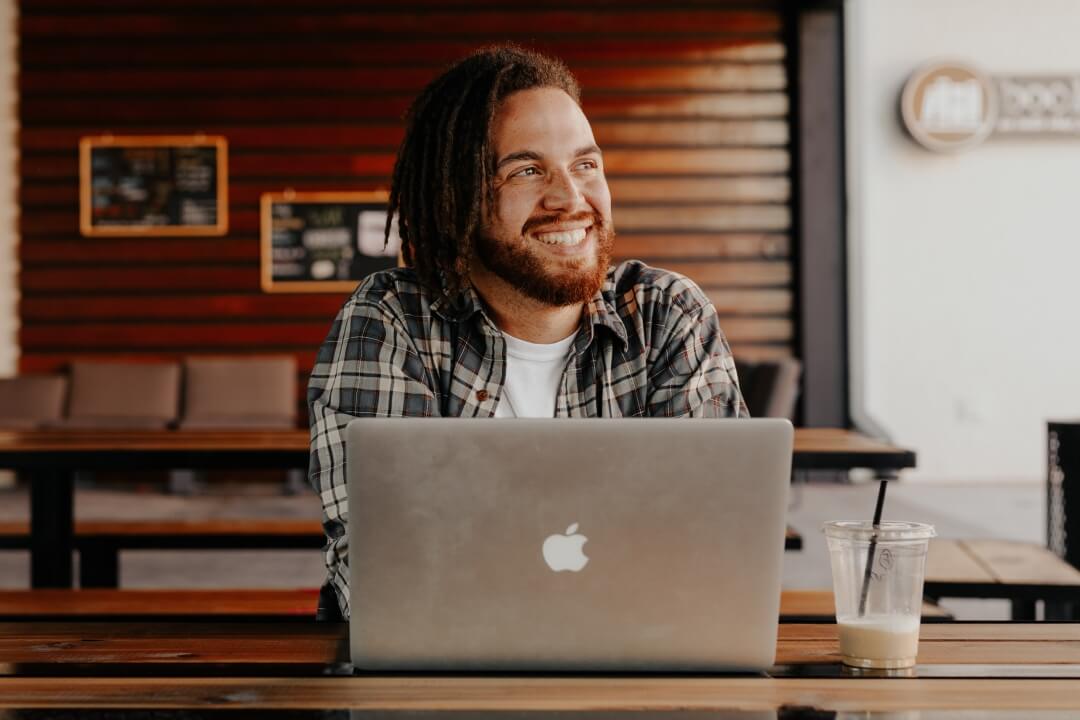 See all FAQs
Cruise loan FAQs
Find out the answers to some of our most frequently asked questions here about our cruise loans, as well as some general information you might find useful.
we're here to help
Need a hand?
Our customer service team are here to help.
If you have any questions, whether you're a new customer or an existing one - our friendly customer service team will be happy to help you. Our customer service team is 100% Australian-based in Brisbane: at Jacaranda, you speak to a real human being every time.