Online Loans Up To $10,000 | Fast Outcomes | Quick Cash | Apply Now!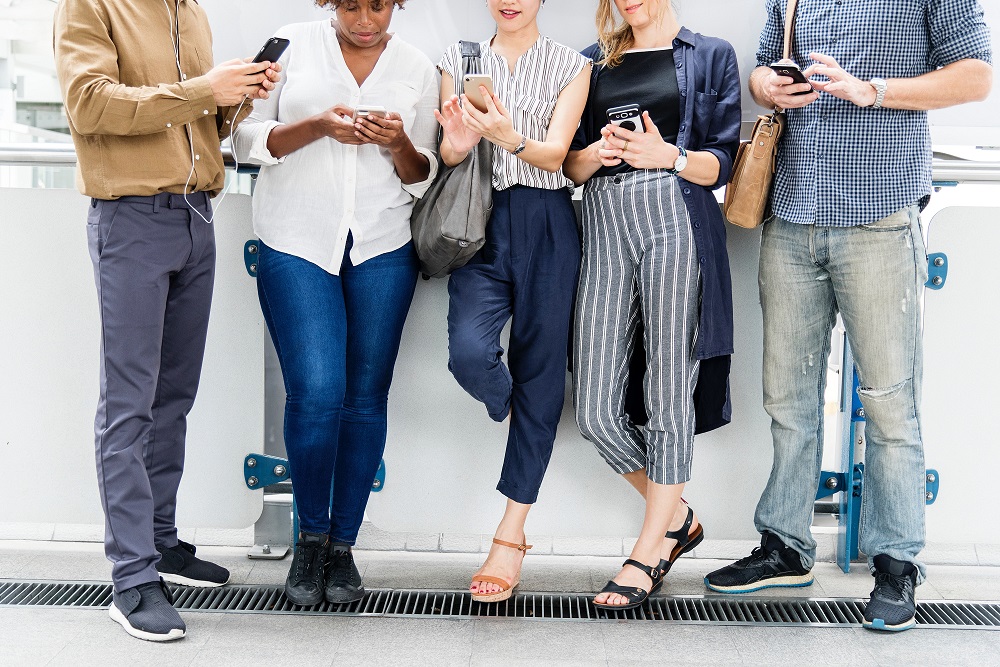 The internet is everything these days. As we're well and truly making our way through 2018, anything we want to do, we can pretty much do completely online. We can shop online, date, sell, gamble, study, play games, buy/rent property, and we can apply for credit, all 100% online. Online loans are very quickly gaining popularity based on their convenience and speed.
All you need to do is click your mouse a few times, enter some details and you could be on your way to getting approved for online cash loans. That may sound too simple, too good to be true perhaps. We're telling you it's not. Need more info? Read on…
What are online loans, anyway?
Online loans are simply personal loans that are applied for and processed 100% online. They can be applied for whenever and wherever you are, just as long as you have access to the internet. There's no need to leave the house or make any phone calls. It's just one simple online application and you're a big step closer to being approved for that much-needed finance.
Applying for quick cash loans online means no long lines at the bank or sitting on hold for what seems like hours. You can apply, get approved, sign your loan contract and receive your cash without having to take one step outside of your house.
Our online loans range from $300 all the way up to $10,000 and can be repaid over a 12 – 24 month period. So, not only are our loans easy to apply for, they are easy to pay back. Talk about easy loans!
How do online loans from Jacranda Finance work?
To apply for cash loans online, all you need to do is go to our website. Then, use the loan calculator at the top of the page to get started with your application. Simply use the slider to select the amount you want to borrow, choose your repayment period and then click Apply Now.
From there, you'll be taken to our online loans application form which could take you just minutes to complete. Once you have submitted your application, we'll get to work assessing it. Sometimes we're super quick and can get back to you with an outcome in 60 short minutes. However, sometimes it does take longer, especially if you have applied outside of our business hours or we require some additional information. Just sit tight. We'll be in touch with an outcome as soon as we're done assessing your application.
If you are approved, we'll get in touch to go over some final details and then we'll send you a loan contract to sign. As it is online loans you are applying for, the loan contract is completely electronic too. So, no need to print anything off or battle with the scanner.
Once we receive your signature, we'll transfer your personal loan to your nominated bank account. The amount of time it takes for the funds to reflect in your account will depend on the transfer policies of the bank you are with. Many of our clients receive their cash that same day, and some receive it the following business day. Either way, it's quick!
What do I need handy when applying for online loans?
Well, technically you don't need anything when applying for cash loans online. You just need to fill out a few details. These include your:
Contact information
Reason for loan
Internet banking credentials
MyGov account details (if applicable)
Employment information
Do you offer no credit check loans online instant approval?
The short answer to this is no, we don't offer no credit check loans online instant approval. We do, in fact, conduct credit checks on all applications. This is not to make the process that bit more difficult for you. We just like to have all our bases covered when assessing an application so we can ensure the loan's suitability for your current financial situation.
While we don't offer no credit check loans online instant approval, we can assure you we are still more lenient than other more traditional lenders. We have access to custom-built technology that allows us to look at much more than just your credit score.
The process? We have access to a super smart system which will simply use your internet banking logins to obtain a read-only copy of your bank statements. This gives us an accurate representation of your income, expenses, spending habits and your overall relationship with money.
Therefore, even if you do have bad credit, you're not automatically out for the count. We'll assess all aspects of your financial situation and, as long as you meet our eligibility requirements, you may still be approved for cash loans online.
What about loans online instant approval?
If we're talking literal terms then no, we don't offer loans online instant approval. However, we are pretty quick! While we can't give you instant loans, or guarantee same day approval loans, we can still give you one of the fastest loan services in Australia.
Therefore, you could have an outcome on your personal loan in just 60 minutes, as long as you have applied within our normal business hours and we don't require any additional information. You may not be getting loans online instant approval, but you will still get a super fast outcome, plus service with a smile, every time!
The reasons we don't offer online loans instant approval Australia are that, a) our loan specialists need time to assess your application, b) we follow our responsible lending obligations down to a T, and c) we always want to make sure we have all the information we need to confirm your eligibility for our online loans.
Plus, believe it or not, we too need our beauty sleep. This means that, while you can apply for cash loans online at any time of the day, we have our set business hours when we're actually up and assessing your applications.
What are your normal business hours?
The times in which we are up and at 'em are:
Monday to Thursday: 8 am to 6 pm
Friday: 8 am to 4 pm
Saturday: 8 am to 12 pm
If you need to contact us outside of those hours, simply shoot us an email at apply@jfloans.com.au and we'll get back to you as soon as we can!
How do I know if I am eligible for online loans?
As we mentioned just before, we do have some eligibility requirements that you need to meet before applying for our cash loans. So, these state that you must be:
Over the age of 18
An Australian citizen or permanent resident
Receiving a regular income for the last 90 days
Able to provide a valid mobile number and email address
If you're able to tick all four of these off then, regardless of whether you have bad credit, are receiving Centrelink payments, or are a pensioner, you may still be approved for online loans. We just need to make sure that you can afford your loan repayments without digging yourself deeper into the growing hole that is the Australian debt cycle. As a result, we're here to help your financial situation, not hinder it!
So, you do offer online loans to people on Centrelink?
As a homegrown, family lender, we believe in inclusion for all Australians. Therefore, we encourage all eligible Australians to apply for our online loans when they need them! We count Centrelink payments as income. So, as long as you have been receiving your payments for the last 3 months at least, you're more than welcome to submit an application.
You never know unless you try, right? We'll take a good look into your financial situation and help you determine if a personal loan is a right path for you to go down at this time.
What types of online loans do you offer?
In the spirit of giving you options, we offer 3 different types of online loans. These are:
Small unsecured personal loans

From $300 to $2,000
Repaid over a 12 month period
Do not require an asset to attached for security

Medium secured personal loan

From $2,001 to $4,600
Repaid over 12 to 24 months
Require an asset to be attached

Large secured personal loan

From $5,000 to $10,000
Repaid over 12 to 24 months
Require an asset to be attached
If you are applying for a secured loan about $2,000, you will need to attach either your car, motorbike, caravan or boat to your loan for security. We'll just ask for a few extra details in your application.
How much does each type of loan cost?
The fees and charges that are associated with our online loans are subject to individual assessments and will be outlined in your loan contract. However, to give you an idea of what your loan may cost, here are some examples of how they work.
For small unsecured loans from $300 to $2,000:
An establishment fee of 20% of the loan principal
A monthly fee of 4% of the loan principal
A dishonour fee charged for missed payments
Medium secured loans:
An establishment fee of $400
An Annual Percentage Rate of 48%
A dishonour fee charged for missed payments
Large secured loans:
An Annual Percentage Rate of 21.24%
A dishonour fee charge for missed payments
For some more information on the standard costs of online loans, check out ASIC's Moneysmart website, here.
How do I repay my online loans?
Repaying your loan is just as easy as applying for it. When reading over your loan contract, you will see that we have allocated a day in line with your pay cycle for your payments to be directly debited from your account. Therefore, if you wish to change your payment day, give us a call on 1300 189 823 as we may be able to alter the terms depending on the circumstances.
Therefore, as long as you have enough cash in your account to cover the payments, they will just come out automatically. No need to set reminders or risk forgetting. Then, once your loan is paid off, the payments will stop automatically.
So, you're welcome to throw a few extra dollars onto your repayments if you wish. We don't charge you to do so! It will just mean that your loan is paid off quicker and you pay less interest, depending on the loan type.
However, if you miss a payment – if you don't have enough money in your account, for example – you may be charged a direct debit dishonour fee. This is the last thing you need when things already pretty tight. To avoid any extra charges, get in touch with us as soon as you start to struggle and, as long as we have at least 24 hours notice, we may be able to adjust your payment arrangements to suit your change in situation.
Ready to apply for online loans?
So, we're hoping you now have all the information you need to make an informed decision about whether or not a loan is the right thing for you. If you still have a few more questions, check out our FAQ page or send us a message, here. Otherwise, go ahead and scroll to the top of this page to get started with your online loans application!
Looking for cheap car loans? Click here to find out more!