28th February 2023
How Fintech Lenders Assess Personal Loan Applications
Many lenders claim to offer extremely fast processing times for loan applications, with some of them providing same-day outcomes (Jacaranda Finance included).
Last modified: 12th July 2023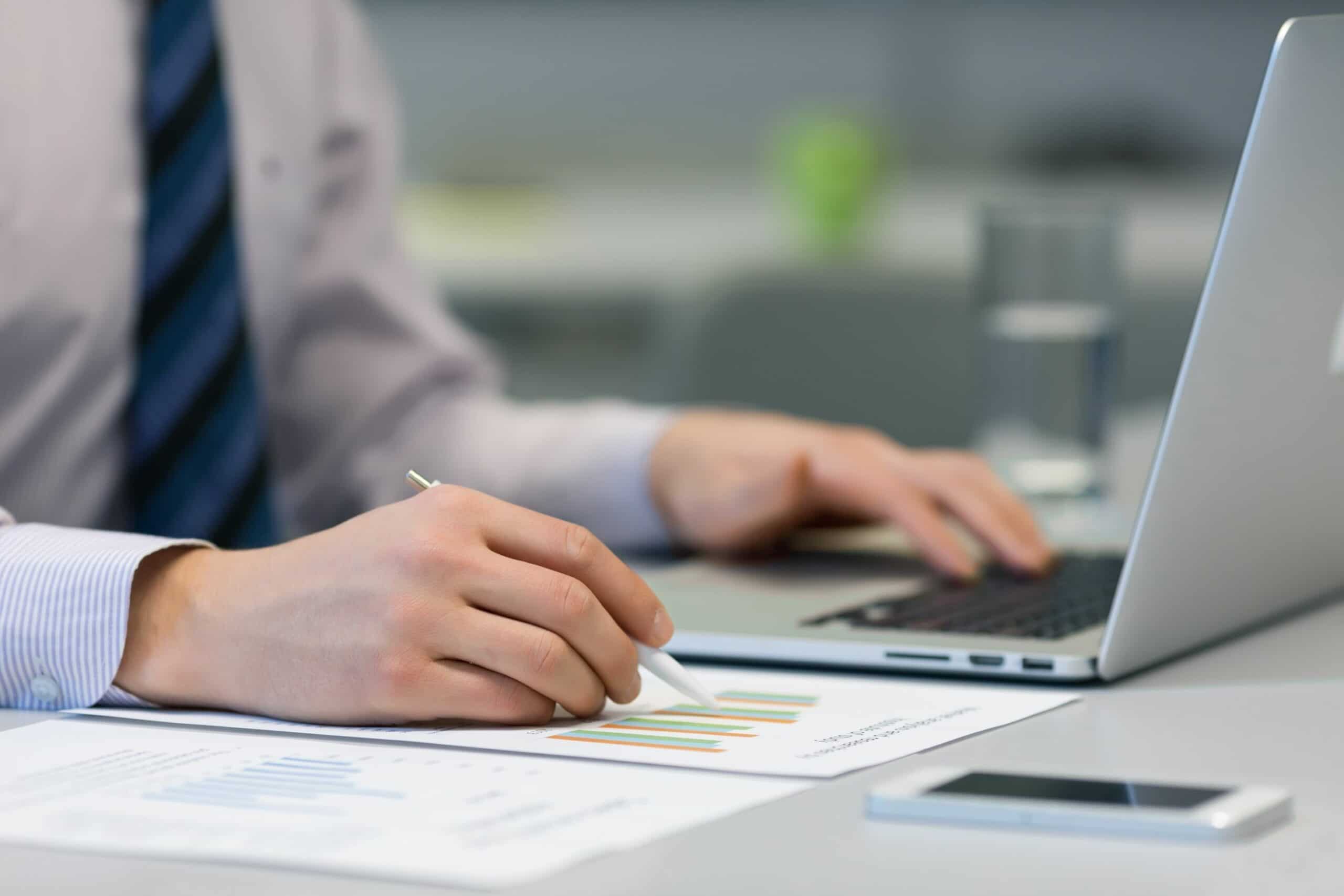 While applying for a loan used to involve lining up at a traditional bank and waiting days to hear back about your application, the internet has enabled more agile online lenders to pop up in the dozens, increasing competition and improving the customer experience and convenience.
This has also seen the average time it takes to approve (or reject) a customer's loan application plummet. But how does this work, and does it still mean it's safe to apply for a loan with a fintech lender like Jacaranda?
Understanding how your loan is processed may be helpful when applying for one in the future, as it can give you a reasonable idea of your chances for approval.
Below, we dive into how fintech lenders process applications, why they're able to process loans faster than banks, and the importance of the fintech industry in general.
On this page:
---
The information on this website is for general information only. It should not be taken as constituting professional advice from the website owner - Jacaranda Finance. Jacaranda Finance is not a financial adviser, and the content on this page does not take into account your objectives, financial situation or needs. You should consider seeking independent legal, financial, taxation or other advice to check how the website information relates to your unique circumstances.
Jacaranda Finance is not liable for any loss caused, whether due to negligence or otherwise arising from the use of, or reliance on, the information provided directly or indirectly by use of this website.
---
What is a 'fintech' lender?
Fintech is short for "financial technology", and refers to any business that uses technology to provide faster, more efficient, and more effective financial services for consumers and other businesses. Some examples include:
Digital lending and credit;
Mobile banking;
Mobile payments;
Cryptocurrency and blockchain;
Insurance - also known as insure-techs;
Share trading
According to Fintech Australia, there are over 800 registered Fintechs in Australia, and the industry is worth several billion dollars already. So essentially, fintech is the future of finance, and a fintech lender is a business that harnesses such technology to provide loans to customers. Jacaranda Finance is an example of a fintech lender, as we operate 100% online and utilise our own propriety technology to provide fast loans.
Why are some lenders faster than others?
Fintech lenders are typically faster than traditional banks because of the innovative technology they use to process their applications. And thanks to fintech lenders like Jacaranda, those older banks are also adapting their loan processing technology to try and improve their speeds.
All things that are now common in the banking industry, from being able to access your bank account online to other finance apps, are all a product of the evolution of fintech over recent years.
In the past, all financing went through brick-and-mortar banks. If a person wanted to request a loan, they had to go into their bank's branch to complete all of their paperwork. Things as simple as just wanting to know an account balance required a person to go into the bank rather than checking their banking app on their phone.
What steps are involved in a personal loan application?
It's important to understand the steps involved in the loan application itself if you're to minimise the time it takes to receive approval. Typically, the first part of an application includes selecting how much you need to borrow, the repayment period (if you have the option), and what the money will be used for.
You can then move forward with beginning your application. Most lenders and banks these days should let you do this online. With Jacaranda, all you have to do is click the 'Get Started' button on our website.
When a person submits a personal loan application, they will be asked a series of questions to determine their eligibility for the loan. Typically, the applicant will need to provide some basic personal information (like their name and contact details), proof of identification (100 points of I.D.), proof of income, and residency status. Some lenders require copies of your bank statements, while other lenders utilise third-party technology which allows an applicant to submit their bank statements digitally through a secure portal that connects with their bank.
Alongside the above information provided by the applicant, another aspect of the eligibility criteria is the applicant's credit history. In other words, whether the person has good credit or bad credit.
As a responsible lending body, Jacaranda Finance conducts a credit check on all applications. However, our assessment process takes into consideration your entire financial situation, meaning your credit score isn't the only determining factor of approval or rejection.
What if you don't meet the eligibility criteria?
Most lenders have a set of lending criteria they must follow. If you don't tick off all of the eligibility requirements as stated by the lender, they are unlikely to proceed with your application.
Traditional lenders, such as banks and credit unions, typically have strict credit requirements, whereas online lenders can sometimes be more lenient. If you don't meet any of these lending requirements, a lender will likely reject your application.
---
What information does Jacaranda Finance require?
The basic eligibility criteria you must meet before submitting an application:
Be at least 19 years of age.
Be employed on a permanent or casual basis.
Have a consistent income going into your own bank account for the last 90 days.
Be in control of your finances and be handling existing financial commitments comfortably.
Be an Australian citizen or permanent resident with a fixed address.
Have an active email address, phone number, and online banking account in your name that belongs to you.
We accept a wider range of credit history than a bank or a prime lender, but we do not recommend submitting an application if:
You are currently or recently bankrupt (you must be three years discharged and in control of your finances)
You are not comfortably repaying your existing financial obligations
Information you will need to provide:
Basic personal information (i.e. full name, address, D.O.B, employer, dependant number as an example)
Current bank statements via third-party secure connection to your bank account
There are instances where our team may need to request further information or supporting documents from you. Don't worry, we will let you know exactly what we need and why we need that information from you.
---
What happens once you press 'submit'?
When you press 'submit', your application is presented to the lender. Again, each company has its own policies and procedures when processing applications. At Jacaranda Finance, we use our own AI and machine learning to process parts of the application, while traditional lenders generally have to complete the application process manually by a bank employee reviewing the information you have submitted.
To give you an idea of how applications are assessed by a fintech lender, the Jacaranda Finance steps are outlined below:
Done by machine: we utilise third-party smart technology where an applicant consents to provide us access to their bank transactions from the last three months and categorises the important information such as income and expenditure. It also gives the application a score based on all of the information analysed. This is different to your credit score.
Done by a person: one of our underwriters retrieves a copy of the applicant's credit report.
All factors of the application, including the person's bank statements and credit history, will be analysed to decide whether they can reasonably afford their loan repayments and ensure their requirements and objectives will be met.
If our underwriter finds that the applicant can comfortably afford the loan repayments, we will send a copy of the electronic loan contract for them to review and sign.
Once we receive the signed contract back from the client, we will transfer the funds directly into the applicant's bank account. They should receive this money within 60 seconds3* during business hours if they have an NPP-enabled bank account.
What do lenders look at when assessing your application?
Each lender will assess loan applications differently based on their own internal criteria. But when assessing your application, here's what they generally look for.
Your employment and income
Having some form of income is essential when applying for a loan, as the lender will need to verify that you'll be able to actually repay what you borrow. They will check your current employment status and salary/income, as well as how long you've held your current jobs. Some lenders might disqualify you based on your income, type of work or if you've only just started a new job.
If you're on benefits like Centrelink, this often can't be your primary source of income to get approved. A common threshold is for at least 50% of your pay to come from work.
Your expenses
Lenders will go through your recent financial history (at least a few months' worth) to see what you've been spending your money on and how much you've been saving. Spending too much money compared to your income, or spending too much on certain categories like gambling can harm your chances of approval.
Cutting back on non-essentials and building up a savings buffer can put you in a better position when you apply.
Your current debts
If you have any loans or credit cards, lenders will factor these in as they are repayments you'll generally need to make. Depending on how much you've already borrowed and owe, they might deem you to be too high of a risk and decline your application.
Your credit score and recent credit activity
Most lenders will check your credit score whenever you apply for finance. As a general rule, the higher your credit score the more likely you are to be approved, as a high credit score indicates that you're a responsible borrower.
Also visible when you submit an application is whether you've done the same with other lenders recently. Doing so too many times can be flagged by an assessor.
'High-risk' debts
Lenders also tend to keep a sharp eye out for some of the 'riskier' classes of debts, which today include the likes of wage advances, short-term payday loans and potentially even buy now, pay later (BNPL).
Whether you're securing the loan or not
Personal loans come with two different options: secured loans or unsecured loans (car loans are almost always secured).
How to increase your chances of loan approval
Our article '10 Tips To Improve Your Chances Of Loan Approval' provides a more detailed breakdown of these, but here are some general things you can do before applying for a personal or car loan:
Clean up your finances
Settle existing debts
Demonstrate genuine savings
Check your credit score
Maintain a consistent income
Check the eligibility criteria
Apply for the right amount
Be honest in your application
Avoid other applications
Find the right lender
How Jacaranda's loans work
Jacaranda Finance is an award-winning online lender that specialises in providing fast, fair and flexible loans to the everyday Australian. We were one of the first lenders in Australia to provide a 60-second loan transfer to approved applicants3, while our state-of-the-art proprietary loan processing technology also means our customers can:
Complete an application in just 5-12 minutes1 depending on their circumstances; and
Receive a same-day outcome on their application2 if they apply during normal business hours
With customer service team members and loan assessors available six days a week, we make it easy to receive the funds they need for life's key expenses.
William is the Content Manager at Jacaranda Finance. He has worked as both a journalist and a media advisor at some of Australia's biggest financial comparison sites such as Canstar, Compare the Market and Savings.com.au, and is passionate about helping Australians find the right money solution for them.
You can get in touch with William via
williamj@jacarandafinance.com.au
.