8th September 2022
How Payday Loans Can Affect Your Loan Application
This article explains how payday loans could hurt your credit history and your loan application.
Last modified: 17th October 2023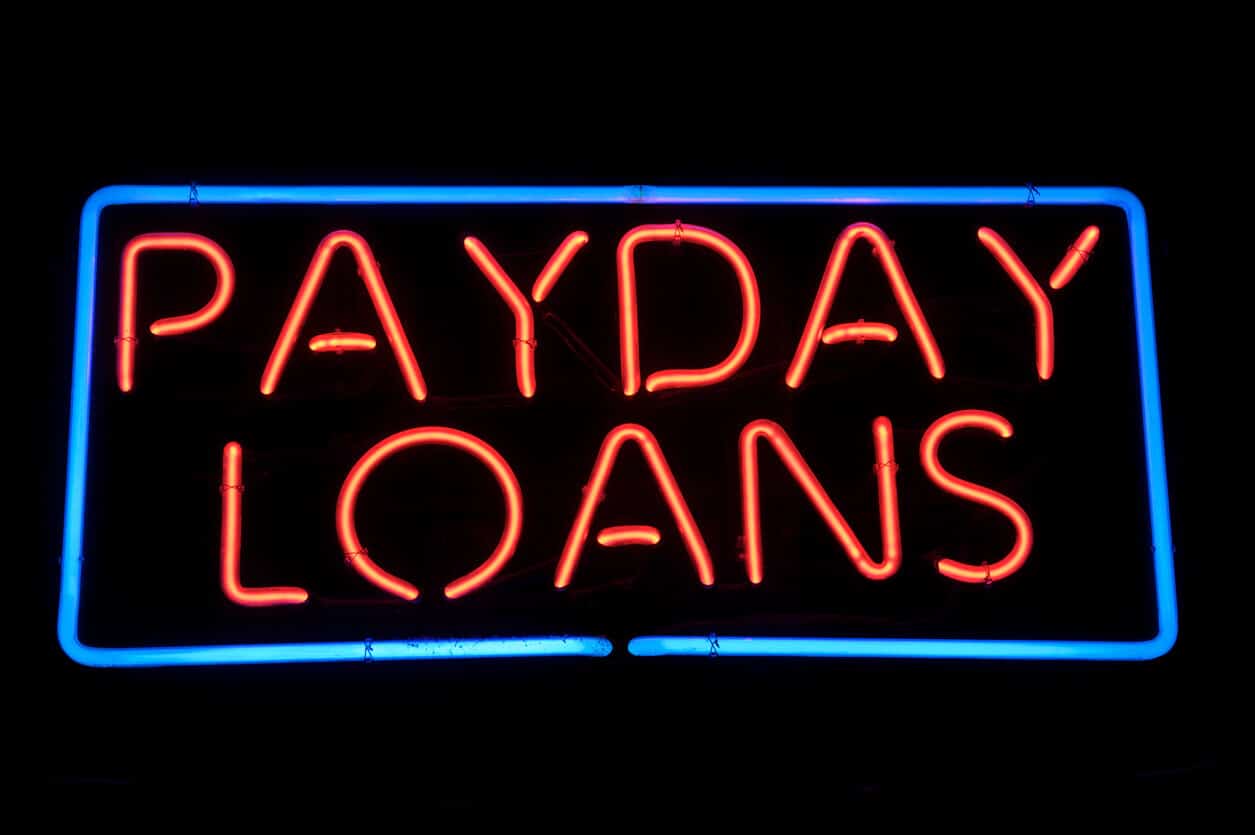 If you're looking for a quick money fix, you might stumble across something called a payday loan. Though it may seem like an attractive option, there are some dangers surrounding this type of lending.
In this article, we'll detail what payday loans are, how they work and how they can affect your chances of approval for a personal or car loan.
This article is the second in a three-part series on things that can harm your loan application. See our previous entries below:
---
On this page:
---
Did you know: Although technically 'Payday Loans' have been banned since 2013, the term is still prevalent within the industry as it is recognisable by consumers. In this article, we use payday loans and small loans interchangeably when referring to SACCs.
---
What is a Payday Loan?
A payday loan, also known as a short-term loan (STL) or small amount credit contract (SACC), is a small loan that typically lets you borrow up to $2,000. Loan terms on payday loans can range from 16 days to a year, which is typically shorter than the loan terms you'd get on a standard personal loan.
Payday loans are infamous for being a costly way to borrow money. MoneySmart.gov.au, the Australian Government's initiative to help everyday Aussies take control of their finances, suggests strongly against payday loans. Warning the public that payday loans aren't the cheapest option, it said "If you're struggling to pay your bills, don't get a payday loan".
Payday loan fees
Payday Lenders legally cannot charge interest on the amount borrowed. However, this does not stop them from charging expensive fees.
A typical payday loan may look like this:
| Fee type | Maximum charge |
| --- | --- |
| Establishment fee | Maximum 20% of the amount borrowed |
| Monthly fee | Maximum 4% per month of the amount borrowed |
| Default fee | Charged for missed payments, varies between lenders. |
Source: ASIC.
Australia's current credit laws state that interest charges cannot be more than 48% per annum. However, payday lenders technically don't charge interest: they charge fees, so they are able to legally charge a lot more than this. According to CHOICE:
"When you unpick the calculation, the interest charges on these loans can come to over 400%.
---
Payday loan example
Hamish owes money to his older sister Jessica for their dad's medical bills. Jessica has been breathing down Hamish's throat for quite some time. Hamish can't exactly make ends meet as it is, so he decides to take out a payday loan for $2,000 over the term of 12 months. He pays Jessica, and though he is not in debt to his sister anymore, he has a big storm coming.
His payday loan has an establishment fee of 20%, equalling $400. The monthly fees are 4% of the amount borrowed, which is $80 a month or a total of $960. Hamish's total amount to repay, including the original borrowed amount, is $3,360. This is $1,360 (or 68%) more than he originally borrowed.
---
How payday loans can affect your credit
Payday loans can have some harmful impacts on your credit score. If you apply for several small loans, your credit score could take a hit which is visible to lenders when they assess your finances.
As payday loans often have significant fees involved, there could be a greater chance of missing repayments. Not only does this hurt your credit score, but it could also be easy to end up in a debt spiral that can have lasting consequences.
Damaging your credit score can be very easy with payday loans.
See also: How to improve your credit score.
How payday loans can affect your loan application
Payday loans could have a negative impact on your loan application when you apply with Jacaranda Finance, or indeed any reputable lender. As Jacaranda can view your transaction and loan history, we can assess your application based on how many STLs you have taken out, as well as a range of other factors.
This is because of something called the debt-to-income ratio (DTI), something lenders consider when assessing creditworthiness. The more times someone takes out a payday loan, the more debt they're taking on relative to their income and the riskier they seem as a borrower. To lenders, payday loans indicate an applicant is in need of quick money fixes, and may not have control of their finances.
"The Jacaranda Finance assessment process will see the number of STLs an applicant has made in the past several months," Ashleigh Garner, Head of Customer Service said.
"If our underwriters deem this number to be excessive, the application will be declined.
"Even if you currently have a good credit score, your application could be hindered by the use of short-term loans."
Tips to get your loan application approved
Generally speaking, you can improve your chances of getting approved for a loan by doing the following:
"It's generally recommended you clean up your finances as best you can in the months leading up to a loan application," Ms Garner said.
"Settle any existing debts you have or consolidate them into one loan; cut down on dangerous expenses like gambling and buy now, pay later purchases; and demonstrate a good savings record by making regular contributions to a savings account.
"Above all, make sure you apply for a realistic loan amount with a lender that suits your needs."
---
Resources for debt help
If you're struggling with payday loans or other debts, you can call the free National Debt Helpline on 1800 007 007 (Monday – Friday). Aboriginal and Torres Strait Islander peoples can also call the free Mob Strong Debt Helpline on 1800 808 488.
ASIC MoneySmart also recommends doing the following:
---
Jacaranda Finance Personal Loans
A Jacaranda Finance personal loan could be a more responsible option than short-term payday loans. Our applications are just as fast if not faster, but offer much more reasonable loan terms.
To get started, simply submit an application through our 100% online application process in as little as five minutes1. Our process is one of the quickest in the business: most applicants will receive an instant outcome. The rest should hear back from us on the same day of submitting an application.2
William is the Content Manager at Jacaranda Finance. He has worked as both a journalist and a media advisor at some of Australia's biggest financial comparison sites such as Canstar, Compare the Market and Savings.com.au, and is passionate about helping Australians find the right money solution for them.
You can get in touch with William via
williamj@jacarandafinance.com.au
.