Home > Dental loans from $2,001 to $10,000, no paperwork!
Dental loans from $2,001 to $10,000, no paperwork!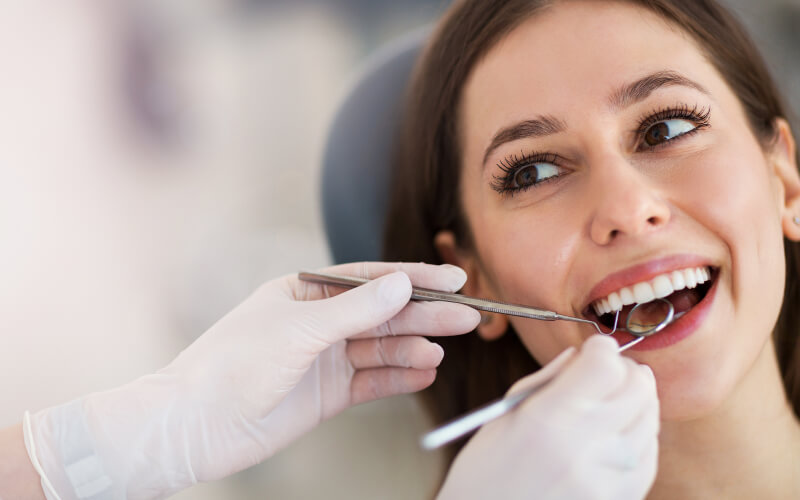 Bad news from the dentist?
If there's one thing that everyone hates almost unanimously, it's going to the dentist. Unfortunately, it's something that we all must do to avoid getting ourselves a pair of those dreaded dentures. However, dental treatment can be very expensive and doesn't fall under that sweet, sweet bulk billing threshold. So, dental loans could be exactly what you need to get and keep those pearly whites looking, well, pearly.
Take a bite out of this!
Why not make your trip to the dentist a little less painful by minimising the amount of damage it wreaks on your wallet? It's never going to be pleasant having a stranger explore the innermost crevasses of your mouth, leaving you in a rather vulnerable position. Dental financing might be just the thing to add a little more comfort to your visit to the chair.
What are dental loans?
Dentals loans are simply small personal loans, medium secured personal loans, or large secured personal loans that are used to cover the coast of dental treatments. Whether it be for braces, wisdom tooth removal, veneers, or the dreaded root canal, our loans could have you covered!
Your smile is the window to your heart, so it's important to look after it. Loans for dental work from Jacaranda Finance will help you keep that window looking crystal. Therefore, with small personal loans from $300 to $2,000, medium secured personal loans from $2,001 to $4,600, and large secured personal loans from $5,000 to $10,000 you can stop stressing about the pain of paying for the dentist and just focus on keeping your cool while you're there.
Our dental loans come with easy repayment periods of 13-24 months. Therefore, this means you'll have plenty of breathing room when it comes to paying off your loan. We don't want the whole process to be like pulling teeth which is why we have designed our dental loans to be as fast and simple as they could possibly be.
How do dental loans work?
If you've been to the dentist a few times before then you'll know the drill: generally, the payment hurts more than the actual treatment. However, with the right dental financing from Jacaranda Finance, your bank account will be left unharmed.
Our application form is completed 100% online which means you can apply from anywhere, at any time. You could even be sitting in the dentist's waiting room and submit an application to us. It could even be tooth hurty in the morning and your tooth is very hurty! It doesn't matter! All you need to do is jump online to our website, fill out our loans calculator at the top of the page and click Apply Now.
You'll be taken to our simple application form which could only take you a few minutes to complete. The information you'll be asked for includes:
The amount you want to borrow and your repayment period
Current, valid contact information
Personal details
The reason for your loan
Employment details
Your internet banking credentials so we can verify your income
Your MyGov account details so we can access your Centrelink Income Statements (only if you receive Centrelink payments)
Details of the car, motorbike or caravan you are attaching to your loan as security. This is only if you're applying for secured personal loans over $2,001
How long will it take to receive my dental loans?
So, once you've submitted your application, we'll let you know straight away if we're able to make you an offer. This will be your conditional approval. Once you've received that just make sure you don't stray too far from your phone. It could only take us an hour to come back to you with an official offer. However, this will depend on whether you have applied within business hours and if we require any additional information. Someone from our team will get in touch to go over some final details and then we'll send you your electronic loan contract. Once you've signed it and sent it back to us, we'll transfer you your dental financing!
Therefore, it could be a matter of mere minutes before you have the money in your account. However, this will be up to the policies of the bank you are with and completely out of our control. Generally, the worst case scenario is that you'll receive the funds the following business day.
Do you approve dental loans for low-income earners?
We sure can!
With the increase in dental costs and the decrease in the regular Australian household being able to afford dental treatment, there has been a steady increase in the number of Australian households using dental loans.
Unfortunately, tooth decay doesn't rest for anyone, regardless of how much they earn. Therefore, we're big believers in giving everyone a fair go. We just need to know that you can afford to repay your loans without jeopardizing your financial stability. As a low-income earner, you'll just need to be receiving a regular and stable income into your account for at least the last 90 days to qualify. This can be in the form of work wages or Centrelink payments.
My child needs braces, can I get loans for braces?
Absolutely! Braces can be a very expensive exercise for a parent especially if they don't have insurance and your child is in need of them fast. As a result, the bills can add up very quickly between x-rays and appointments. However, there is no need to worry as all you need to do is hit the APPLY NOW button at the top of the page. There's no need to sacrifice your child's smile because of the expenses of dental treatment.
Fill in the application form and we could even have your dental loan the same day!
Do you offer dental implants finance options?
Sure! Our loans can be used for anything you like. We have plenty of dental implants finance options available to you when you need them. Some examples of our dental implants finance options include:
Crowns and caps
Fillings and repairs
Root canals
Veneers
Braces
Dentures
Sealants
Removals and extractions
Bridges and implants
Gum surgery
Tooth whitening
Therefore, whatever dental implants finance options you decide to go with, Jacaranda Finance will be there to help make sure you get the care you need.
Can I get dental loans with bad credit?
As we take our responsible lending obligations very seriously, we do adhere to certain lending regulations. However, while we do run credit checks on new clients, this is not the only thing we look at. As a result, we also tend to be a little more lenient than banks and other traditional lenders.
Therefore, as a result, we are firm believers that the past is the past and people's spending habits and relationships with money can change. Therefore, we prefer to focus more on your income and recent spending habits from the last 90 days. This gives a much clearer representation of your true financial situation and it allows us to assess your borrowing credibility more accurately.
So, if your bad credit has seen you knocked back from being approved in the past, Jacaranda Finance could be just what you need to push your finances into the future with a healthy smile on your face.
How can I improve my credit score
Considering we have certain responsible lending obligations to adhere to, your credit score may hurt your chances of getting loan approval. However, there are steps you can take to improve your credit score and your chances of getting approved for your next loan. Boost your credit score and show you are a reliable borrower by following some of these simple steps:
Pay everything on time.

Bills, loans, credit cards; All these payments can add up and can take a toll on your finances. Missing any type of payment can take a huge toll on your finances and lower your credit score. Not only would you be charged with missed payment fees, but when things add up, they become more difficult to manage. One of the best steps to ensure all your payments are made on time is by setting up automatic repayments. By setting up auto-pay, you will have nothing to worry about apart from ensuring there are sufficient funds in your account. 

Check your credit report.

Have you been checking your credit report at least once every 12 months? By consistently reviewing your credit report, not only are you keeping track of your progress, but you're also ensuring no errors have been listed that could be affecting your rating. This step is important and completely free! You're entitled to one free report every year or within 3 months of receiving credit rejection. If you notice any errors, make sure to contact either your credit provider, reporting agency or even the office of the Privacy Commissioner as soon as possible. The longer you wait out an error, the harder it can get to resolve. 

Take out a credit card.

This may sound odd, but having no debt whatsoever doesn't necessarily boost your credit rating. Maintaining a measured credit card use is perceived as an ability to manage your debt by lenders and boosts your credit-worthiness.

Don't take out too many loans. Every credit application made gets listed on your credit report. Having too many applications within a short timeframe does, in fact, lower your credit score. The reason having too many applications is bad for your credit score is because it illustrates a sign of financial desperation.
How do I repay my dental loans?
Repayment could not be easier!
Once your loan is finalised, we will set up a direct debit for you straight from your account. We'll just ask you to pick a day – weekly, fortnightly or monthly – in which you'd like this direct debit to come out and we'll take care of the rest. There's no need to worry about pesky bills or risk forgetting to pay them! Just make sure you nominate a day that works with your pay cycle and budget and then each payment will be automatically deducted from your account. You'll never have to lift a finger.
Then, once your loan is paid off, the payments will stop automatically. No fuss, no worry! It's all taken care of for you!
So, the only time you'll ever need to think about your payments is if you wish to throw a few more dollar onto them. You'll just need to let us know so we can adjust the automatic payment amount. We always recommend to our clients that they try and pay their loan off as quickly as possible. This is due to the fact that we won't charge you to pay your loan off early. Some lenders will add exit fees to their loans, not us! Therefore, paying a loan out early with Jacaranda Finance will only mean that you'll only end up saving money on interest and other fees.
What should I consider before applying?
Taking out dental financing is a commitment and, just like any commitment, it's important to be sure before making a final decision. Therefore, some things to consider include:
So, what is the dental financing for?
Am I eligible?

You must be over the age of 18
An Australian citizen or permanent resident
Have a regular source of income
Have a valid phone number and email address

How long do I have to repay the loan?