Home > Blog Posts > Looking For Bad Credit Loans? Jacaranda Has the Lowdown On Everything You Need to Know
Looking For Bad Credit Loans? Jacaranda Has the Lowdown On Everything You Need to Know
September 2, 2019

●

10 minute read

●
Authoritative Source
Jacaranda Team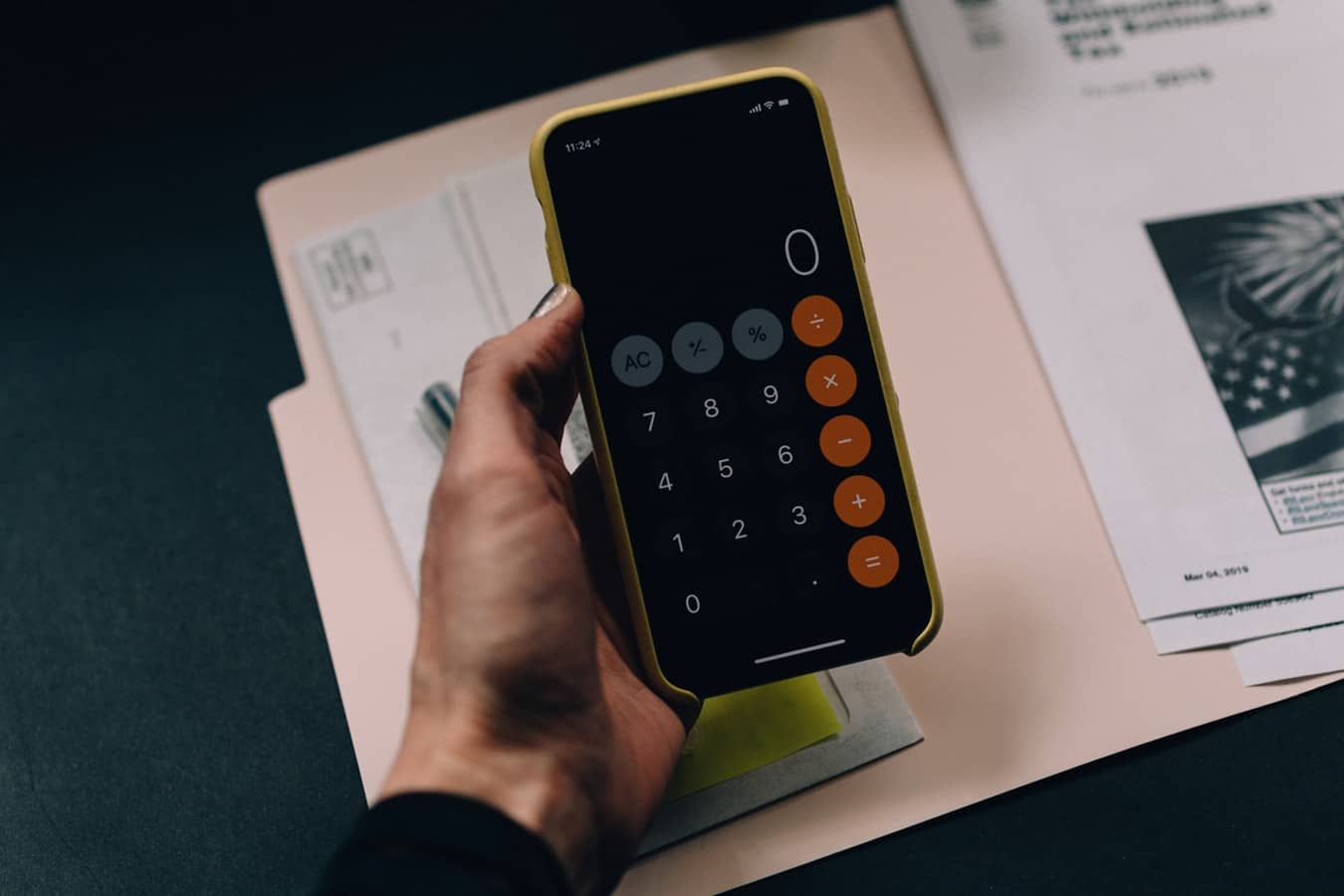 Can you get finance with bad credit? If the mention of credit history leaves you feeling unsure and anxious, you are not alone. Yet at Jacaranda, we don't think bad credit should stand in the way of a personal loan. Getting a personal loan with bad credit shouldn't be impossible and that's why we do our best to give all Aussies a fair go at bad credit loans.
Jacaranda Finance is proud to be Australia wide. So, regardless of whether you've been googling 'bad credit loans Brisbane' or 'bad credit loans Perth', you can rely on Jacaranda do lend a hand wherever you are.
Understanding Bad Credit Loans – Your Credit History
Credit history is an important factor in any adult's life, however, most people are unsure what those two feared words mean.
A low credit score and poor credit history can be the result of various things. These things can be as simple as a missed or late payment on a phone bill, utilities bills, loans or credit cards. At Jacaranda, we understand that often making these payments on time can be a challenge in our busy lives and can easily be forgotten. Even if you manage to catch up and pay something you have missed, it is still listed on your credit report.
How Could Bad Credit Affect Me?
Basically, a credit history is your financial track record and can have a huge impact on your ability to acquire a loan. Consequently, bad credit can mean the difference between you being able to buy a car to get to work. Of course bad credit will make it nearly impossible to get a home loan, but it can also impact on your ability to rent a house as well.
Your credit history can seem so minor, but it can impact so heavily on these things that are taken for granted in our lives. Often, if you are approved for a loan, bad credit can make the interest rates far more expensive and the fees and charges higher. The good news is, this is not the case at Jacaranda Finance. We don't think bad credit should be the end of the world. So, we do our best to take a realistic look at your finances. What does this mean? Well, we'll take a look at your current financial circumstances by checking bank statements, employment status and pre-existing financial commitments to gauge whether or not a personal loan is right for you. It is important to remember, however, that Jacaranda Finance will still conduct a credit score check.
How Can I Improve My Credit History?
Are you wondering how you could improve your credit history? Being approved for any type of finance and making the repayments on time is a step in the right direction. Paying bills on time, paying off existing debt as well as keeping balances low on credit cards are just some of the ways to improve your credit score. Options such as debt consolidation loans are also available as a way of rolling all existing debt into one easy repayment. Balance transfer credit cards that merge various credit card debts into one place or a quick loans such as personal loans or cash advances also assist in building a positive credit history.
Need Finance Bad Credit? We Can Help!
At Jacaranda Finance, we believe all Aussies should be entitled to financial freedom. That's why we have revolutionised the lending game. Our team of lending experts do their best to make it easier for you to get finance with bad credit because we understand that sometimes things don't go exactly to plan. Bad credit can often sneak up on you and before you know it you're in a sticky situation. If you've been wondering 'can I get finance with bad credit?' then you've come to the right place.
At Jacaranda, we don't claim to approve every applicant. However, we will guarantee you a fair and reasonable assessment on a bad credit loan. Our team takes a realistic look at your finances. That means we won't just look at your credit rating. At Jacaranda, we believe that the most important part is how you are going to repay your loan. Your current employment status, bank statements and financial commitments will all be taken into consideration by our experienced lending team.
Small Unsecured Personal Loans
Wondering if you could be approved for a small unsecured personal loan with bad credit history? A small unsecured personal or short term loan with Jacaranda Finance is a great place to start. The Jacaranda team looks at more than just your credit history during our loan assessment process. We will assess your current situation and see what we can do. It is important to remember that Jacaranda does not boast approval for every loan applicant. However, we do guarantee all applicants a fair go at a small unsecured personal loan.
Your Credit History Is History
Jacaranda Finance offers a wide range of loans to suit our applicants needs. We believe that your credit history is in fact, history. If you need a bad credit loan, we will work with you and do our best to give you a fair go! At Jacaranda, we do our best to assess your application for a bad credit loan within 60 minutes. If your loan application is approved you could have the cash within 60 seconds with our instant bank transfer system.
At Jacaranda, we do our best to give all of our applicants a fair go at a personal loan. However, it is important to remember that we do still conduct credit rating checks. As part of our commitment to responsible lending, our team will still check your credit score. We do this to ensure the loan you are applying for is viable for your individual circumstances.
Small Personal Loans Could Improve Your Credit Score
Making simple, affordable repayments on a small personal loan shows that you're capable of managing financial commitments and this could mean that larger institutions, such as banks, will see that you are reliable. Something as simple as a bad credit personal loan or cash advance can set you on your way to being approved for larger commitments such as home or car loans in the future.
Things To Consider Before Borrowing
If you're considering bad credit loans as an option for you, make sure you take the time to fully consider your situation. If you're ever unsure of any financial decision seek help from a free financial counsellor that are available nation-wide. It is also important to only apply for finance when you are confident that you will be able to make the repayments. At Jacaranda, we conduct a thorough and responsible assessment of every application, however, it is always the responsibility of the applicant to ensure the repayments are met.
Understanding your budget and the impact any new financial commitment will have on it is vital. Be certain that you're aware of when the repayments are due and being confident that you will be left with enough money for all your other expenses, especially your day to day living costs, is vital. Once you have a detailed budget and are in control of all your expenses, you can minimise the debt you owe and maximise your financial freedom.
Responsible Lending & Bad Credit Loans
Nowadays, there are a variety of companies out there who claim to provide bad credit loans with the guarantee of fast approval and instant transfers. At Jacaranda, we do not guarantee approval for any loans, let alone bad credit loans. Our team abides strictly by the code for responsible lending. But what does that mean?
Essentially, we properly assess every applicant to ensure a personal loan is right for their individual circumstances. At Jacaranda, we do not lend cash to applicants that do not have the means to repay their loan. Our team strives to promote financial health and wellbeing – basically, we don't want to get you into a compromising situation.
Who Can Apply?
Wondering whether you could be eligible for bad credit finance with Jacaranda? The good news is, we like to keep things as simple as possible. So, if you can meet the following criteria, you could scroll up and apply for Jacaranda's finance options for bad credit:
All applicants need to be aged 18 or over;
Applicants must be able to provide 100 points of identification;
Every applicant must have received some type of regular income for the last 90-day into their own bank account;
All applicants must have an active mobile phone number and email address;
Applicants must have internet banking set up and ready to be used.
Seems pretty straight forward, right? That's exactly how we like it! At Jacaranda, we pride ourselves on being realistic and down to earth. We do our best to keep the application process simple and easy. No hassles and no fuss. We don't do paper forms or long waiting lines. Once you have submitted an application, our team will do their best to get back to you with an outcome in 60 minutes. If your application is approved, our instant bank transfer could mean the cash will be in your account in 60 seconds!
What Documents Are Required?
At Jacaranda, we don't want to make things more complicated than they need to be. That's why we only ask you to provide what's necessary. In terms of documentation, it can all be submitted online in just a couple of minutes. Here's what you'll need to have handy to apply:
Online banking details;
Employer contact details;
An active email address and mobile number;
The reason you are applying for the loan;
Your myGov details (if you are receiving Centrelink payments).
Online Banking Details
At Jacaranda Finance, we like to take a realistic look at your finances. So, we use online banking details to access your bank statements – there's no need to panic, we won't actually look at your real bank account. Our team uses your bank statements to get a better idea of your income, regular deposits and spending habits. All of these factors play a part in determining whether or not you will be able to repay a personal loan. At Jacaranda, we are proud to be responsible lenders. There is no need to stress about the security of your bank details, our team uses the latest in safe banking technology to ensure your information is encrypted.
Employment Checks
Does Jacaranda Finance conduct employment checks? Yes, we do. As a part of our commitment to responsible lending, Jacaranda will always conduct employment checks. Why do we conduct employment checks? Our team conducts employment checks to ensure our applicants have the means of repayment. We want to promote financial freedom, not dig you into further debt. There is no need to worry about a member of the Jacaranda team contacting your employer, we are highly trained and experienced and will never disclose personal information or the reason why you are applying for a personal loan. The privacy and confidentiality of our applicant is our top priority.
No Hidden Fees Or Charges
That's right! When you apply for a personal loan with Jacaranda there are no nasty surprises. At Jacaranda we are upfront and honest. Our team believes in 100% transparency for our customers. All fees and charges will be made clear in our agreement. That being said, it is important to remember that it is the applicant's responsibility to ensure they are aware of any incurring charges from late or failed payments. We encourage our applicants to read over their contract carefully and get in touch with our team to clear up any discrepancies.
What Are You Waiting For?
So, what are you waiting for? If bad credit has held you back in the past it doesn't have to anymore. If you've been wondering how to get finance with bad credit then Jacaranda could be the answer. You could scroll up and submit an application right now… it could only take a matter of minutes!
Want to read more? Jacaranda has the Millennial's Guide To Buying A Home Part 1 and Part 2 now on the blog!