Sydney Dwellers! Apply for Cash Loans Sydney Today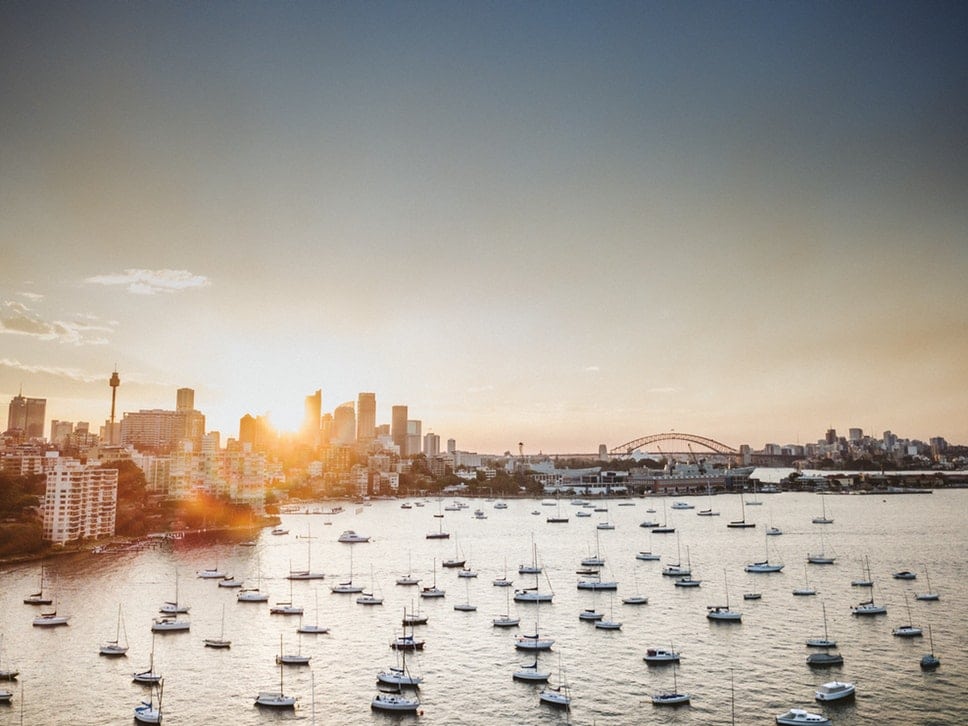 Life is often a series of unexpected events. Why should that stop you or your family from doing the things you want in life? When stressful situations crop up, cash loans Sydney offers its residents can help them out of a tight spot.
At Jacaranda Finance, we offer some of the best and fastest cash loans Australia has to offer!
If you've been looking for a reliable and reputable loan provider in Sydney, your search ends here. Jacaranda Finance is here to support you through any financial hardship that comes your way. Our fast cash loans in Sydney can help the down-on-luck traveller or unlucky resident.
As the most expensive city in Australia, Sydney is both a blessing and a curse. As it attracts a large number of tourists per year and is a financial hub, Sydney's high cost of living can be difficult to cope with. Luckily, Jacaranda Finance's unbiased views can offer instant cash loans in Sydney to help the average person in making ends meet.
Let us guide you in conducting loan calculations so that you get the loan that is right for you.
What is the purpose of a cash loan?
Have you ever had those months where everything seems to go wrong? Maybe your car broke down, your child had an unexpected trip to the doctor and your monthly paycheck just won't stretch far enough. Fast cash loans within Sydney have several benefits, including:
Cash loans can be approved quickly, usually within hours of application. Funds are then made available almost immediately after approval, between a few hours to two days following approval. Delivery of your funds into your bank account will depend on the speed of your bank.
Financial breathing room.
A cash loan can give you access to funds when you need it, allowing your budget a bit of room to stretch before payday when needed.
Most lenders offer a secure online application through third-party applications where your financial statements are assessed. This helps to make the process quick as well as safe.
Does it cost to apply for a loan?
No! Our application is 100% free, online and paperwork free. In fact, time-wise our online loans application costs nothing at all. Complete our application in minutes and receive an outcome, quickly!
Our loan calculator breaks down all the costs involved in applying for a fast cash loan in Sydney. That way, you're not surprised with hidden costs.
Who is eligiable for a loan?
Anyone is welcome to apply; Jacaranda Finance doesn't discriminate because we know that unexpected events can occur to anyone. We will consider your application long as you meet the following requirements:
18 years of age or older
An Australian Citizen or Permanent Resident
Receiving a regular income for 3 months
Contactable via phone
Even if you have a bad credit history or are currently bankrupt, you may still be eligible to apply. As our quick cash loans in Sydney are assessed on affordability and suitability, even residents on Centrelink or other government benefits can apply. You're already on your way to getting the instant cash loans Sydney offers!
After we've conducted our assessment and approved you for your cash loans Sydney provides, we'll send you an electronic contract. All you've got to do is sign it and we will send the money to your bank account by 4:30 pm AEST that banking day! Times will vary depending on the speed of your bank. So, you can stop worrying about money and enjoy your cash loans Sydney style – exploring the sights and activities the city has to offer.
What happens if I can't pay or need an extension?
Not to worry! Fast cash loans Sydney offers require repayments to be on time. However, if you're in a tight spot, contact Jacaranda Finance immediately so that we can come to an agreement that helps both parties. We do request that clients give us 24 hours' notice if they are unable to make their scheduled repayment. This helps you avoid unnecessary penalties.
Sign me up! Where in Sydney is it available?
Jacaranda Finance is a completely online company, which means that you can apply for quick cash loans Sydney, from the comfort of your own home! We don't have a stack of paperwork for you to fill out, nor do we need to inconvenience you by making you physically apply for your loan. We understand that everyone is busy and life doesn't take a break. Apply from your smartphone or computer for instant cash loans in Sydney.
Although we're an online company, customer service is very important and we want to make sure our clients are happy. Therefore, you can call or email us if you need more information or a friendly helping hand.
Not to worry! Fast cash loans Sydney offers require repayments to be on time. However, if you're in a tight spot, contact Jacaranda Finance immediately so that we can come to an agreement that helps both parties. We do request that clients give us 24 hours' notice if they are unable to make their scheduled repayment. This helps you avoid unnecessary penalties.
Jacaranda Finance has made the repayment process as painless and upfront as possible. Your agreed upon repayment amounts are directly deducted from your bank account each pay cycle. This leaves you hassle-free and you don't have to worry about when the money will be deducted.
Can I take out more then one loan at a time?
Life has many facets and we understand if you require quick cash loans in Sydney for various needs. While you can apply for a loan at any time, as per our responsible lending obligations, we will only be able to grant you loans that are suitable and feasible for your situation. Get in contact with us today to see what options you have available.
If you've been approved for cash loans Sydney the world is your oyster!
Everyone has seen the Sydney Opera House. After all, it's been featured in enough popular movies, like Finding Nemo. Therefore, it makes sense that Sydney is also one of the most environmentally friendly, global and interconnected cities in the world. As it's often seen as the gateway to Asia, Sydney is the preferred destination for international businesses, tourists and students. In the last 10 years, Sydney has also become the largest and fastest growing local area within New South Wales. While this has impacted the standard of living and costs of the city, there are reputable cash loans Sydney has made available to its residents. So, anyone can enjoy all the city has to offer, even visitors. We can also help you explore Sydney with one of our travel cost loans.
Most worthy ways to spend your time in Sydney
Bondi Icebergs Pool
After the Sydney Opera House and Harbour Bridge, this is probably the most recognisable landmark in Sydney. It's certainly the most photographed saltwater pool in Australia, dominating many of our Instagram feeds. From the semi-enclosed pool, visitors can watch waves crash over them. This experience costs less than 10 bucks and is worth every penny.
Food Trail
The vast amount of food stalls in Sydney make it a foodie heaven. From Hubert, an award-winning French restaurant, to Momofuku Seiobo, a Caribbean-Japanese new-age restaurant, there is something for all taste buds.
Targona Zoo
Located alongside the water, this zoo not only has cute Koalas and elephants but a stunning view of the city harbour. Check out some of the scariest looking spiders you've ever seen in your life or cuddle up to a performing seal. With a little help from cash loans Sydney could be the treat your family deserves this year.
Hacienda Bar Sydney
If you're looking for something to do with that special someone, Hacienda Bar has some of the most incredible harbour views. From the ferry wharves along the Quay to the Harbour Bridge, catch the sunset from its floor to ceiling windows. The soft lounge sofa, decorative vines and garlands, and gentle orb lighting set a very romantic mood. The Caribbean theme is simply the cherry on top of the ice-cream because it creates a relaxed atmosphere.
Sydney Harbour Bridge Climb
On a clear day, visitors can climb the never-ending staircase to the top of the Sydney Harbour. By night this climb is even more impressive. This once-in-a-lifetime experience should be viewed as an investment rather than an expense.
Sydney by Kayak
Sydney's location makes it the prime place for kayaking. With a variety of deep gorges, beaches, babbling creeks and sandstone outcrops visitors are never left wanting a change of scenery. The sunrise on the water in your kayak is the perfect photo opportunity to summarize your trip to Sydney.
Carriageworks by Farmers Markets
This popular market is only open on the weekends but offers a wide range of seasonal produce. Be it organic or biodynamic, the market supports local farmers across New South Wales.
Sydney Seaplanes
There's nothing like viewing a city from the air. Sydney Seaplanes run 15 flights a day, all year round. View Sydney's sandstone coastline on a short scenic tour or, splurge a little and join the fly-and-dine experience.
Sydney on a budget
Royal Botanic Gardens Sydney
True to its environmentally-friendly status, the Royal Botanic Gardens in Sydney are believed to be the oldest public gardens south of the equator. Dating back to the 1800's, this huge conservatory of flora and fauna is a piece of heaven in an otherwise buzzing city.
Gordon's Bay
Everyone does the walk from Bondi to Coogee Beach, but few know about Gordon's Bay. A secluded but deeply gully that begs you to go swimming or snorkelling. Discover the underwater nature trail (don't worry, there are markers to make sure you don't get lost) and learn about the local sea life. The 600-meter trail has lots of friendly starfish, sea urchins, cuttlefish and blue gropers.
Wendy's Secret Garden
Located in Lavender Bay, this is the secret garden within artist Brett Whiteley's home. Despite its complete view of the Sydney Harbour Bridge, the land was left unkempt for years. Lack of maintenance saw the garden overgrown and overrun with rubbish. It was only after Whiteley's death that his widow, Wendy, turned her attention to the garden. She used her grief to turn it into an enchanting space with exotic herbs and towering fig trees. Today, it is both public land and an ode to love.
Royal National Park
Less than an hour's drive from the central business district, this massive park has bushland as far as the eye can see. Lining the south coast of Sydney, it's perfect for swimming, trekking, picnicking or a weekend getaway. It is easiest to access the park if you drive, but the ferry from Cronulla is much more scenic and attractive. While you can't do the entire 26-kilometre coastal walk in one day, visitors can explore it in batches.
Manly Ferry
Whether you're making the trip for the umpteenth time or a visitor climbing aboard with fresh eyes, the Manly Ferry voyage is a thrill – from the soothing chug of the motors and the tranquil churn of the big blue beneath to the smug serenity that comes with knowing you live in such a beautiful city. Riding the Manly Ferry is a classic and just one of our favourite ferry rides in this city.
Visiting Sydney and never want to leave? Try one of our relocation loans!
Conclusion
When you have an urgent need for cash, fast loans can bring relief. At Jacaranda Finance, we aim to remove the headache associated with loan applications. Since we're based online, Sydney cash loans can be applied to help anyone in need. Submit your application in under 10 minutes but make sure you take another 10 minutes to consider your decision. It is crucial that you are able to make your repayments so that you don't cause further financial harm to yourself or your family. Once you've done this, you're ready to click apply!
Want to know more? Jacaranda has the low down on title loans!