Home > Cash Loans Adelaide – Everything You Need To Know!
Cash Loans Adelaide – Everything You Need To Know!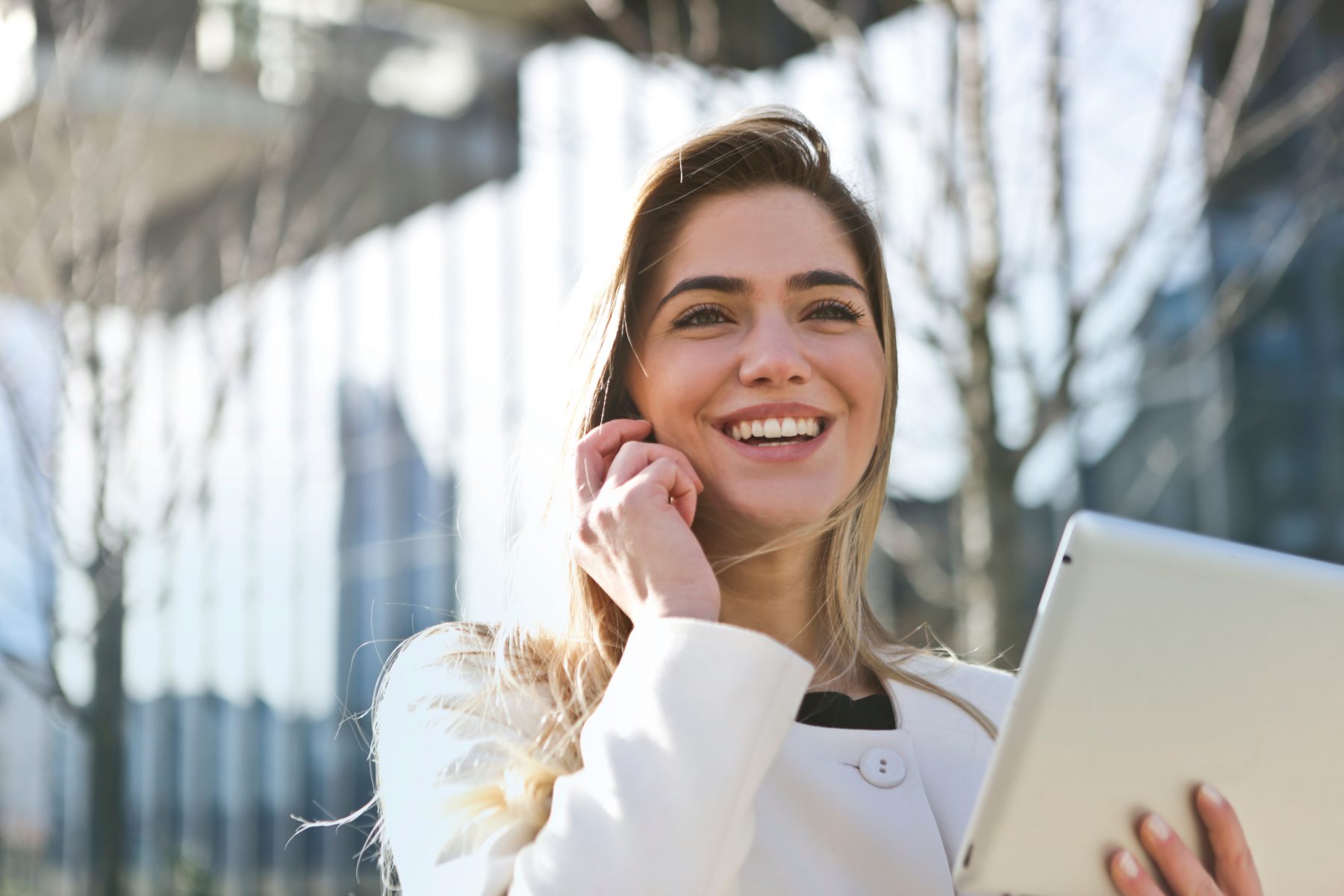 All-Type Loans Adelaide With Terms Of Up To 2 Years
Jacaranda Finance is a lender who is ready and willing to help anyone eligible for our cash loans. Some applications are even approved on the same business day. Clients looking for cash loans in Adelaide have every reason to apply now. We are considerate and review all applications for fast loans in Adelaide very carefully.
Cash lenders like Jacaranda Finance provide loans at a given interest rate. Cash loans in Adelaide of up to $10,000 can be used to cover any personal expense. Recipients can use the loan to pay medical or dental bills, to pay for a holiday, pay off a credit card, or cover home or vehicle repair. So, you can even use the cash to cover some of your car purchase costs – you'd be surprised at the rate, at which demand for car loans in Adelaide is increasing.
Cash Loans Adelaide: A Factor of the Buoyant Local Economy
The capital of South Australia has a culturally complex population of approximately 1.5 million. Its growing workforce is mainly comprised of social assistance and health care providers, therefore, this middle economic class can benefit from personal loans in Adelaide most. Around a third of the diverse regional community is made up of migrants, so, four-fifths of the entire population of South Australia resides within the limits of this centralised and busy metropolitan area.
Adelaide has won a number of awards, including one for being in the top ten cities in the world to live in. Understandably, it's the main driver of South Australian economy, accounting for over 80% of the gross state product.
How do we at Jacaranda Finance manage to stay competitive in this cutthroat sector?
Fast Cash Loans Adelaide: The Last Thing You Can Do is Wait
We at Jacaranda Finance understand the last thing you can do is wait at a time of urgent financial need. And such need can arise for any number of reasons: low cash reserves, overdue bills, emergency medical care costs or car repairs, late fees on another loan, and more. So, despite, or maybe precisely due to, the buoyant regional economy, many residents of the South Australian capital are finding themselves in urgent need of cash.
Quick loans Adelaide have become popular with locals because it is getting harder to set money aside for a rainy day. This is because the costs of living are increasing faster than the minimum wage. What's more, the influx of workers means more candidates are competing for fewer jobs, therefore driving wages down in some sectors.
Jacaranda Finance accepts and approves loan applications 100% online. So, our cash loan application process is fast and simple. Cash loans Adelaide are one of the best solutions to short-term debt settlement, therefore, we save you the time and frustration of dealing with traditional lenders. We have helped many people who were misjudged and rejected by banks make ends meet.
Quick Loans in Adelaide from an Established Provider
Jacaranda Finance has a history of providing professional services and demonstrating exemplary lending behaviour. We take pride in the quality of our services with a straightforward application process, fast response times, and transparent costs. We are among the best providers of cash loans in Adelaide.
Don't just assume you'll never be approved for a fast loan – take a chance and apply now. The applications are free, and we offer a wide variety of cash loans in Adelaide to people from all walks of life. We do perform credit checks, but poor credit doesn't have to be an obstacle between you and quick cash loans.
The whole loan process, from application to disbursement, can transpire on the same business day. Jacaranda Finance is a highly trusted and reputable lender who complies with the National Consumer Credit Protection Act very strictly. Furthermore, we have our own lending criteria that we uphold 100% of the time. We never offer more cash than we think the recipient can repay comfortably.
Jacaranda Finance charge reasonable rates and have no hidden charges, therefore, our terms are fully transparent. We make sure everything is crystal clear from the start. Our clients are never in for a nasty surprise along the way.
What cash loans Adelaide do you offer?
At Jacaranda, we can provide 3 different types of personal loans: small, medium and large personal loans. Here are some details of these loans:  
| Loan Type | Secured Options | Loan amount | Loan term |
| --- | --- | --- | --- |
| Small Bad Credit Loan | Unsecured | $300 to $2,000 | 9 to 12 months |
| Medium Cash Loan | Can be Secured | $2,001 to $4,600 | 9 to 24 months |
| Large Personal Loan | Secured | $5,000 | 9 to 24 months |
You can find more information about our interest rates and fees on our costs page.
For more information on the standard costs of cash loans Brisbane, check out Moneysmart.
We at Jacaranda Finance Care About Personal Data Safety
Jacaranda Finance uses modern, secure technology to collect data. This technology is utilised to view bank statements and other documents to validate applications without unnecessary paperwork. Our level of security is on par with the highest international standards for data protection. Bank statements are in read-only format. Our clients can rest assured their data is safe when applying for cash loans in Adelaide. Their online banking password cannot be accessed.
How To Find Out If You're Eligible to Get Cash Loans in Adelaide
Jacaranda Finance accepts applications from persons who are over 18, residents of Australia, and earning weekly income equal to or exceeding $400. They also need a current, valid phone number and email, verifiable income for at least three months back (bank statements), and a current bank account in their name.
How to apply
Our simple application form is quick and 100% online. So, after you've filled it out and submitted it, we will proceed to the assessment. To assess your application as fast as possible, our staff uses the latest banking technologies to get an exact picture of your situation. So, we'll decide whether one of our loans would work for you.
Approval times vary depending on individual circumstances. Some of our applicants have received an outcome on the same day. If your application is approved, Jacaranda Finance will transfer the funds to you after you have signed your loan contract with the next round of banking. Your bank's policies determine the amount of time it takes for the funds to appear in your personal bank account.
Applicants have had their small loans deposited into their bank accounts within an hour of applying. Yes, this is the best-case scenario, but we can't offer a guarantee it will happen. It is possible to secure cash loans in Adelaide of up to $10,000 within the briefest time frame.
Save Yourself Tedious Online Searches
No more phone calls, meetings, endless online searches, and waiting. These are the benefits our cash loans Adelaide applications can offer you. They are simple and convenient, and not only because they save you a lot of time. Your prospects will approve if you apply with us. So, if approved, we'll transfer the loan directly to your bank account. The terms are fully transparent, as you have seen from the in-depth examples above.
You can apply from any computer or Smartphone. There's no need to observe a bank's business hours. We don't ask for paper-format documents. All we need is your bank account number so we know where to transfer the funds if we approve you, a few personal details, and MyGov info.
We will be in touch to fine-tune your loan details. Repayment is subject to the above terms and conditions. We usually set up direct debit and instalments are deducted from your account automatically.
Planning for the Unexpected
We are cash loan specialists. As such, we are aware that the unexpected can happen, so, disaster can strike at any time. Therefore, we are understanding, reasonable people. If you are facing the risk of defaulting on your loan, we can talk and agree to negotiate the terms. Unlike many other short-term loan products, our loans are structured over repayment periods of 12-24 months. The advantages of this include a higher comfort level during repayment as well as lower instalments and charges.
We understand that a person's circumstances may change. So, Jacaranda Finance will be happy to assist clients who find themselves falling behind on payments for whatever reason.
This fact notwithstanding, please always review repayment terms before signing a loan contract, including fees and dates for repayment. We're available to answer any enquiries you may have.
Read about how you could get an urgent cash loan!
Want to know more? Jacaranda has all the details on low rate loans for bad credit!