Home > Looking to Borrow Cash Loans Melbourne? Do It. Without Hassle.
Looking to Borrow Cash Loans Melbourne? Do It. Without Hassle.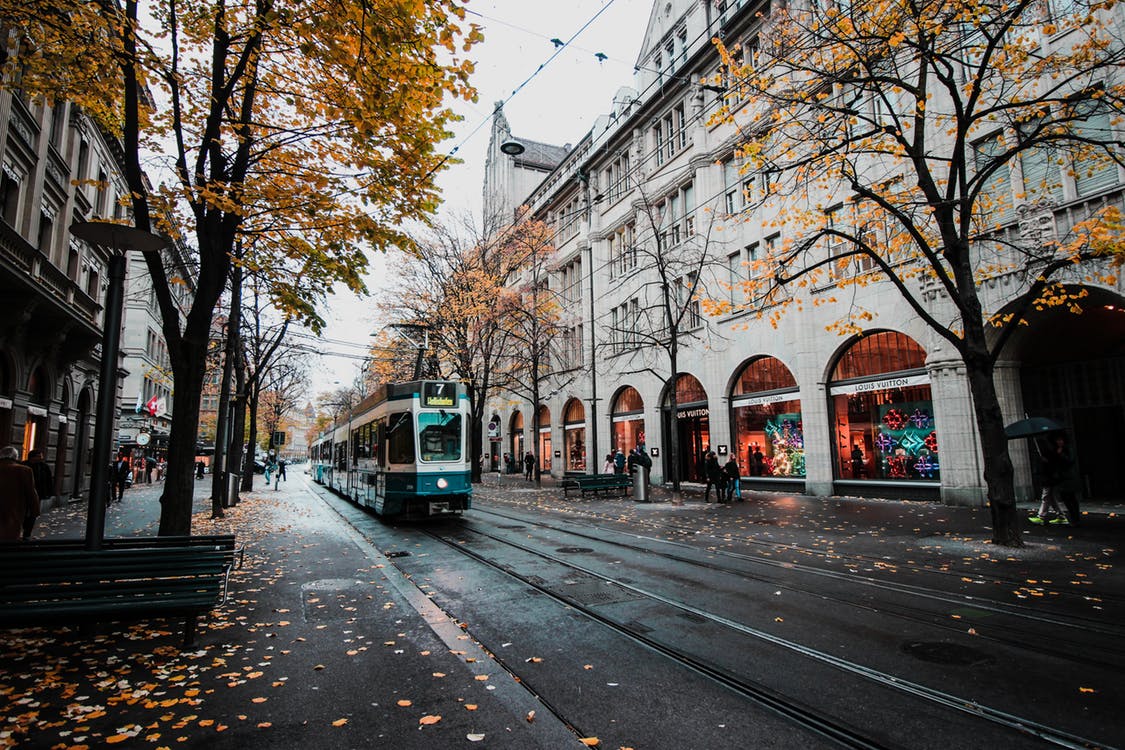 Need cash for expenses? 
Across Australia, costs of living are going up. Being caught short is certainly nothing new, but cash loans Melbourne folks, may be worth considering. The pressure of bills accumulating and FOMO calling can sometimes seem unbearable to cope with. When applying for the best instant cash loans Melbourne has to offer, you could have an outcome without even having to leave your couch.
Fast Cash Loans Melbourne 
Even the most careful of planning doesn't make your dollars stretch as far as you need them to. Medical bills, unexpected home renovation, or an unavoidable car repair to keep your wheels on the road can all cause one to derail financially. The rising costs of living in Melbourne are not to be underestimated as an aggravating factor in the process.
While it's the 58th most expensive city in the world to live in, making it a relatively affordable destination, a cocktail in the downtown area can set you back by over $20, and annual kindergarten tuition costs $17,824.00 per child.
Adding to the pressure is the propensity to disregard the significance of cash savings. Setting aside cash for a rainy day is always a good idea. It's clouding up real quick for plenty of Aussies.
Enter instant cash loans Melbourne!
Cash Loans Melbourne – Assistance When You Need It
Fast cash loans in Melbourne can help you get back on track. Unfortunately, these can be hard to come by sometimes. Especially if your credit rating is less than outstanding or you're not earning much money. Whether you're looking for car loans Melbourne based lenders offer or just short term loans Melbourne in general, a lender like Jacaranda Finance can be a great option.
Jacaranda Finance can offer applicants quick cash loans in Melbourne up to $10,000.00 on occasion. We will not charge you for applying or prioritise reasons for needing a loan. As all applicants are assessed individually, we can't guarantee an outcome. However, we can guarantee that you'll be given a fair go.
Loans: Melbourne Offers Plenty of Options
Since we're 100% online, we can provide cash loans in Melbourne. It is possible to get cash quickly for whatever reason. On Jacaranda Finance's website, choose the amount you need (between $300 and $10,000) and the repayment term, which can be as long as 24 months. If you're eligible, we'll get to work looking at your application immediately.
The application form is 100% online and takes a few minutes to fill out. You can complete it from any computer or your smartphone. There are never any hidden fees – everything will be detailed in your loan agreement. Our terms are fully transparent. If you'd like your instalment broken down into components, you can ask your lender to provide you a statement for this purpose.
Loans No Credit Check Melbourne: Are They Possible?
Most lenders do conduct credit checks, but don't let deter you from applying with Jacaranda Finance. We act based on the conviction that any need for cash loans in Melbourne is legitimate and must be addressed. We take into account that people throughout Melbourne are different, with different spending habits, different income levels, and different circumstances.
Before you apply with Jacaranda Finance, there are a few requirements you need to meet:
Be over 18
Provide a current mobile number and email for the lender to contact you
Been receiving a regular income into a personal bank account for at least 90 days
We can consider applicants receiving Centrelink benefits, provided you can provide at least 90 days worth of bank statements and a Centrelink Income and Asset statement. Beyond these factors, a full assessment is then completed and individual circumstances are taken into account when making a decision to allocate cash loans in Melbourne or any other AU city.
Pretty Damn Good Reasons to Apply for Cash Loans Melbourne
Some AU utility companies offer discounts of up to a quarter of the bill to customers who pay their invoices on time. If someone is paying high utility costs, they'd do wisely to apply for cash loans in Melbourne because the savings may offset the charges.
Nobody who needs instant cash loans in Melbourne wants to be stuck in a cycle of long-term debt and incessant instalments. A personal loan from a bank or credit cards might mitigate your financial worries, but these options can come with limitations and other issues.
Bank loans and credit cards can be difficult and time-consuming to apply for, particularly if your credit score is less than perfect if you're retired or still a student. Credit card interest rates are very high and holders often find themselves in a perpetual debt cycle, where costs simply keep escalating and financial problems multiply exponentially.
Therefore, Jacaranda Finance is a lender who is willing to give you a chance. Our application form – and 100% online loan approval process – may just have you wondering why you didn't apply with us sooner.
Save Time For The Things You Love
Our user-friendly online system saves you the bother of looking for a bank during working hours. From the beginning to the end, the application process is fully automated.
Short Term Loans 
Cash loans are a type of personal loans. We review the different factors that go into establishing the cost of the personal loan that is offered and each client's specific loan terms is on a case by case basis. Short-term loans are available to help clients get back on their feet. You can apply for personal loans in Melbourne for various reasons, such as:
Tuition
Car repairs, upkeep, servicing
Unexpected bills
Medical costs
Vet costs
The list is endless because you could need fast cash loans in Melbourne for any number of reasons. Maybe you've tried with a traditional personal loan from your bank, but their terms aren't nearly as flexible as those our lenders in and around Melbourne could offer. Traditional lenders process applications relatively slowly, so they're not an option if you need fast cash loans. What is more, lots of people just can't access personal loans from a bank.
Once you've applied online, you might get an outcome in minutes.
What loans do you offer?
At Jacaranda, we can provide 2 different types of personal loans: Medium and large personal loans. Here are some details of these loans:  
| Loan Type | Secured Options | Loan amount | Loan term |
| --- | --- | --- | --- |
| Small Bad Credit Loan | Unsecured | $300 to $2,000 | 9 to 12 months |
| Medium Cash Loan | Can be Secured | $2,001 to $4,600 | 9 to 24 months |
| Large Personal Loan | Secured | $5,000 | 9 to 24 months |
For more information on our interest rates and fees, head over to our costs page. 
Notes on Cash Loans Melbourne
Cash loans Melbourne aren't a solution to long-term debt, and credit counselling is a good idea for anyone struggling with it.
The many legitimate credit counsellors in AU are committed to providing their customers with solid and practical debt advice to help them regain control of their funds. There are many specialists in Melbourne with an impressive track record of delivering effective debt mitigation strategies to locals. There are usually diverse debt solutions that will help minimise the frustration of excessive debt.
Credit counsellors in Melbourne can provide everything from debt agreements to budgeting assistance and personal insolvency advice.
Bond Loans Melbourne: What You Need to Know
You could look into bond loans in Melbourne as a feasible and low-risk option. For example, customers who want to rent privately and need help with the bond could borrow some money from the state government for an interest-free bond loan. This can be a great idea as most landlords ask potential tenants to pay a bond before moving in.
A bond is a security deposit that is retained if the property sustains damage and is held by the Residential Tenancies Bond Authority. If your landlord makes no claims or no legitimate ones for unpaid rent or damages at the end of your lease, this money will be returned to you.
So, keep in mind that even if your landlord retains part of the bond amount on account of damages, you'll be obligated to pay back the full bond loan amount.
Bond loans Melbourne are valid for bonds only. You might be eligible for help from the Housing Establishment Fund if you need extra cash to cover advance rent payments or moving costs. The government determines the bond loan amount based on the number of people living on the property and the property size.
Who Can Apply for Bond Loans?
You can apply individually, jointly with your spouse or common-law partner, or as a member of a shared household. To be eligible for a bond loan you must be a permanent Australian resident, you don't own or part-own any residential property, and the rent amount you have to pay is less than 55 per cent of your gross weekly earnings. You have repaid bond loans if you've received such in the past and have no outstanding debt on current or previous public housing tenancies.
Exceptions may be made to some of these rules. Please ensure yourself you meet asset eligibility and bond loan income limits in Melbourne.
Cash Loans Melbourne: A Helping Hand
If a loan from a traditional lender or a bond loan seems or turns out to be too much of a hassle, cash loans Melbourne are an excellent option. With Jacaranda Finance, you'll never have to wait in line at an institution or spend hours poring over tedious paperwork. Therefore, you really don't have anything to lose but a chance to get back on your feet. Apply now!
"Jacaranda Finance is a short term loan provider. We do not offer financial advice. Consider seeking independent legal, financial, taxation or other advice to check how the information and ideas presented on this website about cash loans Melbourne relate to your unique circumstances."
Find out how you could get a direct loan today!
Not in Melbourne? apply for cash loans Sydney today!
Jacaranda has the low down on cash loans for bad credit!